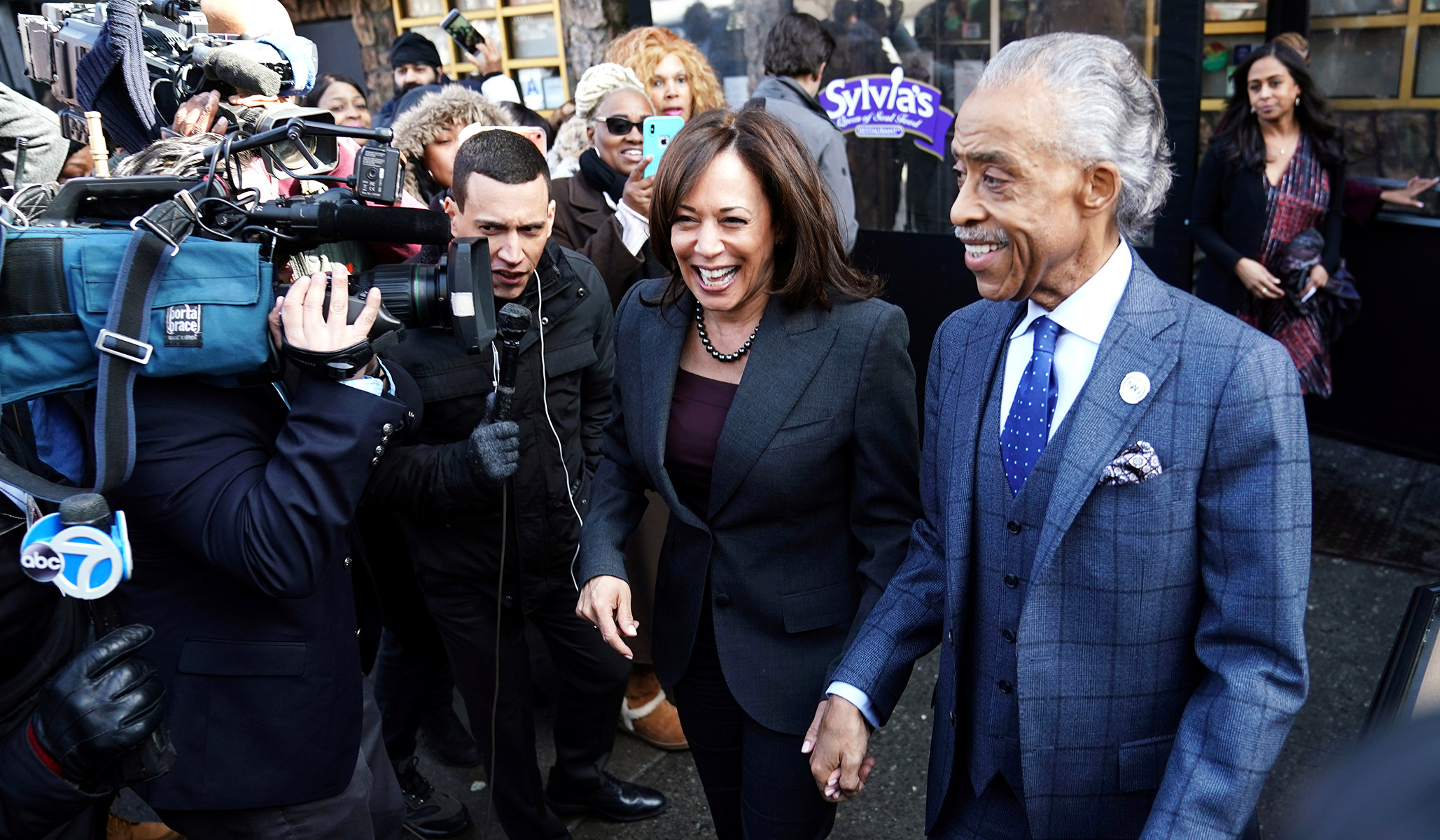 Senator Kamala Harris (D., Calif.) on Thursday refused to comment on the hate-crime hoax apparently perpetrated by Empire actor Jussie Smollett, when asked about the case while leaving a Harlem, N.Y. restaurant with Al Sharpton, who famously publicized the fraudulent hate-crime claim made by Tawana Brawley in the late 1980s.
Harris, who previously called the allegedly faked hate crime a "modern day lynching," has refused to retract her initial claim despite the Chicago Police Department's Thursday morning assertion that Smollett paid two associates to stage the attack.
WATCH: Sen. Kamala Harris asked about Jussie Smollett case after dining with Rev. Al Sharpton in NYC https://t.co/KTebfRW6GJ pic.twitter.com/P1qw0pKwjD

— The Hill (@thehill) February 21, 2019
Asked earlier this week about the tweet in which she said Smollett was effectively lynched, Harris seemed unfamiliar with the message and said she could not comment on the case until all the details came to light.
Watch Kamala Harris look like a deer in headlights as she's asked about her tweet saying what happened to Jussie Smollett is a "modern-day lynching." pic.twitter.com/7CzGkEq4Gw

— Caleb Hull (@CalebJHull) February 19, 2019
Sharpton is a prominent civil-rights activist who has been embraced by many Democratic politicians over the past thirty years, and now expounds on political news as an MSNBC contributor. Among the many controversies he's courted in his decades in the public spotlight, he famously advised Brawley, a black teenager who in 1987 claimed that she was gang raped by a group of white men in Dutchess County, N.Y. and then left in the woods covered in feces with racial slurs written on her body.
As an adviser to Brawley alongside her attorneys, Sharpton captured the attention of the national media for months, demanding justice for his client and all similarly abused African Americans until a special grand jury determined that Brawley had fabricated the entire incident. Steven Pagones, one of the accused perpetrators, then won a defamation suit against Brawley and Sharpton, who personally attacked him throughout the trial. Sharpton's supporters paid the resulting $65,000 in damages.
Sharpton has since refused to apologize for his role in stirring racial resentment by publicizing the hoax.
"What do I have to apologize for? I believed her," Sharpton told NPR in 2012.
Send a tip to the news team at NR.
Something to Consider
If you valued reading this article, please consider joining our fight by donating to our Fall Webathon. Your contribution makes it possible for us to continue our mission of speaking truth and defending conservative principles.
If you valued reading this article, please consider joining our fight by donating to our
Fall Webathon
.