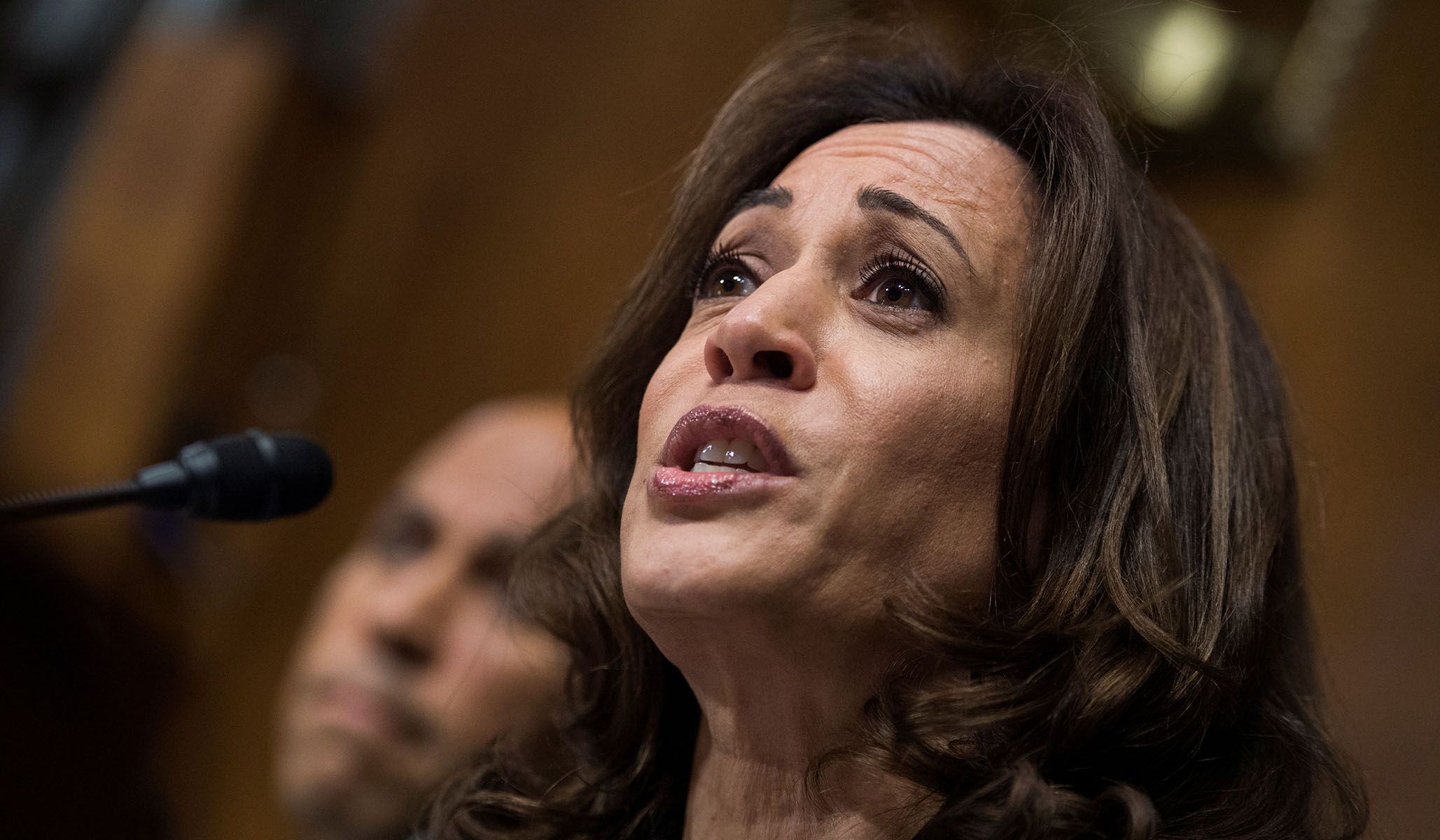 Senator Kamala Harris of California on Sunday maligned Republicans for confirming Brett Kavanaugh to the Supreme Court despite the multiple, unsubstantiated allegations of sexual misconduct against him.
"Let's speak the truth that it was a denial of justice for the women of this country and sexual-assault survivors, men and women," Harris, a member of the Senate Judiciary Committee and a likely 2020 presidential contender, told the crowd at the Ohio Democratic party's annual state dinner Sunday. "What we have been witnessing is a display and an exercise of raw power. Power that is being exercised not just to win, but to demean and deflate and defeat. And we are better than this."
The California progressive went on to urge Ohio Democrats to channel their anger at Kavanaugh's confirmation toward ensuring Republicans lose control of both houses of Congress in November.
"Let this last week and all that we have experienced in terms of our frustration and our anger and our sadness — let's use this week to give us all that extra energy that we know we have that the bottom line is that they may have the power right now, but we need to take it back," she said.
Harris has been more measured in her approach to Kavanaugh than her fellow progressive, Senator Cory Booker, who has suggested the House should immediately take up impeachment proceedings against the new justice should Democrats take the majority in November.
"I don't know. Let's deal with that after the election and see," Harris said when asked about the possibility of impeaching Kavanaugh.
Send a tip to the news team at NR.