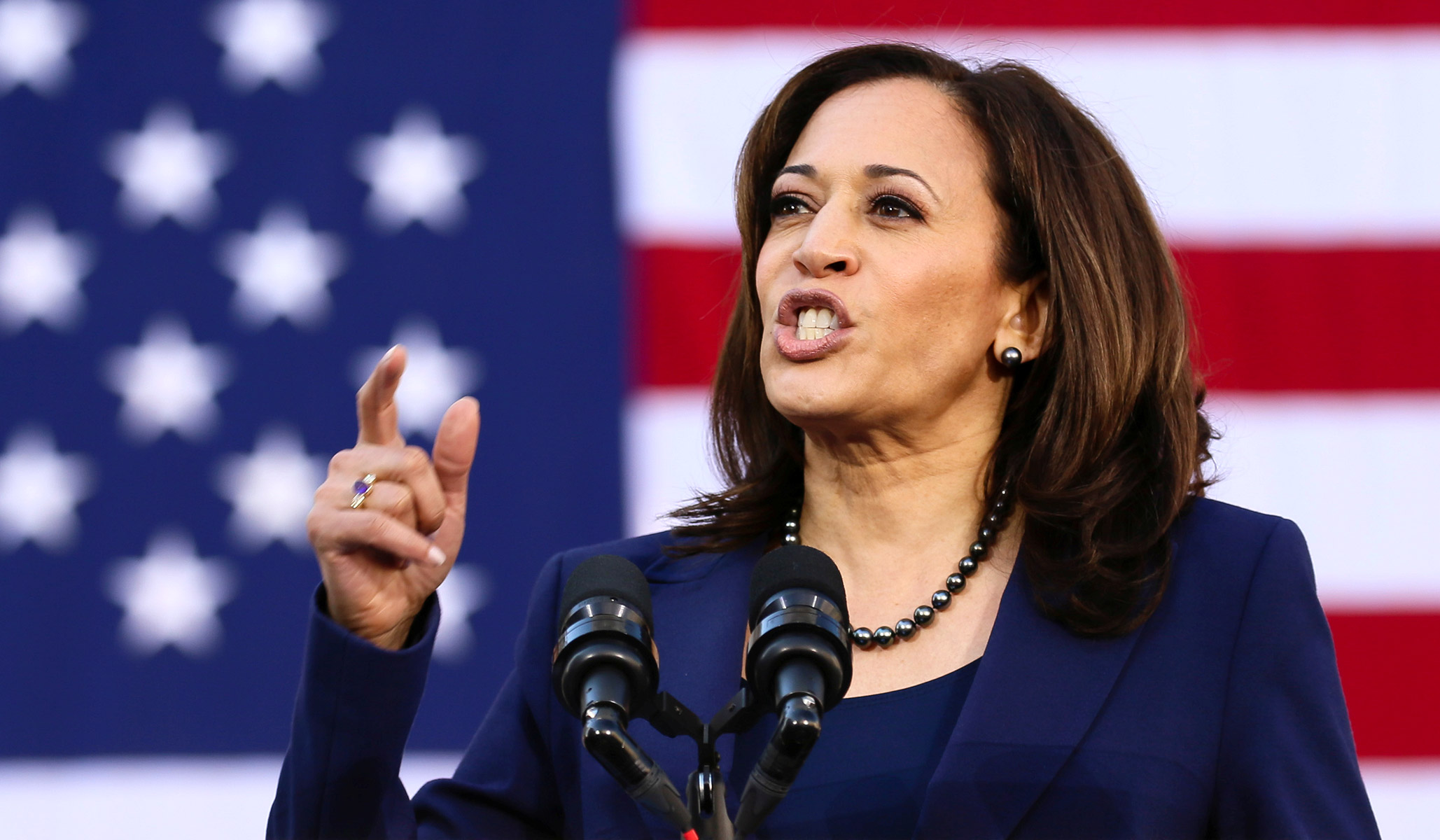 Senator Kamala Harris, one of the top contenders for the Democratic nomination for president, called President Trump a racist in an interview published Tuesday.
"When you talk about him calling African countries sh**hole countries. When you talk about him referring to immigrants as rapists and murderers, I don't think you can reach any other conclusion," the California senator told The Root.
Trump reportedly complained about the U.S. accepting immigrants from "s***hole countries," like Haiti, El Salvador, and African countries in a meeting with lawmakers a year ago. The president later issued a denial, saying he had been "tough, but this was not the language used" in the meeting.
Harris also referenced Trump's comments on the deadly 2017 violence in Charlottesville, Va., where a white supremacist purposefully drove a car into a crowd of people, killing a woman, amid clashes between white-nationalist activists and counter-protesters.
"I think there is blame on both sides," Trump said at the time. "What about the 'alt-left' that came charging at, as you say, the 'alt-right.' Do they have any semblance of guilt?"
The president later condemned the white supremacists and said the driver of the car was a "murderer and what he did was a horrible, horrible, inexcusable thing."
Trump has frequently been panned for comments seen as discriminatory toward immigrants, especially those from Latin American countries, as well.
"I do, yes. Yes," Harris, who is Indian and Jamaican, responded when pressed afterwards on whether she would "definitely agree that he's a racist."
GOP chairwoman Ronna McDaniel returned fire Tuesday, calling Harris "desperate."
"Kamala Harris's latest attack is a disgusting attempt to get attention for her 2020 campaign. From historic lows in African American & Hispanic unemployment to criminal justice reform, Donald Trump has made progress for ALL Americans after years of empty Democrat promises," McDaniel wrote on Twitter.
Senator Bernie Sanders, who recently launched his second run for the Democratic presidential nomination, has also called Trump a racist. Senator Cory Booker, another high-profile 2020 presidential candidate, has declined to do so, saying "I don't know the heart of anybody. I'll leave that to the Lord."
Send a tip to the news team at NR.
Something to Consider
If you valued reading this article, please consider joining our fight by donating to our Fall Webathon. Your contribution makes it possible for us to continue our mission of speaking truth and defending conservative principles.
If you valued reading this article, please consider joining our fight by donating to our
Fall Webathon
.