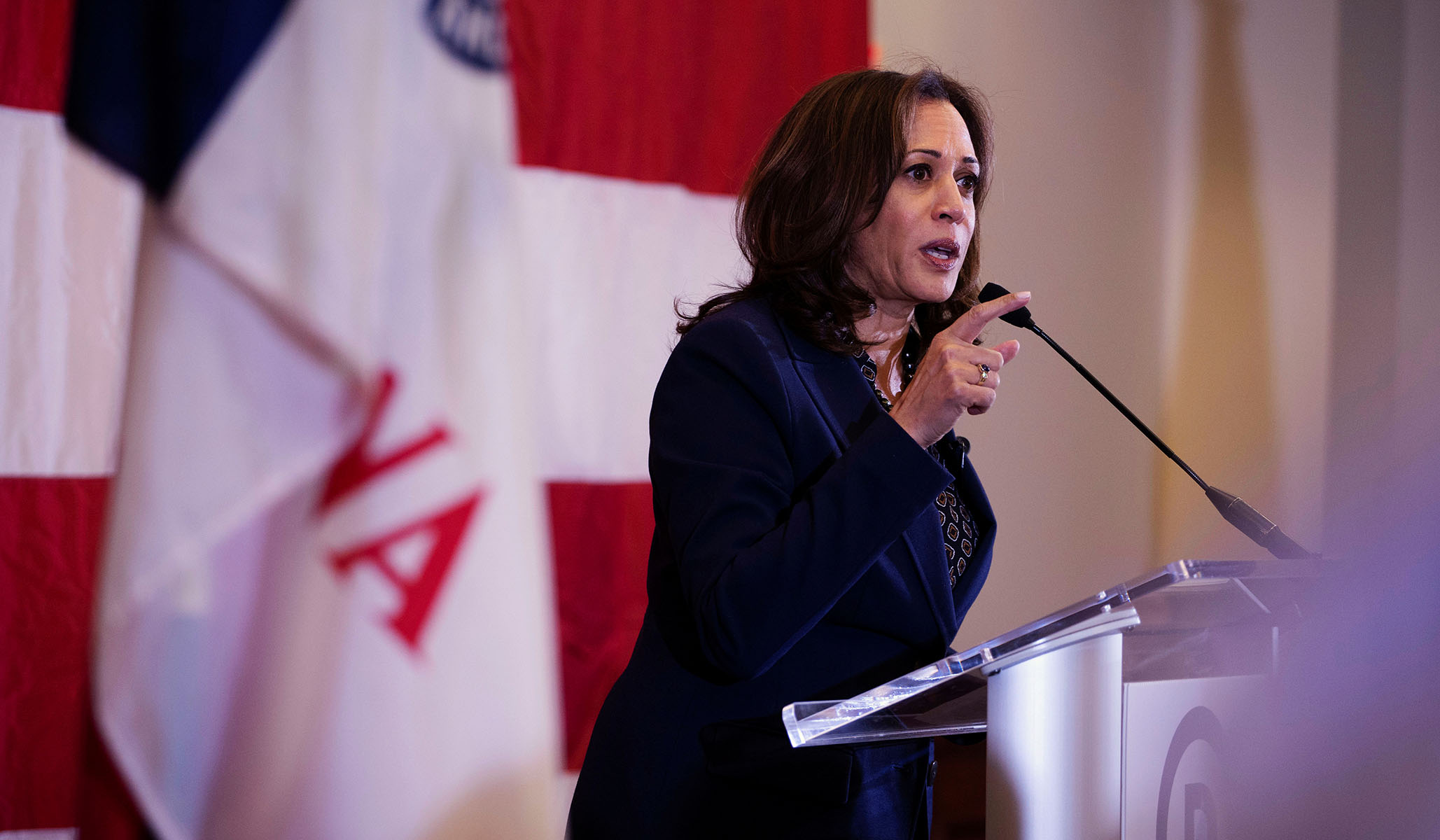 Senator Kamala Harris of California on Thursday compared contemporary public perceptions of Immigration and Customs Enforcement (ICE) to the way in which the American public perceived the Ku Klux Klan in the early part of the 20th century.
Harris, a staunch advocate of more permissive immigration policy, made the comparison while questioning Ronald Vitiello, President Trump's nominee to lead ICE, during his confirmation hearing. She began the line of questioning by citing Vitiello's use of the term "neo-Klanist" in a 2015 tweet, which he applied to Democrats in order to highlight the party's role in advancing segregationist policies during the 19th and 20th centuries. She then sought to apply Vitiello's characterization of twentieth century Democrats to the agency he has been nominated to lead.
"Are you aware of the perception of many about how the power and the discretion at ICE is being used to enforce the laws and do you see any parallels?" she asked.
"I do not see any parallels," Vitiello interjected. "That puts ICE in the same category as the KKK. Is that what you're asking me?"
"No, I'm very specific in what I'm asking you. Are you aware of a perception that the way that they . . ." Harris continued, before Vitiello interjected. "I see none," he said.
"Are you aware that there is a perception that ICE is administering its power in a way that is causing fear and intimidation, particularly among immigrants and specifically among immigrants coming from Mexico and Central America?" she asked.
A number of prominent Democrats have called for the abolition of ICE in the wake of the Trump administration's application of a zero-tolerance immigration-enforcement policy, which resulted in the separation of some 2,000 minors from their parents at the border in June. While Harris has stopped short of joining Senator Kirsten Gillibrand (D., N.Y.) and her allies in the House in calling for the agency's abolition, she has pushed for sweeping changes to the agency.
Update 2:50p.m.: RNC Chairwoman Ronna McDaniel called Harris's comments "disgusting" in a Thursday afternoon tweet.
Kamala Harris is trying to launch her 2020 campaign off of comparing ICE officers to the KKK, and it's absolutely disgusting. pic.twitter.com/l6DrpbbQ2k

— Ronna McDaniel (@GOPChairwoman) November 15, 2018
Send a tip to the news team at NR.