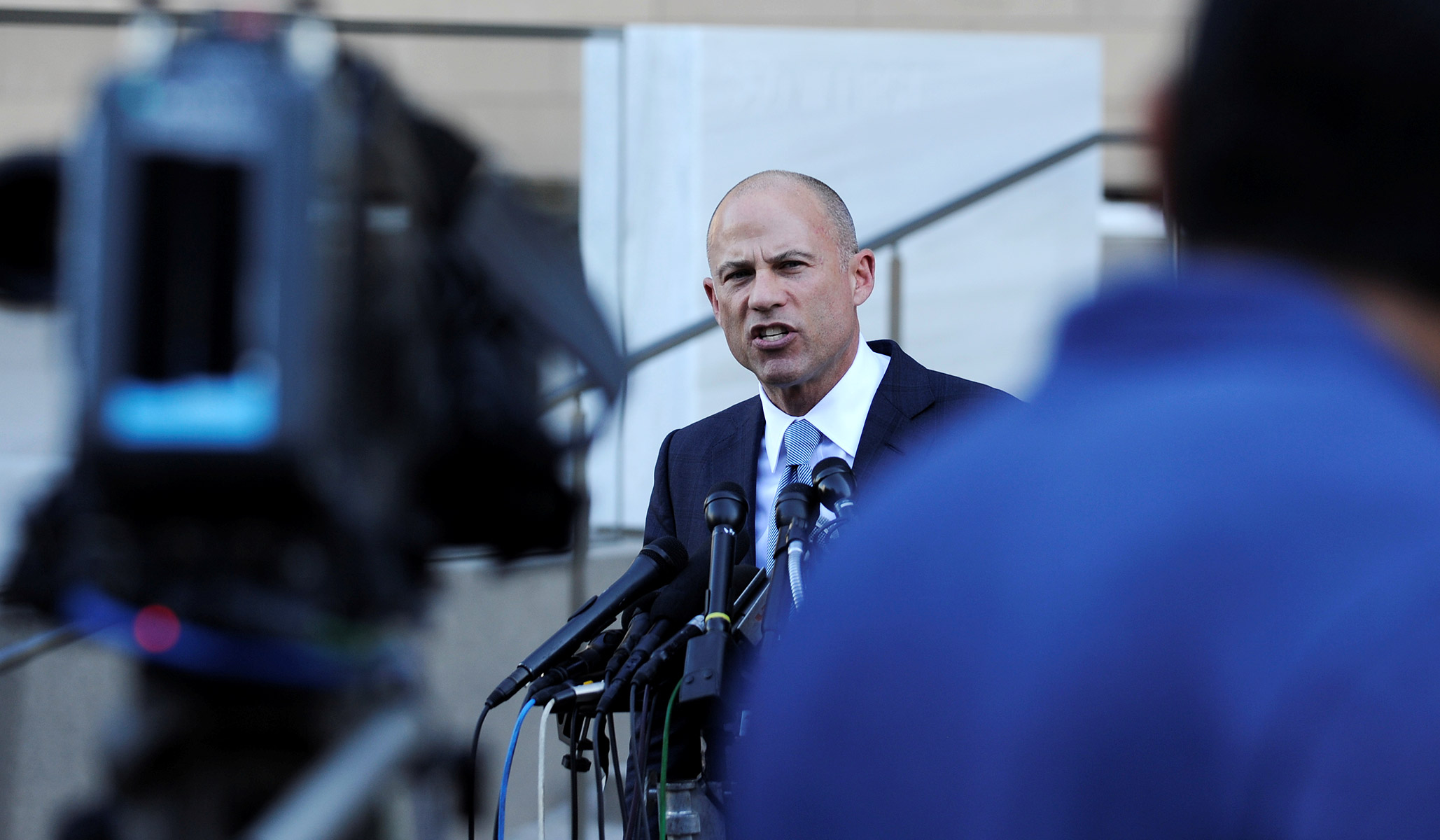 Senate Judiciary Committee staff have contacted Michael Avenatti on six separate occasions asking that he produce evidence to substantiate the allegation of sexual assault levied against Brett Kavanaugh by his client, Julie Swetnick.
"Altogether, this is my 6th email to you since your Sunday night Tweet, to seek your cooperation in obtaining evidence about your allegations," a Judiciary Committee staff member wrote to Avenatti in a Wednesday email obtained by National Review. "Please let me know immediately whether your client will agree to an interview by committee investigators today. We can do a telephone interview anytime this afternoon or evening."
Committee staffers first reached out to Avenatti for evidence of his client's claims ten minutes after he tweeted about the allegations Sunday night and, in a subsequent email, provided a link to a local FBI field office so that he might report his client's allegations himself.
"Going back to last Sunday evening (9/23), you Tweeted anonymous accusations against Judge Kavanaugh. Within 10 minutes, I emailed you and requested that you provide to the Senate Judiciary Committee the specific allegations and any evidence," a Committee staff member wrote in the Wednesday email summarizing their correspondence thus far. "The Chairman's committee investigators immediately started inquiring about your anonymous allegations. On Tuesday (9/25), the committee investigators questioned Judge Kavanaugh, under penalty of felony, about all pending and specific allegations against him, including your then-anonymous allegations and questions. He unequivocally denied the allegations. He has called them a smear – and worse."
When reached for comment, Avenatti explained that while he is "open to considering" allowing Senate staff to interview his client, he would first like to receive an adequate answer to an email he sent to the staff on Monday that included a number of requests regarding the investigation into his client's claims. In that email, Avenatti asked for a full FBI investigation of his client's allegations, including a polygraph test, and also requested that Kavanaugh's friend Mark Judge be called to testify regarding Kavanaugh's behavior at parties in high school.
We still have not received any response to my detailed email of this morning to Mr. Davis and the Committee (10 hrs ago). This is unacceptable. Moments ago, I once again asked for a response and answers – see email below. What are they hiding other than Mark Judge? pic.twitter.com/t1Fj1zevEh

— Michael Avenatti (@MichaelAvenatti) September 24, 2018
After first describing the allegations in a Sunday tweet, Avenatti released the name of his client, Julie Swetnick, Wednesday. Swetnick alleges that Kavanaugh routinely sexually assaulted girls at parties in high school and was "present" while she was gang raped at one such gathering. While she does not accuse Kavanaugh directly of participating in gang rape, she claims to have seen him waiting in line outside a bedroom where she believed a gang rape was taking place.
Send a tip to the news team at NR.