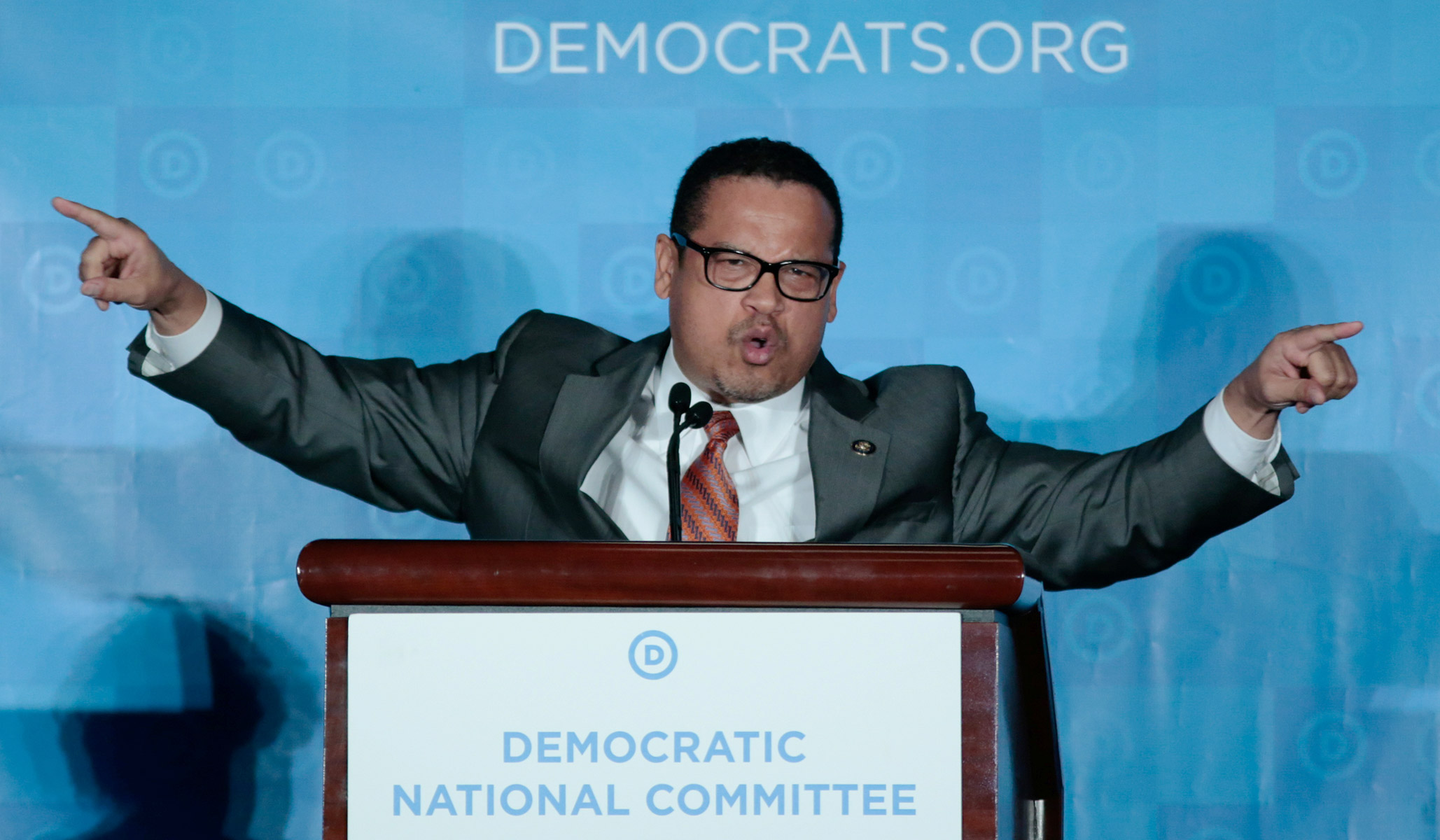 Democratic congressman Keith Ellison announced his candidacy for Minnesota attorney general on Tuesday as he searches for new ways to combat President Trump's agenda.
"No one — not even a President — is above the law," he wrote in a statement announcing his candidacy on Tuesday, saying Minnesotans "need a fighter on their side" and dubbing himself the "People's Lawyer."
You deserve an Attorney General who will never stop fighting for you and your family. That is what I plan to do. My full statement: pic.twitter.com/2uPsH3aAlQ

— Rep. Keith Ellison (@keithellison) June 5, 2018

As state attorney general, Ellison could launch legal challenges to the Trump administration's policies, a tactic that could be more effective than simply attacking them in Congress. He has been an outspoken opponent of the White House in his current role as deputy chair of the Democratic National Committee, a post he will likely leave if his campaign for state office is successful.
Ellison decided to run for attorney general after the current attorney general, Lori Swanson, declined to seek reelection in favor of a race for governor. At 54, the Minnesota representative been in Congress since 2007, and he kept supporters in suspense as he teased his run for attorney general, waiting to file until the last day candidates were allowed to do so.
The Democratic-Farmer-Labor party convention backed progressive attorney Matt Pelikan as the party's nominee for the post. But Ellison has enough star power and connections to potentially overpower Pelikan and the handful of other Democratic candidates running for the right to face Republican religious-liberty attorney Doug Wardlow in the general election.
The first Muslim member of Congress came under fire earlier this year for his connections to Nation of Islam leader Louis Farrakhan, who has made offensive statements toward Jews and other groups and said "Hitler was a very great man." Ellison denounced the Nation of Islam when he first ran for Congress in 2006, but his contact with Farrakhan went on for years afterward.
NOW WATCH: 'The Left's Farrakhan Problem'
Send a tip to the news team at NR.