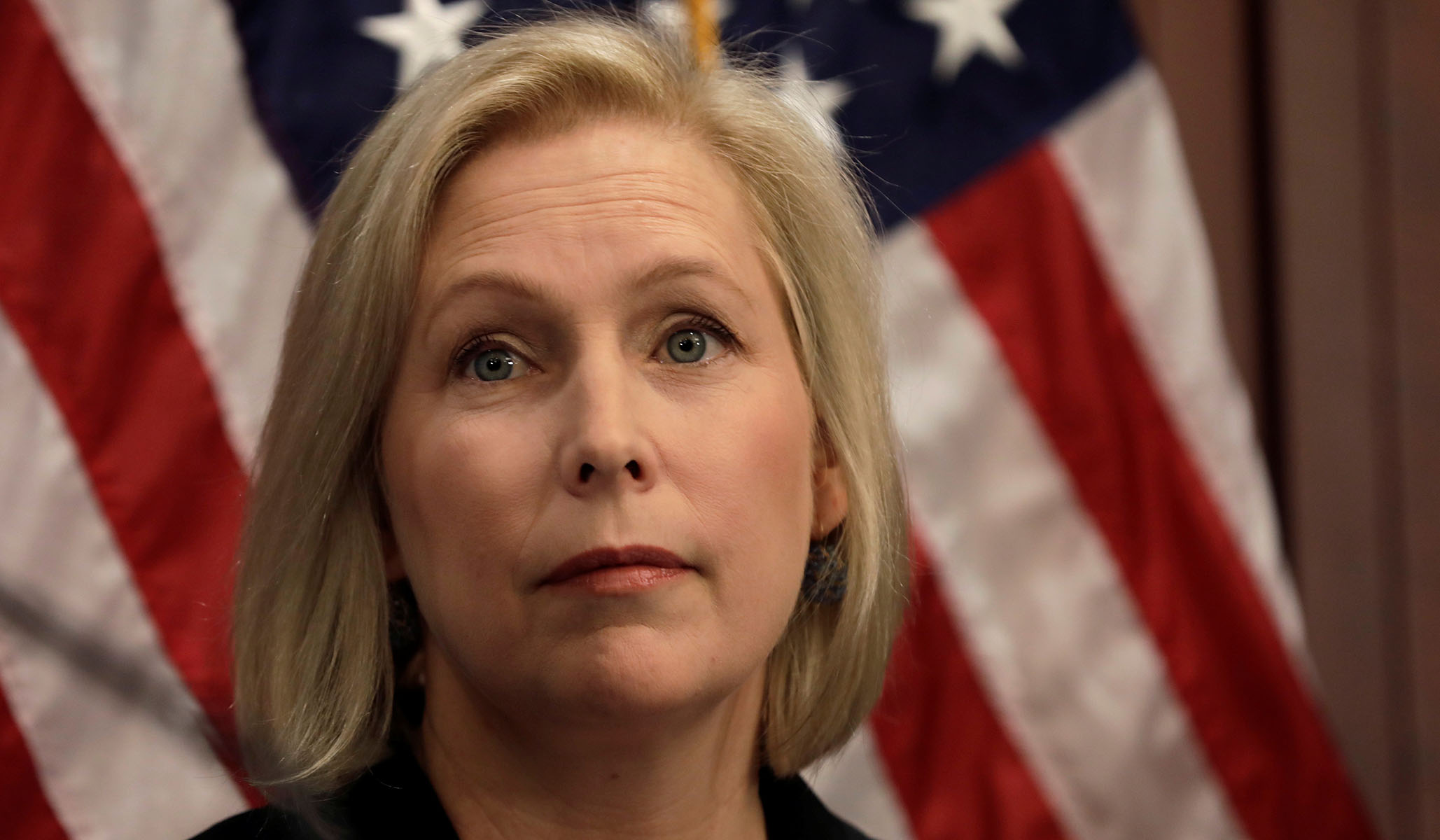 Senator Kirsten Gillibrand officially threw her hat into the ring for president on Sunday, joining an already crowded field of Democratic 2020 candidates.
I'm running for president. Let's prove that brave wins. Join me: https://t.co/I1vp93LBUR pic.twitter.com/Giu4u4KEZQ

— Kirsten Gillibrand (@SenGillibrand) March 17, 2019
The Albany native, 52, adopted the national anthem as the theme of her announcement video, which she shared on Twitter over the weekend.
"It asks, 'Will brave win?'" the New York Democrat said of "The Star-Spangled Banner." "Well, it hasn't always. And it isn't right now."
"Brave doesn't pit people against each other. Brave doesn't put money over lives. Brave doesn't spread hate, cloud truth, build a wall. That's what fear does," she says to images of President Trump, the National Rifle Association, and the deadly white nationalist rally in Charlottesville, Virginia.
Gillibrand had long been expected to launch a presidential bid and said in January that she was exploring a run. She has already visited Iowa and New Hampshire, among other campaign stops.
The ten-year senator promised to "take on the fights others won't" and stressed her platform of universal health care, paid family leave, the green new deal, stricter gun control legislation, and campaign finance reform.
Recently, Gillibrand attracted unflattering headlines over the departure of a female staffer at her Senate office over a male staffer's unwanted sexual advances, dampening the senator's record of fighting against sexual assault in the military.
She also noted that she "turned a red district blue against all odds" in 2006 when she was elected to represent a conservative upstate New York district, although at the time she held a tougher stance on illegal immigration and supported less gun control than she currently advocates.
Gillibrand's campaign so far has been heavy on references to Trump, a route other Democratic candidates have balked at. The senator will hold a rally later this month outside Trump International Hotel and Tower in New York City, a shot across the bow at the president.
She is currently polling at only one percent. Vice President Joe Biden, who is expected to announce a 2020 run soon, polls at the highest level of all the Democratic presidential candidates.
Send a tip to the news team at NR.