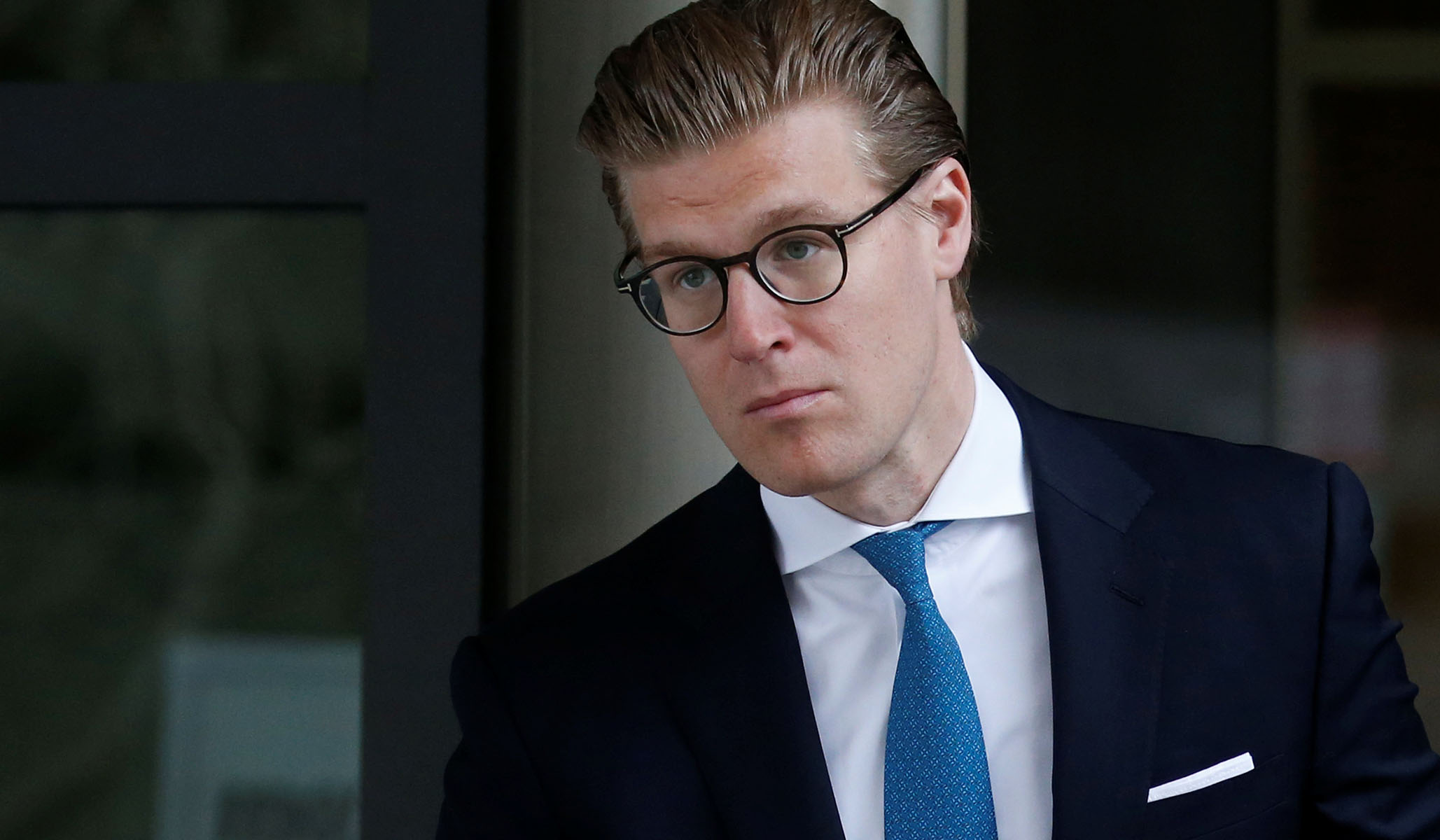 A federal judge on Tuesday handed down the first criminal sentence to come out of Special Counsel Robert Mueller's Russia investigation.
London-based lawyer Alex van der Zwaan was sentenced to 30 days in prison and ordered to pay $20,000 in fines for lying to federal investigators. Van der Zwaan pled guilty in late February to charges that he deleted emails Mueller's team had requested and mislead investigators about September and October 2016 contacts with Trump campaign official Richard Gates and an alleged former Russian intelligence officer, identified by the Washington Post as Konstantin Kilimnik.
Kilimnik "has ties to a Russian intelligence service and had such ties in 2016," investigators said, although he denies any current connection to Russian intelligence. He was allegedly a business associate of Gates and Gates's boss, former Trump campaign chairman Paul Manafort. He is believed to have talked to both van der Zwaan and Gates around Election Day 2016, and those exchanges were "pertinent" to the investigation, the special counsel said.
Prosecutor Andrew Weissman said van der Zwaan is in "an unusual position of having information related" to the Russia probe that "is not widely known — including information that he knows first-hand due to his role in the conduct the Office is investigating."
Though Manafort and Gates have both been charged with money laundering and a litany of other crimes by Mueller, the special counsel has yet to issue any indictments specifically for collusion between the campaign and Moscow, which is what he was appointed to investigate.
Send a tip to the news team at NR.