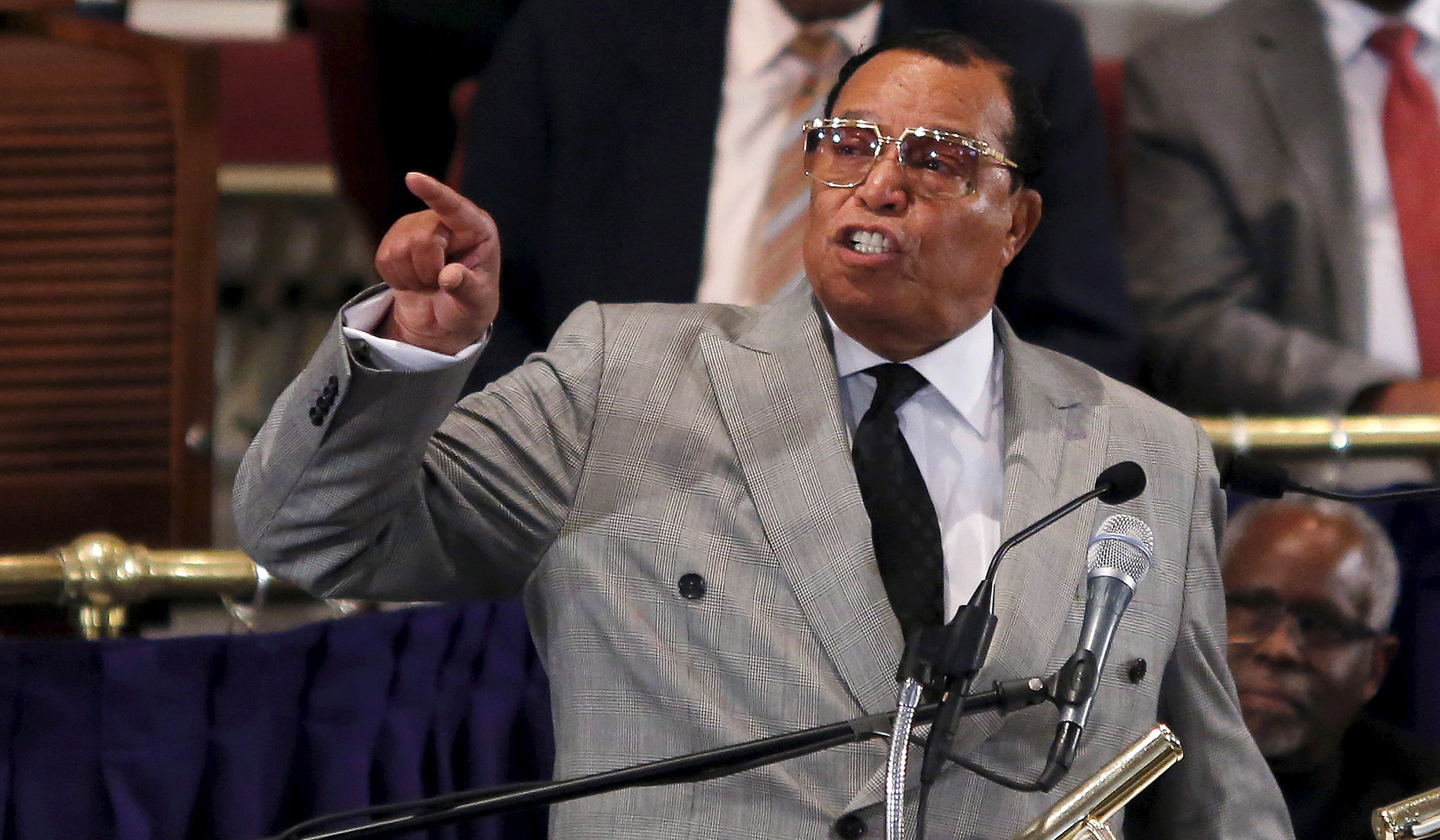 Netflix will begin offering a film chronicling the life of Nation of Islam leader Louis Farrakhan on August 1 despite the activist's penchant for resorting to anti-semitic and anti-gay slurs.
The documentary, The Honourable Minister Louis Farrakhan: My Life's Journey Through Music, was produced in 2014 by Farrakhan's son and chronicles the minister's life as an activist and fringe political figure.
The documentary will be released on August 1, according to a list of newly licensed films Netflix released this month. Farrakhan teased the Netflix release in a Monday tweet.
https://twitter.com/LouisFarrakhan/status/1023981733245607943
Farrakhan began his career as a civil-rights activist in the 1960's and later gained notoriety for helping organize the first Million Man March in Washington, D.C. in 1995. But he has been criticized for frequent bigoted statements against Jews, gays, and others. He routinely blames the socio-economic plight of African-Americans on a cabal of wealthy Jewish financiers and criticizes homosexual "immorality" in harsh terms. As a result, a number of liberal politicians and activists have been forced to distance themselves from him.
Most recently, Women's March co-founder Tamika Mallory was roundly criticized by political opponents and allies alike after she attended Farrakhan's Saviour's Day address in Chicago. During the speech, which Mallory praised on social media, Farrakhan railed against Jewish people, calling them "satanic," and suggesting that they are responsible for the socioeconomic disparity between races in America.
Democratic National Committee deputy chair Keith Ellison has also come under fire over his association with Farrakhan. Ellison, who worked for the Nation of Islam, met with Farrakhan privately in a Washington, D.C. hotel room in 2016, the Washington Post reported at the time. When pressed on the meeting by CNN's Jake Tapper, Ellison, who has denounced Farrakhan and downplayed their relationship, denied that they had ever met, privately or otherwise.
NOW WATCH: 'The Left's Farrakhan Problem'
Send a tip to the news team at NR.