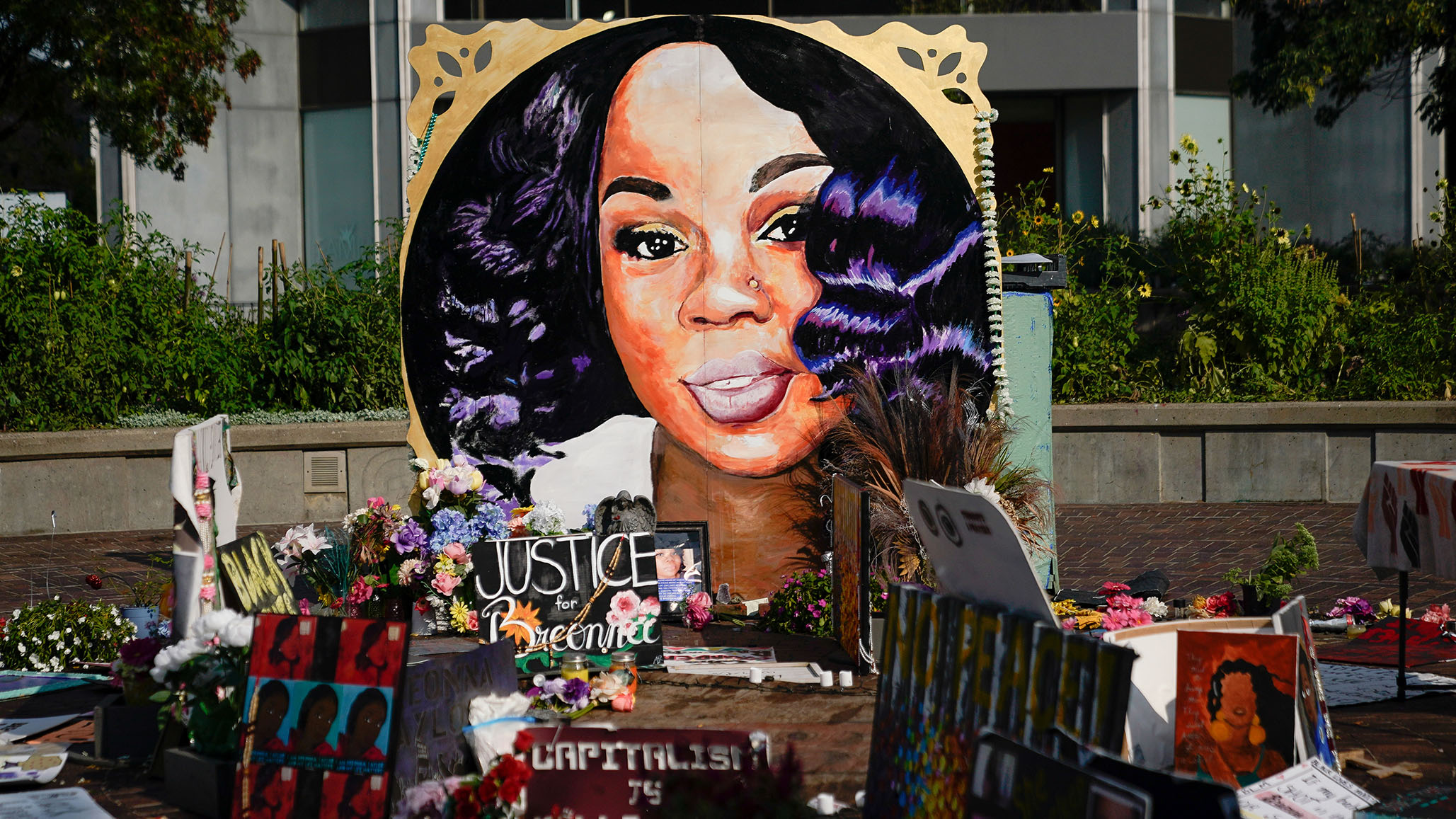 The city of Louisville, Ky. will pay $12 million dollars to the mother of Breonna Taylor, the 26-year-old EMT killed by police, and institute police reforms as part of a settlement in a wrongful death lawsuit filed by Taylor's family. 
Taylor's mother, Tamika Palmer, filed the suit in April, alleging that police used flawed information when they received a "no-knock" narcotics warrant to enter Taylor's apartment in March. 
Taylor's boyfriend, Kenneth Walker, fired a single shot, striking an officer in the leg when officers entered the home. Walker claimed he believed an intruder was entering the home as he didn't hear police announce themselves.
The suit accused three Louisville police officers of blindly firing into Taylor's apartment, fatally striking the 26-year-old. Police said Sgt. Jonathan Mattingly and detectives Brett Hankison and Myles Cosgrove returned fire after Walker shot Mattingly in the thigh, hitting Taylor five times before she died in her hallway.
The settlement includes several policing reforms, including changes to the approval process for and execution of search warrants, the hiring of a team of social workers and a commitment from the city to pursue increased drug and alcohol testing of officers involved in any shooting, the Courier-Journal reported.
Other reforms include an early action warning system to identify officers with red flags, housing credits for officers to live in certain low-income census tracts in the city, mandatory body camera counting from two officers of all currency seizures, and encouraging officers to perform at least two paid hours a week of community service in the communities they serve.
The family's attorney, Lonita Baker, said in a press conference that "justice for Breonna is multi-layered," and the settlement accounts for "only a portion of a single layer."
Hankison has been fired while Cosgrove and Mattingly remain on administrative reassignment. Protesters have called for charges to be filed against the three officers.
According to the Associated Press, the settlement, which has not been announced publicly, would be the largest amount paid by the city for a police misconduct case, surpassing the previous largest settlement of $8.5 million paid in 2012 to a man who spent nine years in prison for a crime he did not commit. 
Send a tip to the news team at NR.