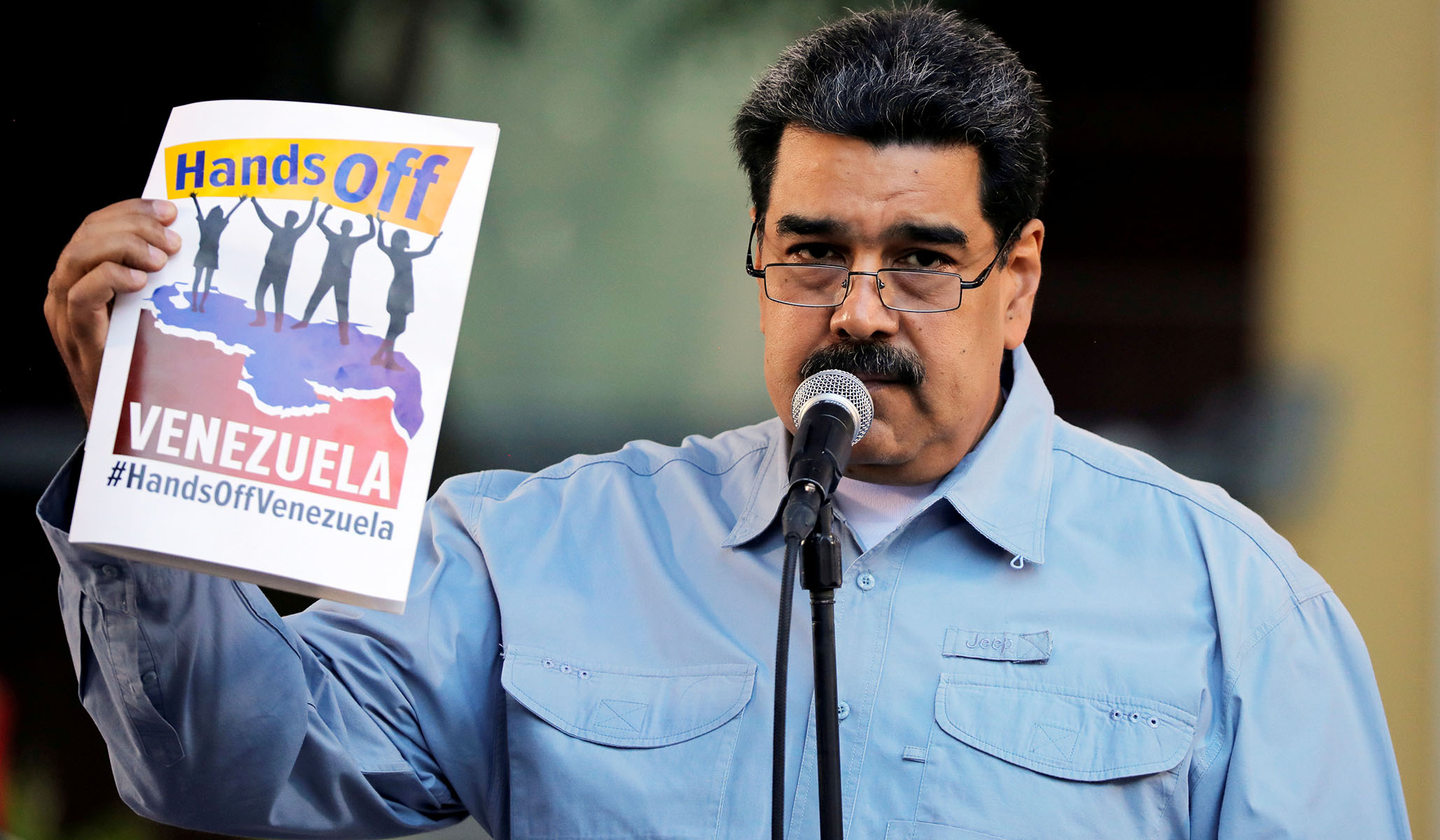 Venezuelan troops on Friday killed two indigenous villagers attempting to block their convoy from reaching the Venezuela–Brazil border, where, the villagers believed, the troops planned to prevent humanitarian aid from entering the country.
The troop convoy entered the indigenous village of Kumarakapay and fired on a group of residents attempting to block their path, killing one woman, Zoraida Rodriguez, and one man, Roland Garcia, and injuring many others, community leaders told the New York Post.
Venezuelan dictator Nicholas Maduro has closed the country's border with Brazil and has threatened to do the same to the Colombian border in order to prevent desperately needed stockpiles of food and medical supplies from entering the country. Maduro has cast the humanitarian aid donated by the U.S. and other nations as a political ploy meant to impugn his credibility, and has even claimed the aid is intended to serve as a pretext for foreign invasion.
Opposition leader Juan Guaidó, the head of the Venezuelan National Assembly, who is recently recognized by the U.S. and some 30 other nations as the country's rightful head of state, condemned Maduro and the troops that remain loyal to him in a Friday tweet.
"The result of this crime: 12 injured and one dead," Guaidó wrote. "You must decide which side you are on in this definitive hour. To all the military: between today and tomorrow, you will define how you want to be remembered."
Guaidó, in his words of warning, referenced the caravan of volunteers who have vowed to escort vehicles carrying humanitarian aid across the border from Colombia on Saturday.
Senator Marco Rubio (R., Fla.), who as a lawmaker representing a large Latin American constituency has helped lead U.S. diplomatic efforts in the region, predicted Wednesday that Venezuelan troops would refuse to violently suppress the caravan if ordered to do so Saturday.
"Saturday's a day when we're going to find a lot about the Maduro regime," Rubio told Bloomberg in a telephone interview. "I have reason to believe that rank-and-file military are not going to violently suppress aid workers."
"There's already significant resistance" by rank-and-file troops, causing military leaders to doubt "whether the people under their command are going to do what they're asking them to do," Rubio added.
Send a tip to the news team at NR.
Something to Consider
If you valued reading this article, please consider joining our fight by donating to our Fall Webathon. Your contribution makes it possible for us to continue our mission of speaking truth and defending conservative principles.
If you valued reading this article, please consider joining our fight by donating to our
Fall Webathon
.