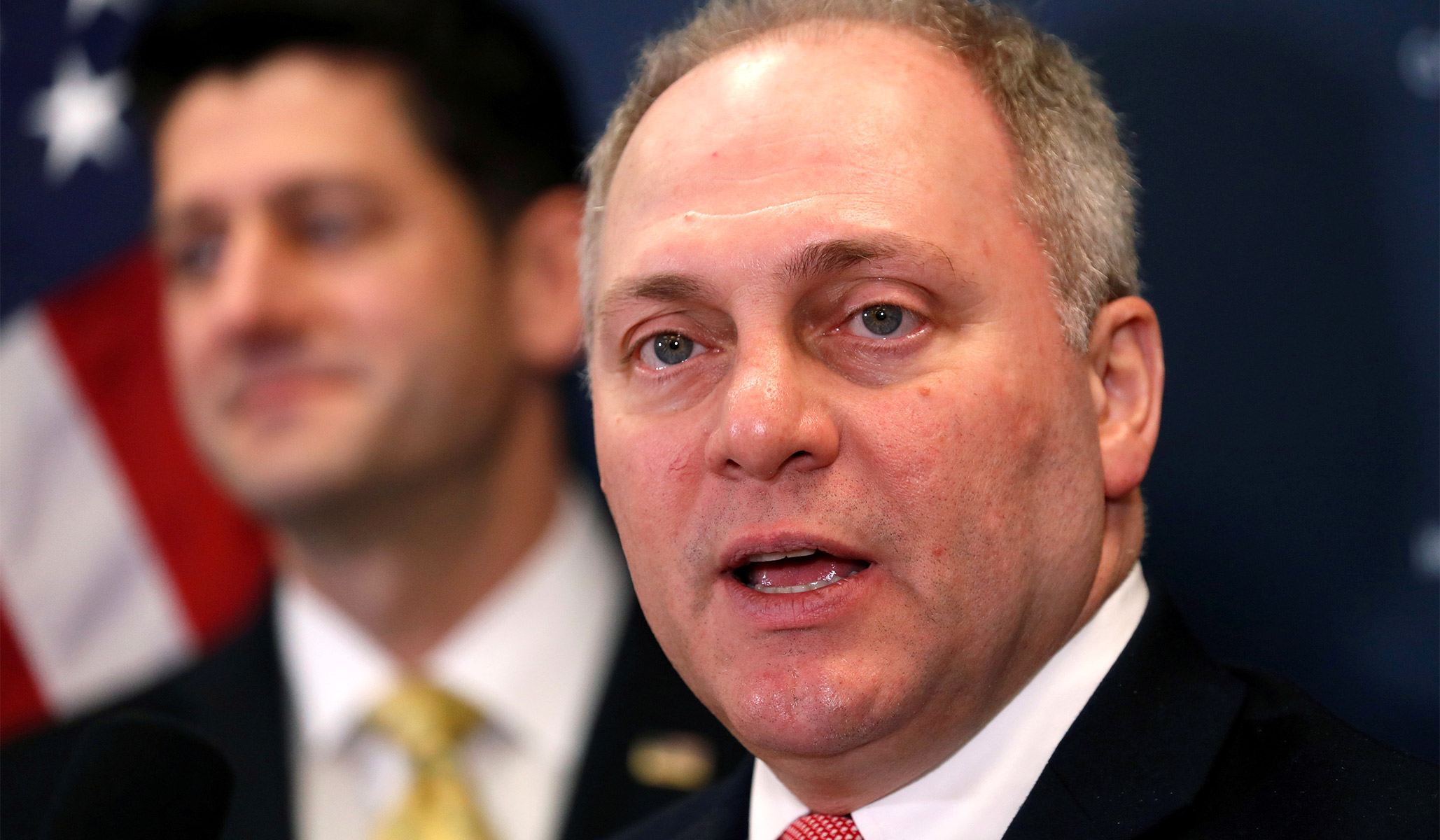 A New York man was arrested Thursday after he reportedly left threatening voicemail messages for two members of Congress.
Carlos Bayon, 63, faces a charge of making threats across state lines to House majority whip Steve Scalise as well as a Washington representative who is yet to be named.
"Hey listen, this message is for you and the people that sent you there. You are taking ours, we are taking yours. Anytime, anywhere. We know where they are," Bayon said in the messages, according to Buffalo's ABC station WKBW. "We are not going to feed them sandwiches, we are going to feed them lead. Make no mistake you will pay. Ojo por ojo, diente por diente (Spanish for 'an eye for an eye, a tooth for a tooth'). That is our law and we are the majority. Have a good day."
Scalise is no stranger to dangerous threats, having survived being shot at last summer's Republican congressional baseball practice in Virginia. The Louisiana Republican remained in the hospital in critical condition for weeks after a left-wing activist, "fueled by rage against Republican legislators," shot him in the hip.
"Whip Scalise is grateful to law enforcement for their actions. He will never forget how their heroism saved his life and those of his colleagues last year," a Scalise spokesperson said regarding the arrest Wednesday. "As he has said before, there is absolutely no place in our political discourse for violent threats."
Bayon faces up to a five-year prison sentence and a $250,000 fine if convicted.
Send a tip to the news team at NR.