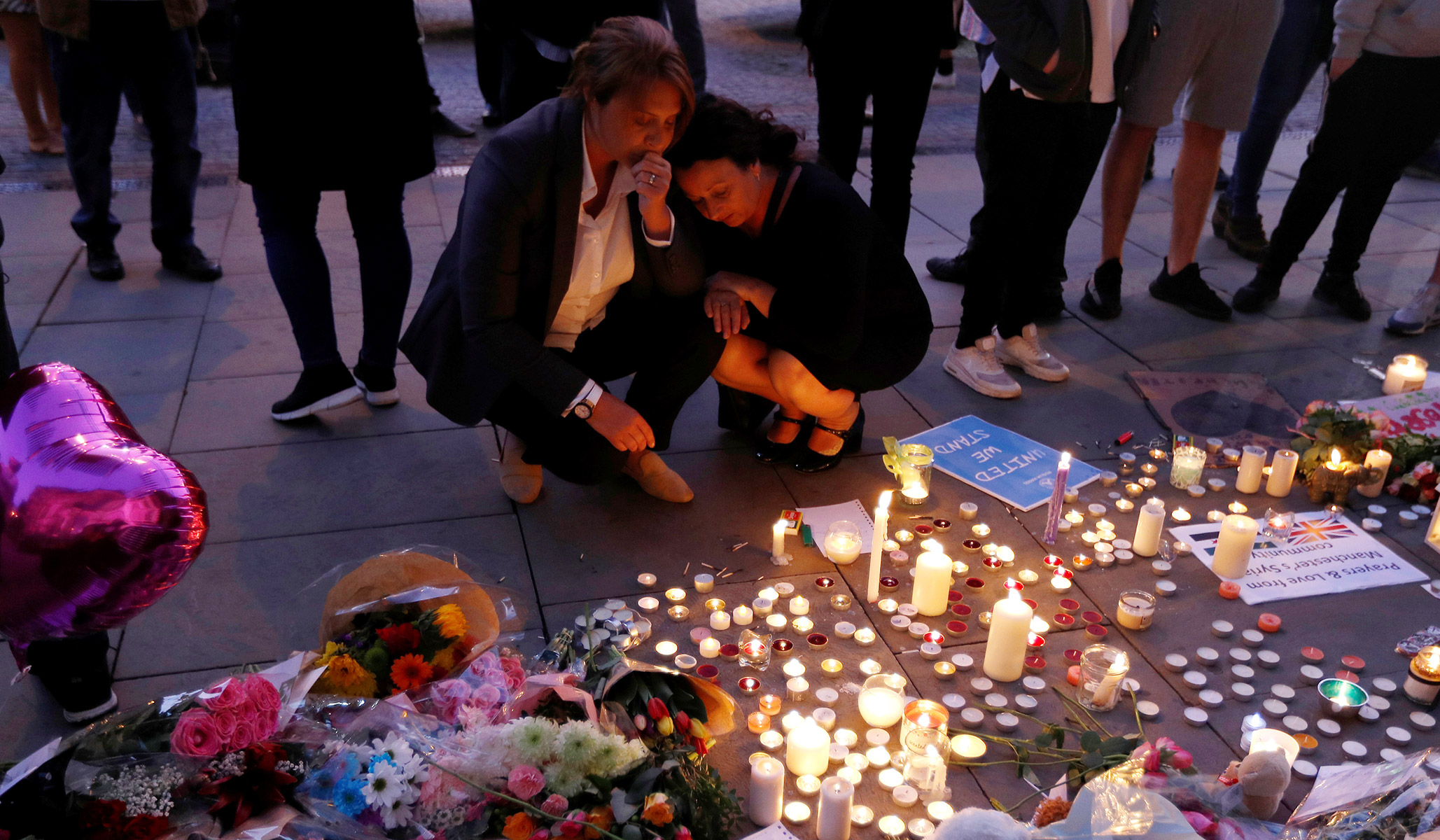 The bomber who killed 22 people at an Ariana Grande concert in Manchester, England last year was rescued from civil strife in Libya by the British Royal Navy roughly three years before his attack.
Salman Abedi, who detonated a homemade suicide vest in the lobby of the Manchester arena in May of last year, was evacuated from Tripoli along with his brother Hashem and 100 fellow British citizens in 2014, as violence between rebel groups and Moammar Qaddafi's security forces escalated.
The group of "British nationals and their dependents," was taken to Malta before ultimately returning to the U.K.
"During the deteriorating security situation in Libya in 2014, Border Force officials were deployed to assist with the evacuation of British nationals and their dependents," a government spokesman said in a statement released Monday night.
Salman Abedi, who was born to Libyan immigrants in Manchester in 1994, reportedly traveled back and forth to Libya with his brother Hashem to join in the fight against Qaddafi's government at the direction of his father, a prominent member of a rebel group. Salman was known to British security services around the time he traveled to Libya, but they stopped monitoring him soon after he arrived there, citing a case of mistaken identity.
Both Salman and Hashem Abedi lived for a number of years in a housing project known to have produced a group of radicalized young Muslims who later traveled to Syria to fight for ISIS. He also attended the same mosque as an ISIS recruiter known to have sponsored hundreds of aspiring terrorists.
After attending university for two years, during which time he was reported to a terrorist hotline on two separate occasions, Salman Abedi dropped out and traveled to Libya.
British officials have speculated that he likely made his way to Syria at some point before returning to Libya, where he was ultimately placed on a list of endangered British citizens to be rescued by the Royal Navy.
Hashem Abedi is currently incarcerated by a rebel group in Libya. The British government has requested his extradition to stand trial for the bombing.
Send a tip to the news team at NR.