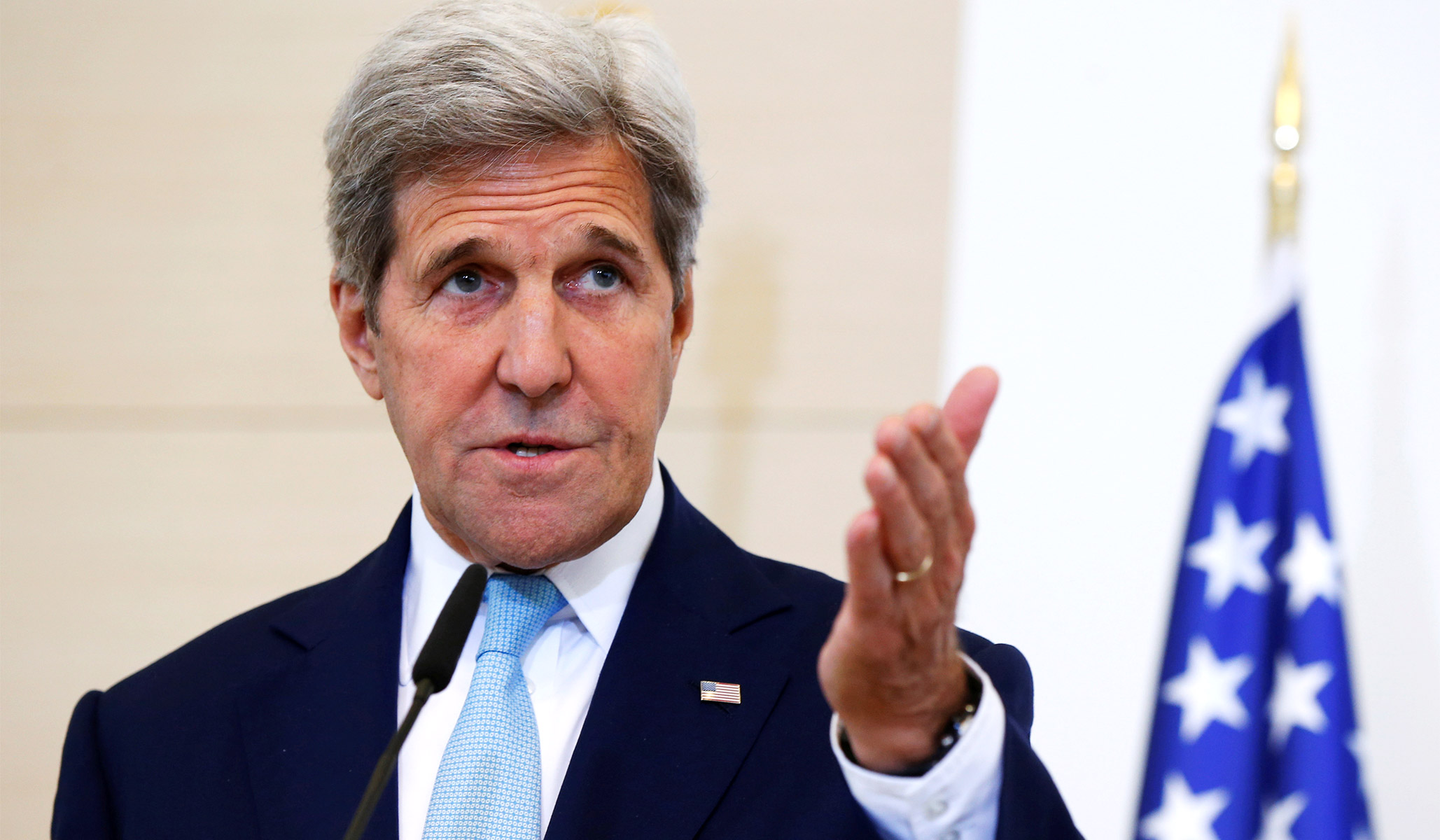 Senator Marco Rubio sent a letter Monday to Attorney General William Barr asking him to investigate whether former secretary of state John Kerry violated federal law by continuing to meet with Iranian officials after leaving office.
"The Department of Justice should therefore make a determination on whether or not former Secretary of State John F. Kerry's recent actions related to the Joint Comprehensive Plan of Action with Iran potentially violate the Logan Act or the Foreign Agents Registration Act," Rubio wrote.
Today I urged the DOJ to investigate whether former Secretary of State John F. Kerry's actions since leaving office related to the #Iran nuclear deal violate the Logan Act or FARA –> https://t.co/yxq4O2bmke pic.twitter.com/V52wxcd5mL

— Senator Rubio Press (@SenRubioPress) May 13, 2019
The letter, Rubio's second urging an investigation into Kerry's conduct, comes after President Trump suggested that Kerry should be prosecuted under the Logan Act, a 1799 statute that prohibits private citizens from negotiating with foreign governments without the permission of U.S. officials.
"What I'd like to see with Iran, I'd like to see them call me," Trump told reporters last week. "John Kerry speaks to them a lot, and John Kerry tells them not to call. That's a violation of the Logan Act, and frankly he should be prosecuted on that."
Kerry's camp pushed back on Trump's assertion in a statement provided to CNN.
"Everything President Trump said today is simply wrong, end of story," a spokesperson for Kerry told CNN. "He's wrong about the facts, wrong about the law, and sadly he's been wrong about how to use diplomacy to keep America safe."
Rubio sent his first letter on the subject to then-attorney general Jeff Sessions in September 2018, after the Boston Globe reported that Kerry was "quietly seeking to salvage the Iran deal he helped craft" by engaging "in some unusual shadow diplomacy" with Iranian foreign minister Javad Zarif. Though he would not comment on what was discussed, Kerry did admit to meeting with Zarif "three or four" times since Trump took office. The Globe further reported that Kerry formed a team "of officials who were his top advisers at the State Department" to shape media coverage of Trump's departure from the Iran deal.
Send a tip to the news team at NR.