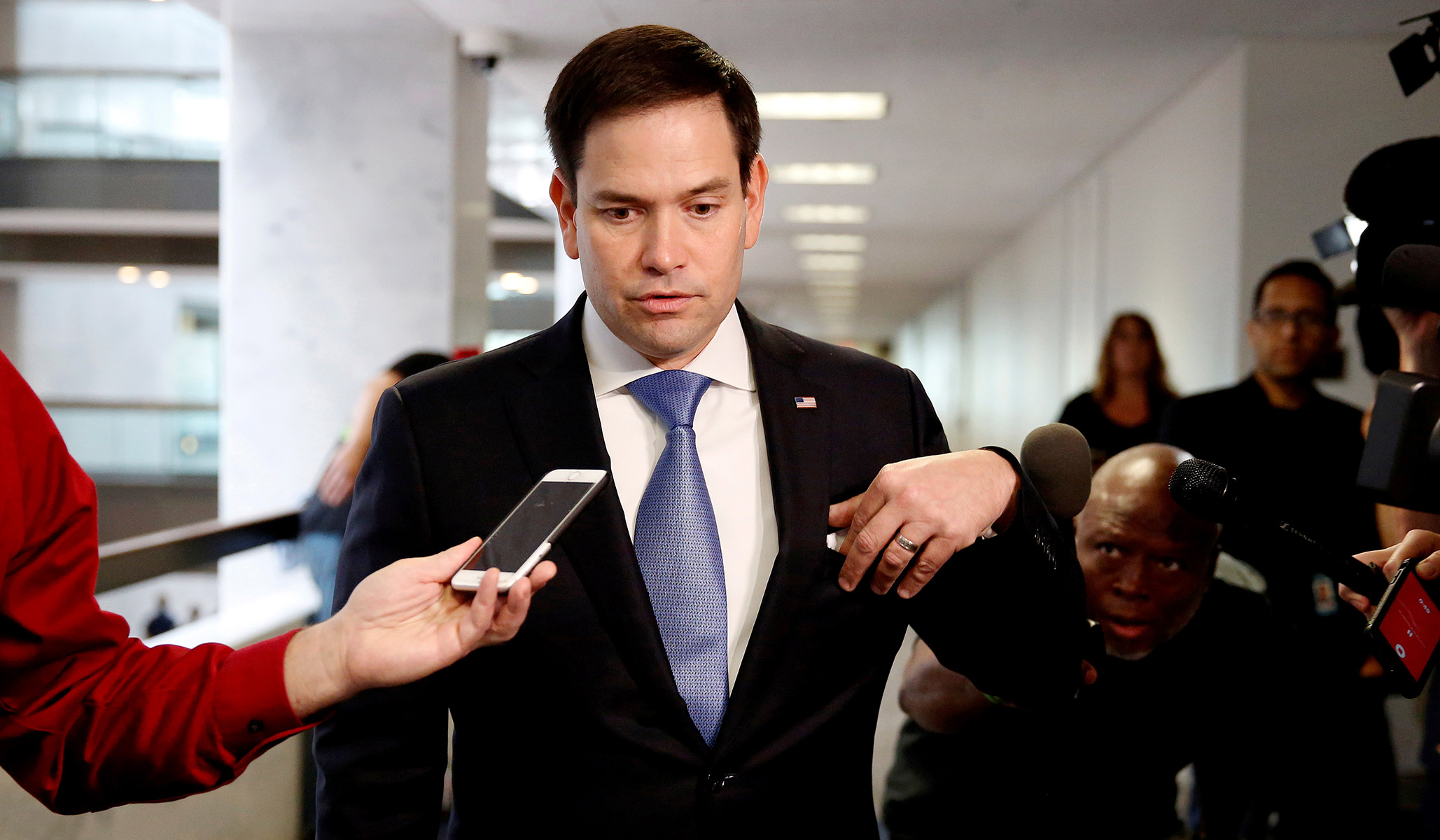 Senator Marco Rubio (R., Fla.) has denounced President Trump's recent decision to rescind sanctions levied against Chinese telecom company ZTE last month, calling it a "mistake."
Trump announced over the weekend that he wanted to help get ZTE "get back in business" after the Commerce Department banned U.S. companies from dealing with the firm in response to its violations of standing American sanctions on Iran.
President Xi of China, and I, are working together to give massive Chinese phone company, ZTE, a way to get back into business, fast. Too many jobs in China lost. Commerce Department has been instructed to get it done!

— Donald J. Trump (@realDonaldTrump) May 13, 2018
Asked by Fox News's Bill Hemmer Thursday about Trump's Monday tweet suggesting the reversal was a concession as part of a "larger trade deal," Rubio rejected the conflation of national security and trade considerations.
"It's a mistake. I've told that to the White House, I've told that to the president, and I'm going to tell him again. ZTE has nothing to do with trade, nothing. The Chinese use their telecom companies to spy on us," Rubio told Hemmer. "They are trying to put us out of business. They steal our secrets, they reverse engineer the things that we do. Their goal is to dominate telecommunications and all technology in the world and they are doing it by stealing from us. We should not be helping them."
FBI Director Chirstopher Wray criticized Trump's newfound affinity for ZTE in a Senate Appropriations Committee hearing Wednesday.
"We at the FBI remain deeply concerned that any company beholden to foreign governments that don't share our values are not companies that we want to be gaining positions of power inside our telecommunications network," Wray said when asked about Trump's tweet, according to Politico.
ZTE has suffered significant damage since U.S. regulators instituted a seven-year ban on American companies' buying its products, but Rubio dismissed Trump's concern for the welfare of Chinese firms.
"I do not shed one tear for ZTE or Huawei. Chinese companies backed by the Chinese government have put plenty of American companies out of business," he said.
Send a tip to the news team at NR.