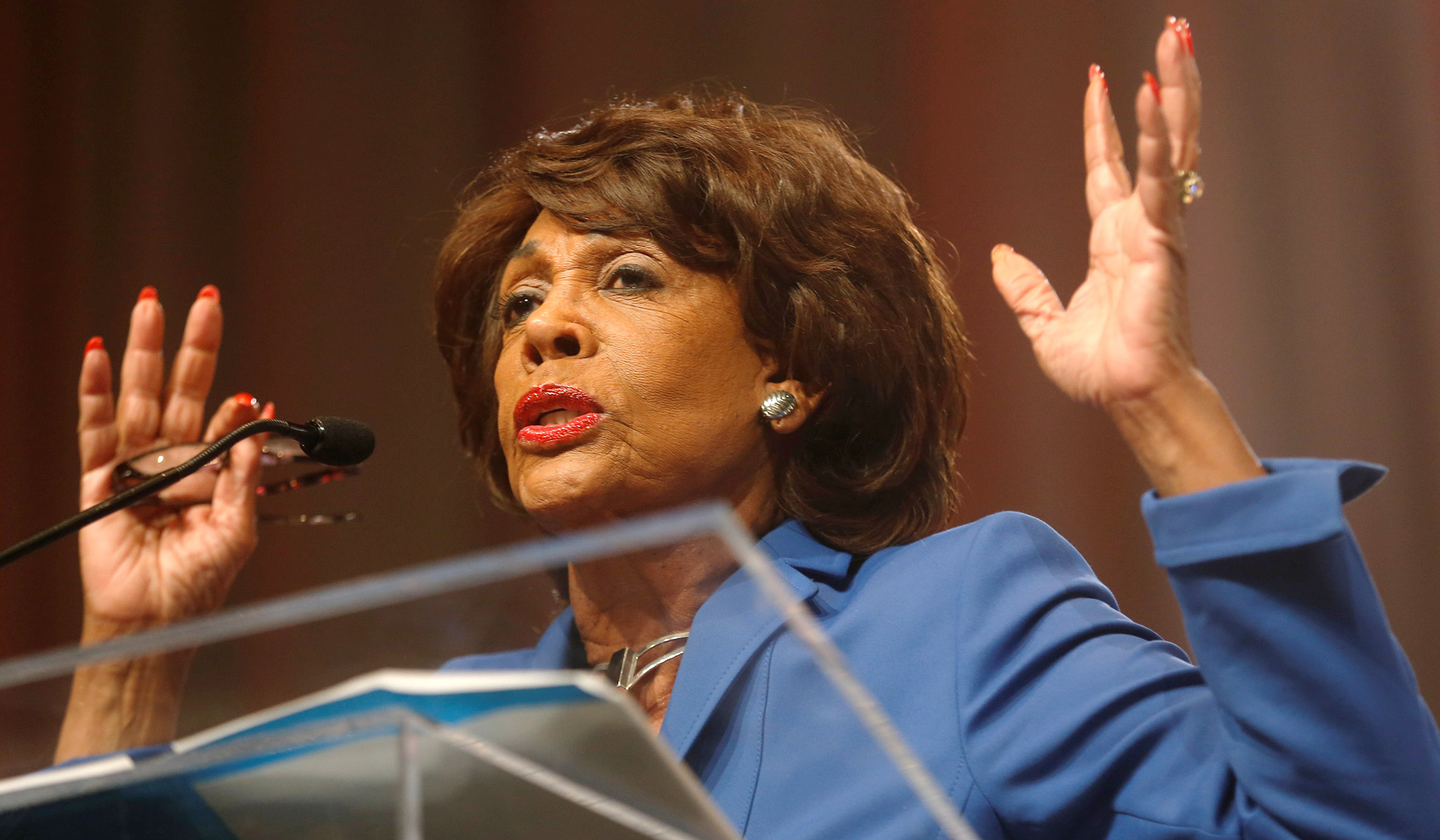 Representative Maxine Waters informed on Thursday that she has cancelled two events due to a "very serious death threat," not long after she advocated harassing Trump administration members when they are seen in public.
"There was one very serious death threat made against me on Monday from an individual in Texas which is why my planned speaking engagements in Texas and Alabama were cancelled this weekend," Waters said in a statement. "This is just one in several very serious threats the United States Capitol Police are investigating in which individuals threatened to shoot, lynch, or cause me serious bodily harm."
"As the President has continued to lie and falsely claim that I encouraged people to assault his supporters, while also offering a veiled threat that I should 'be careful', even more individuals are leaving (threatening) messages and sending hostile mail to my office," she said.
The California Democrat urged supporters to continue to intimidate Trump administration members when they are spotted in public.
White House press secretary Sarah Sanders and Homeland Security secretary Kirstjen Nielsen had their dinners interrupted at separate restaurants by people who disagreed with President Trump's hardline immigration policies, which have resulted in the separation of children from their families.
"If you see anybody from that Cabinet in a restaurant, in a department store, at a gasoline station, you get out and you create a crowd. And you push back on them. And you tell them they're not welcome anymore, anywhere," Waters shouted at a Los Angeles rally last weekend.
Her comments sparked bipartisan criticism.
"Here we were getting the country focused on kids being separated from their parents as a matter of border policy, and I think we were making enormous gains in that national debate," said Democratic congressman Gerry Connolly of Virginia. "So I don't want to see us distracted by calls to deny retail services to targeted members of the Trump administration. I think that's unhelpful."
Trump also shot back, saying Waters "called for harm" to his supporters.
Congresswoman Maxine Waters, an extraordinarily low IQ person, has become, together with Nancy Pelosi, the Face of the Democrat Party. She has just called for harm to supporters, of which there are many, of the Make America Great Again movement. Be careful what you wish for Max!

— Donald J. Trump (@realDonaldTrump) June 25, 2018

Waters has been one of the loudest voices calling for the president's impeachment.
Send a tip to the news team at NR.