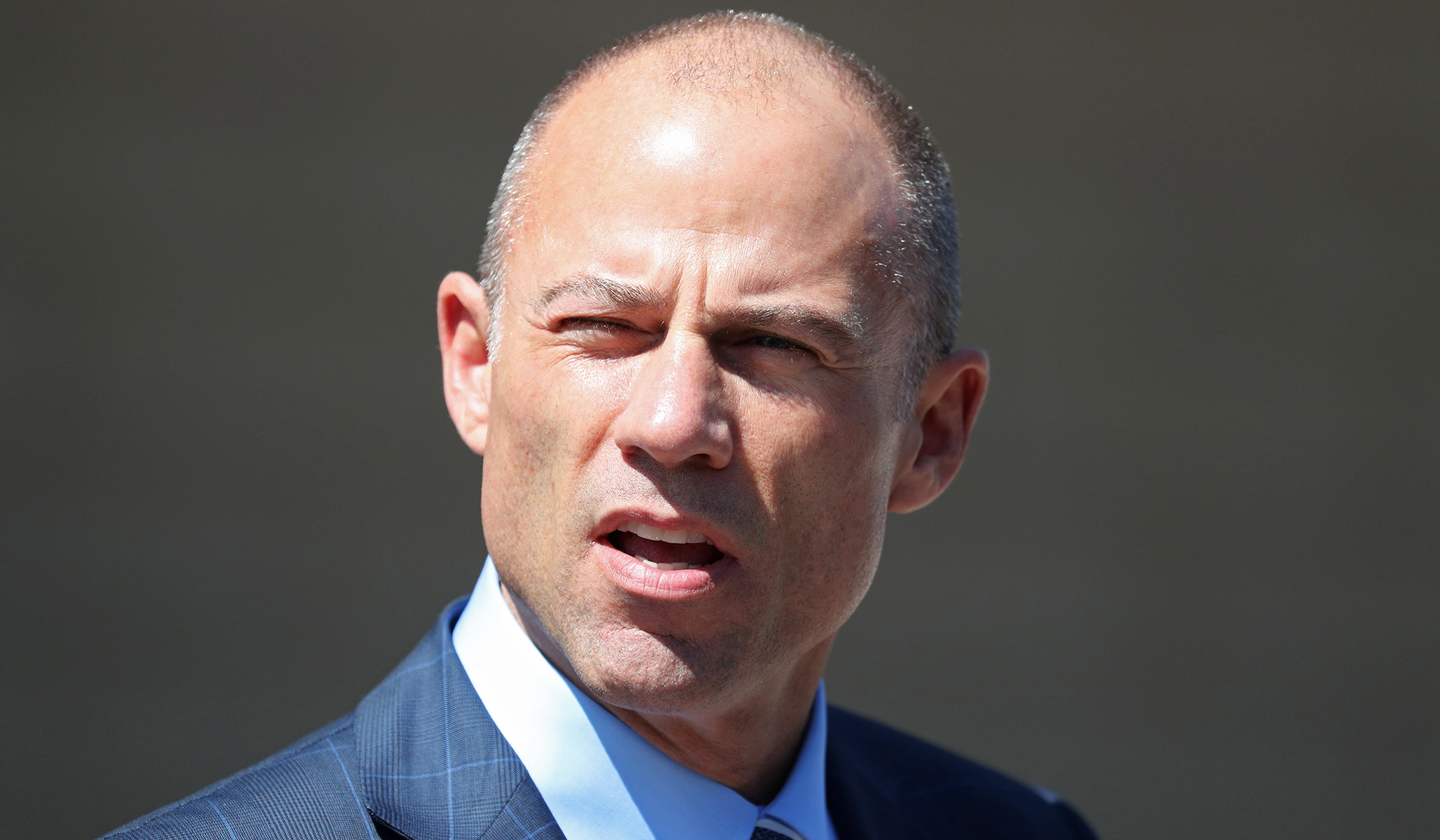 Michael Avenatti's law firm was ordered Tuesday to pay $10 million to a former partner who sued after the firm missed the first installment of a payment owed to him under a bankruptcy settlement reached in January, the Los Angeles Times reports.
As part of the bankruptcy settlement, Avenatti agreed to pay $4.85 million to Jason Frank — a former lawyer at his Newport Beach firm — but did not complete the first $2 million installment, which he personally guaranteed would be paid by last week, according to a lawsuit Frank filed earlier this month in California Superior Court.
The Justice Department revealed during the Tuesday hearing that Avenatti also defaulted on $2.4 million in back taxes he personally owed under a separate bankruptcy settlement. Avenatti, who has paid $1.5 million of the total, has blamed the unpaid taxes on an unnamed payroll company.
Avenatti, who now represents porn star Stormy Daniels, immediately responded to news of the judgement, pointing out that it is unrelated to the ongoing litigation involving the non-disclosure agreement his client signed in exchange for a $130,000 hush-money payment from Michael Cohen.
Nonsense. Completely different law firm – no ties to Daniels case. Irrelevant. Over blown. Sensational reporting at its finest. Check the facts next time please and report accurately.

— Michael Avenatti (@MichaelAvenatti) May 22, 2018
The settlement was the result of an arbitration process carried out by three retired judges, which found that the firm, Eagan Avenatti, "acted with malice, oppression and fraud" in concealing its revenue numbers from Frank. Under the negotiated terms, Avenatti agreed that "a $10M unsecured claim" would be held against him if he failed to follow through on the payments owed to Frank.
Avenatti has been plagued by reports of dubious past business dealings since he entered the public spotlight via countless cable-news interviews on CNN and other networks. He threatened to sue the Daily Caller earlier this month after its reporters exposed numerous bankruptcies and lawsuits brought by slighted business partners throughout his career.
NOW WATCH: 'Michael Avenatti Threatens to Sue Reporters'
Send a tip to the news team at NR.