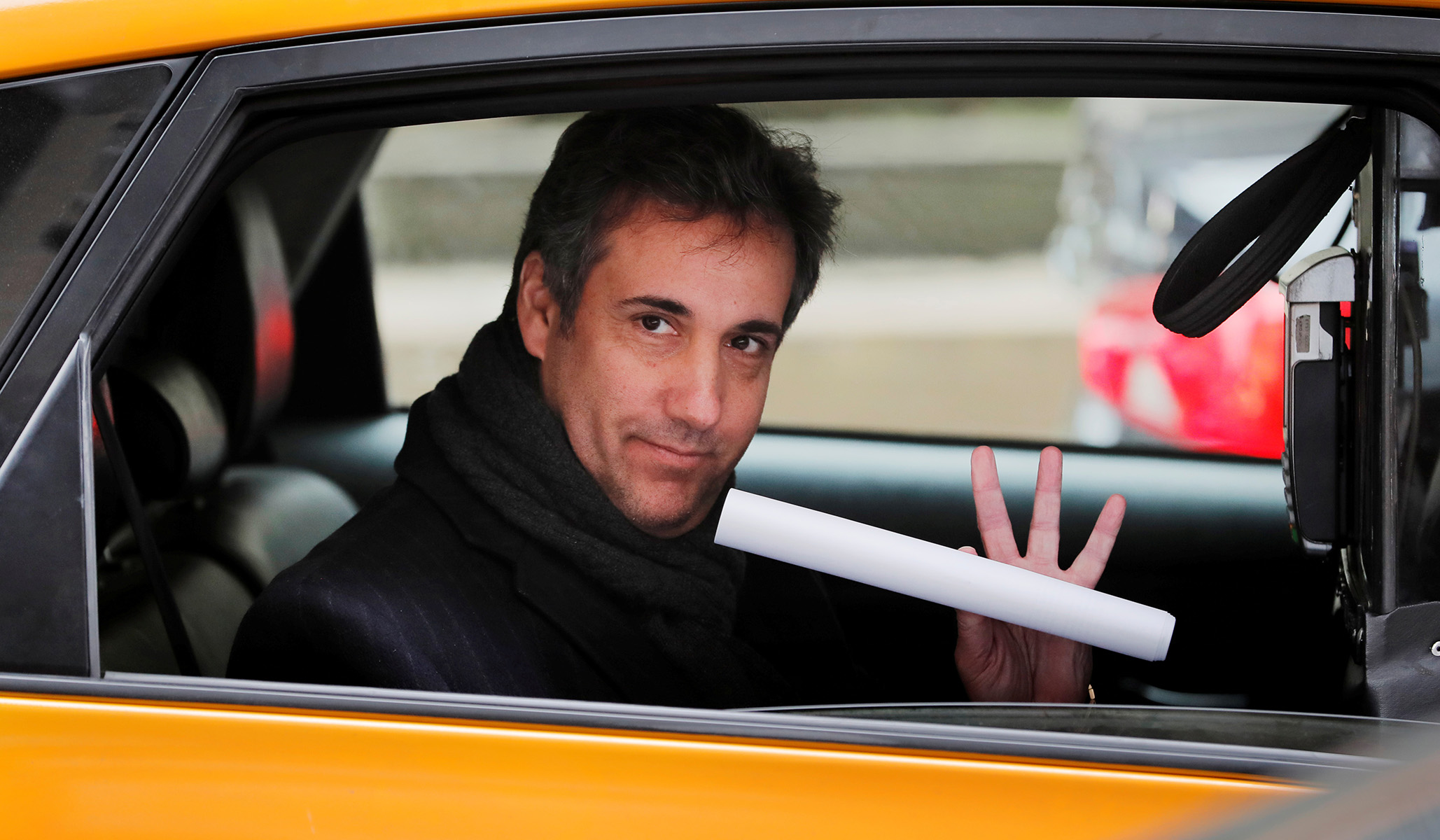 Michael Cohen, President Trump's former personal attorney and fixer, has reached a plea deal with government prosecutors in the Southern District of New York Tuesday afternoon, ABC News first reported.
Cohen is expected to plead guilty to multiple tax and bank fraud charges, as well as violations of campaign-finance law, but will not be forced to cooperate with other ongoing federal probes as part of the deal according to the New York Times. The agreement includes a fine and three to four years of jail time, CNN reported.
The investigation into Cohen's financial crimes and hush-money payments to various alleged romantic partners of the president was initially referred to the Southern District by special counsel Robert Mueller's office. Cohen's lengthy time in close proximity to the president has prompted speculation that his cooperation might extend to the ongoing probe into Russian meddling in the 2016 election and possible collusion with the Trump campaign.
Cohen, who once claimed he would take a bullet for Trump, said his loyalty lies with his country and family before the president, in an interview with ABC News last month.
Cohen's relationship with Trump reportedly began to deteriorate in April, after the FBI conducted a raid on his home and office, which yielded recordings he'd secretly made of private conversations with then-candidate Trump about a hush-money payment to Karen MacDougal, a former Miss America contestant who claims she had an affair with the president.
Trump's attorney, Rudy Giuliani, has admitted that Trump reimbursed Cohen for a separate $130,000 hush-money payment to porn star Stormy Daniels, prompting speculation that Cohen's plea will increase the president's legal exposure.
In addition to the multiple hush-money payments, which potentially constituted violations of federal campaign-finance law, Cohen was being investigated for misrepresenting his assets in an attempt to secure a $20 million loan for his taxi-medallion business.
Update 4:51 p.m.: Cohen plead guilty to eight counts on Tuesday afternoon. In announcing his plea, Cohen said he'd violated campaign-finance laws "in coordination with and at the direction of" then-candidate Trump. The violation of campaign-finance law stems from Cohen's hush-money payments to multiple women who claimed to have had affairs with the president.
IN THE NEWS: 'Jury In Manafort Trial Ask Judge About Consensus Issue'
Send a tip to the news team at NR.