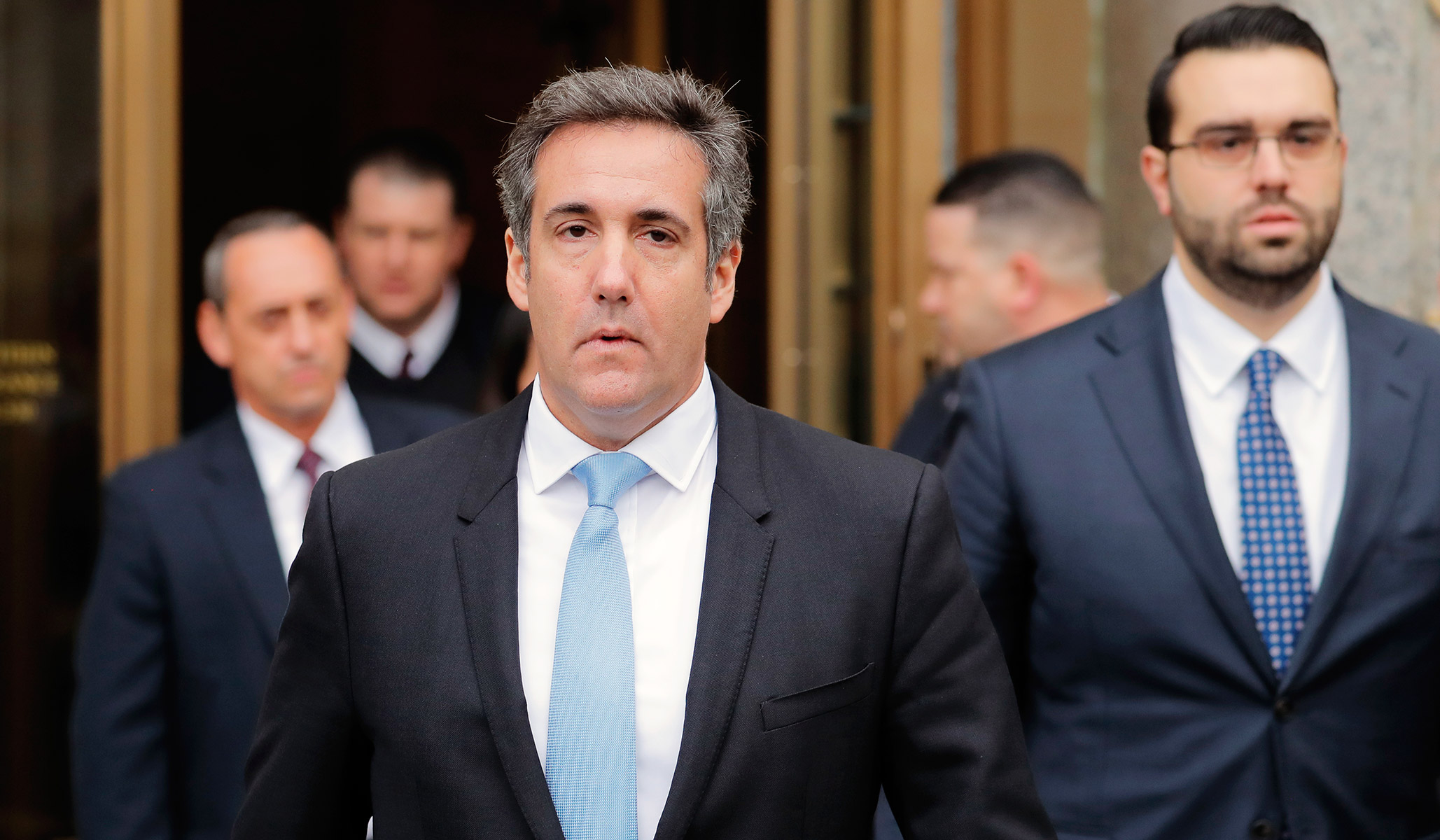 NBC incorrectly reported Thursday that federal investigators wiretapped president Trump's personal lawyer Michael Cohen's phones, when in fact the authorities installed a device, known as a pen register, that recorded a log of his phone activity but did not allow them to listen in on calls.
The original report was corrected Thursday afternoon after three U.S. officials disputed that Cohen's phones were wiretapped and instead claimed that investigators installed a pen register — which records the phone number making an incoming call and the number that received it — as part of their investigation into a $130,000 hush-money payment Cohen made to porn star Stormy Daniels.
It remains unclear when the device was installed, but one person with direct knowledge of the case told NBC that it was in place in the weeks preceding the early April raid on Cohen's office, home, and hotel room. The extent to which authorities relied on the device also remains unclear, but at least one phone call between a phone line associated with Cohen and the White House was reportedly logged.
The U.S. Attorney's Office for the Southern District of New York is leading the investigation into Cohen's role in the payment to Daniels, as well as a host of other possible financial crimes. The case was referred to the Southern District by Deputy Attorney General Rod Rosenstein after Special Counsel Robert Mueller discovered evidence of potential criminal activity on Cohen's part.
Prosecutors previously revealed in court filings that they had searched Cohen's email accounts as well.
Two sources close to Trump's newly retained attorney, former New York mayor Rudy Giuliani, told NBC that Trump called Cohen after the raid on his office, which resulted in the seizure of a number of documents that Cohen claims are privileged. Giuliani reportedly told Trump not to call Cohen again for fear that the conversations might be recorded.
In addition to the hush money payment to Daniels — which Giuliani said Wednesday was reimbursed by Trump — investigators are also examining Cohen's role in a $150,000 payment made to a second woman, Playboy model Karen McDougal, by American Media Inc. – the publisher of the Trump friendly tabloid the National Enquirer. The Enquirer reportedly purchased exclusive rights to the story of Mcdougal's alleged affair with Trump in order to prevent her from sharing it with other publications.
Giuliani, who previously served as a U.S. attorney for the Southern District of New York, was "furious" when he heard the false reports indicating Cohen's phones had been wiretapped, according to the Washington Post.
"If they picked up the president, they would have had to notify him," said Giuliani, who maintained he was learning of the wiretaps for the first time. He added that if Cohen's phones were indeed tapped it would make a "mockery of attorney-client privilege, and would amount to government misconduct."
The Department of Justice declined to comment.
Update: NBC corrected its story Thursday afternoon, revealing that federal investigators did not wiretap Cohen's phones as previously reported, but rather obtained a log of his phone activity using a device known as a "pen register."  This article was updated to reflect the new information.
Send a tip to the news team at NR.