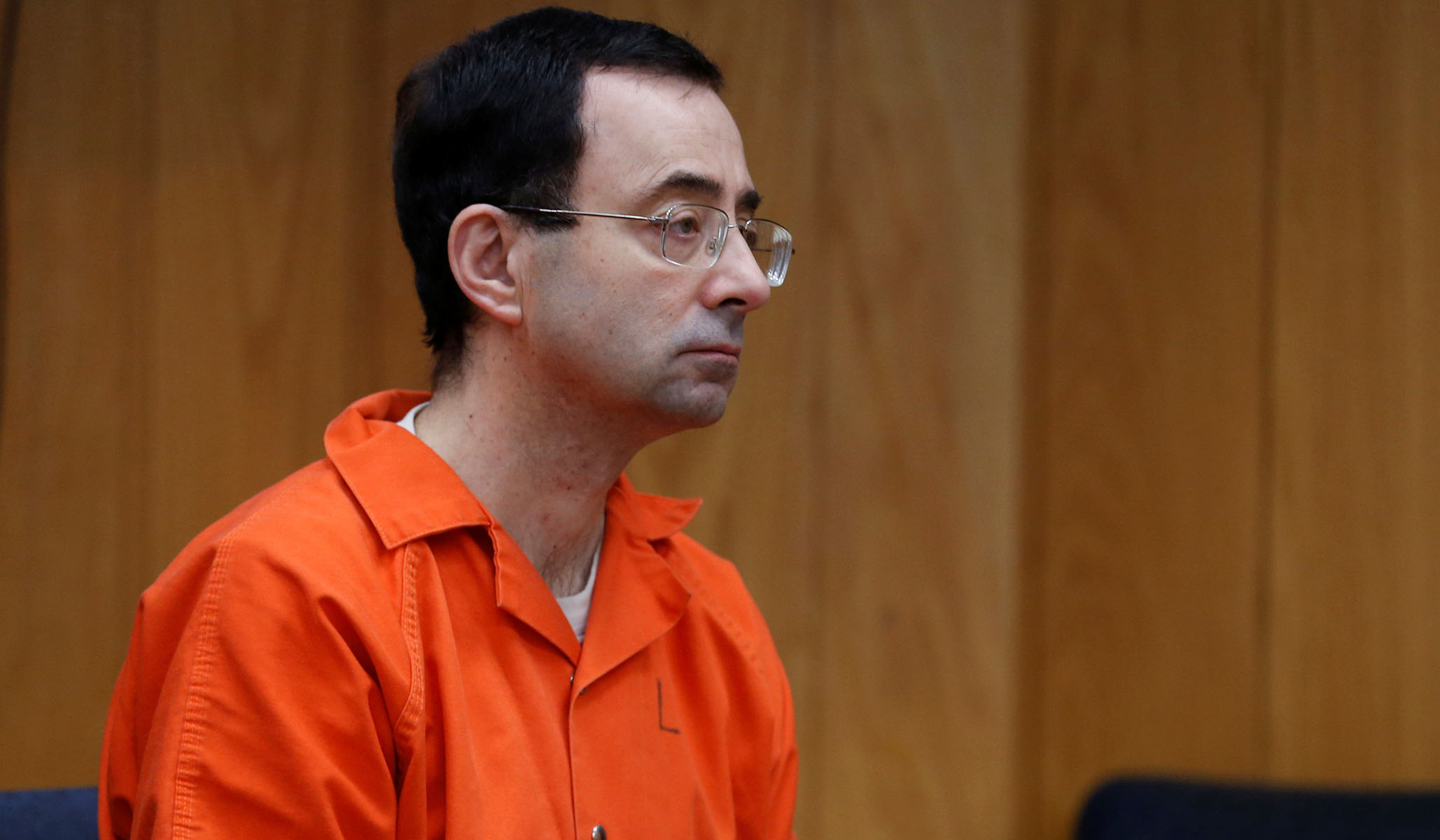 Michigan State University has agreed to pay the victims of disgraced former USA Gymnastics national team doctor Larry Nassar a combined $500 million in a legal settlement, the attorneys who negotiated the deal announced Wednesday.
The settlement requires that the school pay $425 million to the 332 victims currently represented, as well as an additional $75 million to any future plaintiffs who come forward with allegations of sexual abuse by Nassar.
Nassar, who in addition to working as a doctor for the USA Gymnastics Federation also worked at an on-campus clinic at Michigan State, was sentenced earlier this year to one prison term of up to 125 years and another of up to 175 years for sexually abusing hundreds of girls he was responsible for treating.
"This historic settlement came about through the bravery of more than 300 women and girls who had the courage to stand up and refuse to be silenced," plaintiffs' attorney John Manly said.
"Michigan State is pleased that we have been able to agree in principle on a settlement that is fair to the survivors of Nassar's crimes," said Robert Young, special counsel to the university.
Though the settlement has not been finalized, it was agreed to Tuesday night by the Michigan State Board of Trustees, according to the attorneys for both sides. The settlement does not compensate the alleged victims who filed suit against the USA Olympic Committee and USA Gymnastics.
NOW WATCH: 'Michigan State Reaches $500 Million Settlement With Nassar's Victims'
Send a tip to the news team at NR.