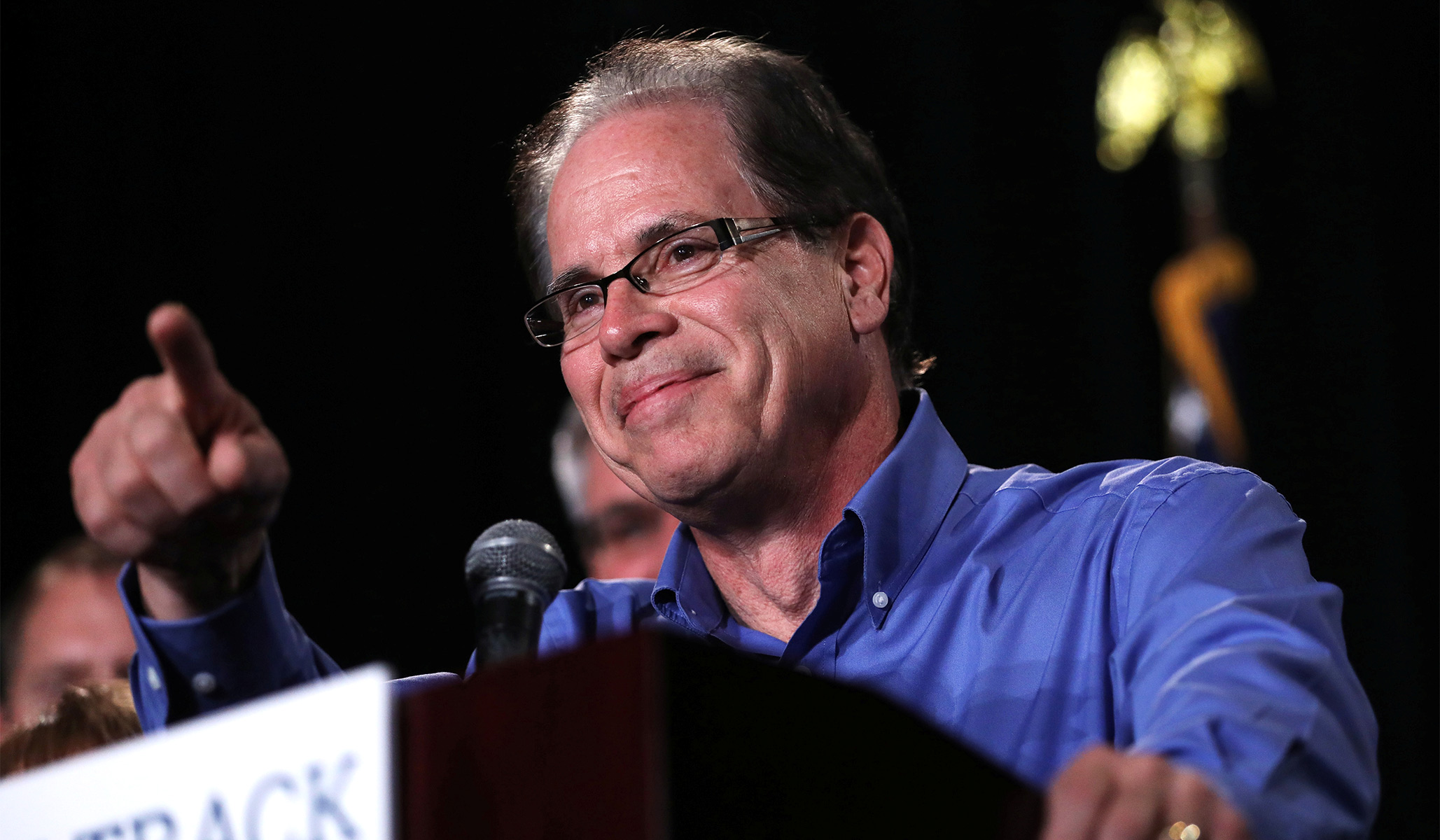 Republican businessman Mike Braun has pulled off a victory in Indiana, unseating Democratic senator Joe Donnelly. In what has been a criminally under-covered race, Braun held a twelve-point lead over Donnelly when the race was called by ABC News, with 49 percent of precincts reporting.
Braun owes his victory to several factors, not least of which was his opponent's lackluster tenure in the Senate and halfhearted reelection campaign.
As the long-time owner of a successful manufacturing-supply company, the Republican self-funded his primary run, beating out Luke Messer and Todd Rokita, GOP congressmen with significant backing from the party establishment. But with two such candidates in the race, they split the establishment vote, leaving outsider Braun to surge ahead and clinch the nomination.
Some conservatives feared that Braun was the weakest of the three candidates and that facing him rather than a more seasoned politician would give Donnelly an edge. Braun dispelled those fears tonight, although he ran a laidback campaign that rightly made some GOP observers nervous. In the end, the fact that President Trump remains popular in Indiana — where he won the 2016 presidential primary and won again by nearly 20 points in the general election — gave the Republican a huge boost.
Donnelly, meanwhile, seems to have failed to get enough turnout among African-American voters in metropolitan areas such as Gary and South Bend in the northwest corner of the state, as well as Democratic support in the Indianapolis suburbs. The one-term senator rode to victory in 2012 on the coattails of Barack Obama, aided by his GOP opponent, Richard Mourdock, who made a last-minute gaffe when talking about abortion in cases of rape.
For his trouble over the last six years, Donnelly was rated the least effective Democratic senator, and it showed tonight. Though he voted in favor of the 20-week abortion ban in January and backed Supreme Court nominee Neil Gorsuch, he opposed the Republican tax cuts at the end of last year and, after waffling, decided to vote against Brett Kavanaugh's nomination to the Supreme Court. Crucially, he opposed all efforts to repeal or reform the Affordable Care Act, which has remained largely unpopular in Indiana.
According to exit-poll data, 53 percent of Indiana voters said Donnelly's vote against Kavanaugh was important in deciding how they voted today. Those who said his vote against Kavanaugh was "highly important" said they were supporting Braun by a 13-point margin. Trump achieved a 52–48 percent approval rating among respondents, 30 percent of whom said they cast their vote to show support for him and 34 percent of whom said they voted to oppose him.
The fact that this election was a tossup at all is a testament to the importance of name recognition and ground game — neither of which Braun had in abundance. But it turns out that in Indiana tonight, the "R" next to his name and his pro-Trump rhetoric on the trail were enough to overcome an energized national Democratic party.
Send a tip to the news team at NR.