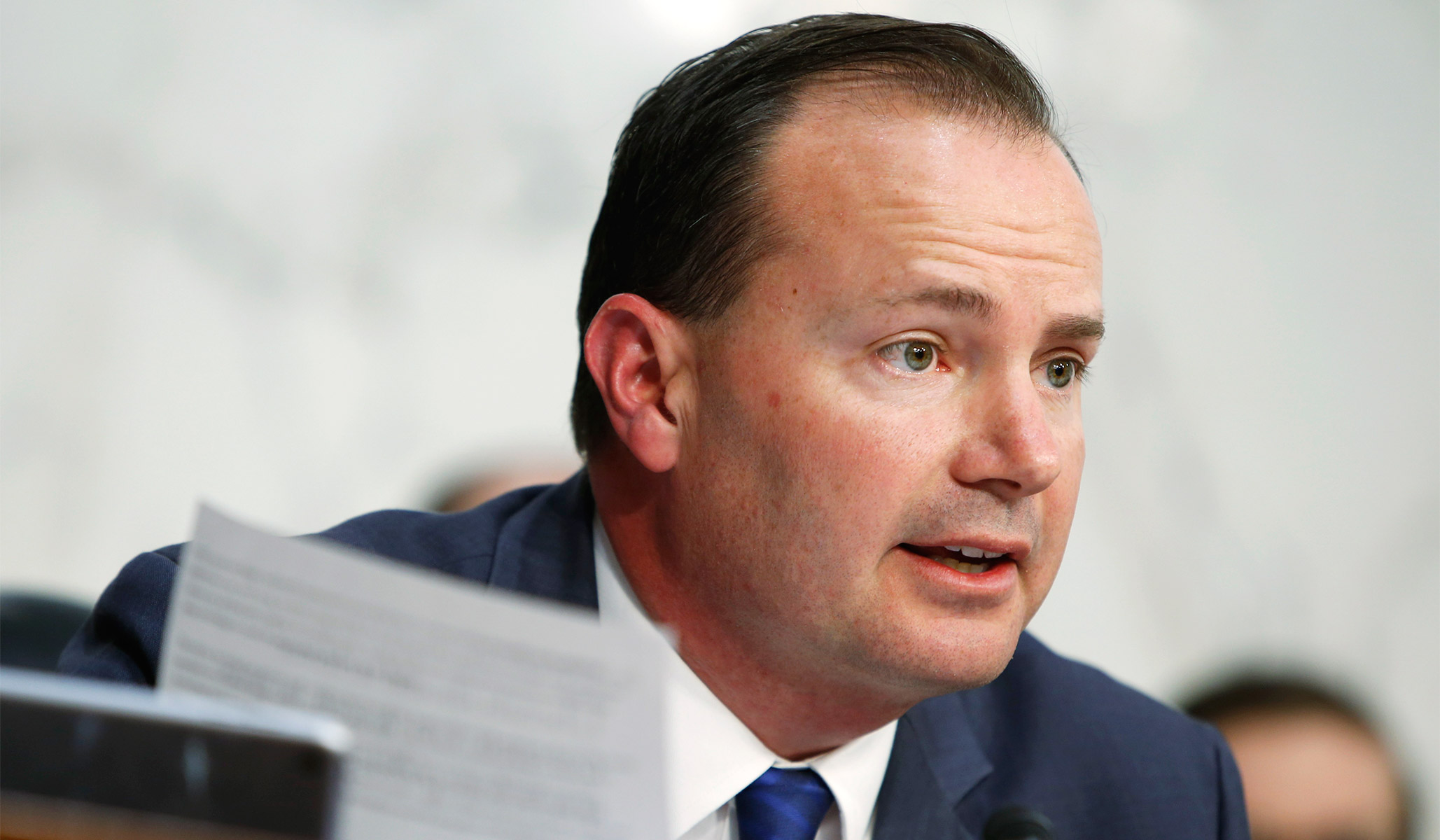 In a Monday tweet, Senator Mike Lee of Utah lambasted his Republican colleague, Senator Tom Cotton of Arkansas, for spreading "fake news" about the bipartisan criminal-justice-reform bill currently making its way through Congress.
Cotton has maintained his opposition to the First Step Act — a sweeping package of criminal-justice reforms designed to reduce incarceration rates and recidivism — despite mounting bipartisan support. In defending his opposition on Twitter Monday, Cotton accused the bill's proponents of trying to push it through Congress without allowing time for an adequate review of its contents.
Or that it gives early release to "low level, nonviolent" criminals who steal passports & immigration docs from aliens who have been trafficked to keep them in captivity (USC 1592(a)). Hearings & open debate would bring needed daylight…

— Tom Cotton (@SenTomCotton) November 17, 2018
In response, Lee, who supports the bill, accused Cotton of disseminating false information before mounting into a point-by-point rebuttal of the Arkansan's arguments against it.
First, the House Judiciary committee passed the First Step Act out of committee on May 9 of this year, and the Senate Judiciary Committee passed the highly similar Sentencing and Corrections Act out of committee on Feb 15 of this year. These are not new policies. 2/

— Mike Lee (@SenMikeLee) November 19, 2018
What the First Step Act does do is encourage rehabilitation by incentivizing inmates to participate in recidivism reduction programs by giving them time credits that can help them qualify for prerelease custody. 4/

— Mike Lee (@SenMikeLee) November 19, 2018
If @SenTomCotton has good faith problems with this bill then he should welcome a full and open debate on the Senate floor where he can offer amendments to provisions he finds objectionable. But first this bill needs to be brought to the Senate floor so debate can begin. /END

— Mike Lee (@SenMikeLee) November 19, 2018
Cotton then fired back on Twitter, citing a section of the bill that expands the number of inmates eligible to receive so-called "good time" credits, which reward well-behaved inmates by reducing their sentences.
Look at the bill. Inmates also get early release in many other sections, including retroactive application of Fair Sentencing Act, reduced punishments for trafficking fentanyl under 841(b), and retroactive expansion of "Good Time" credits. pic.twitter.com/snCtIcHjJh

— Tom Cotton (@SenTomCotton) November 19, 2018
In a statement provided to National Review, Lee's spokesman Conn Carroll, emphasized that, while a greater number of inmates will be eligible for "good time" credits under the new bill, the Bureau of Prisons still ultimately decides when each inmate will be released based on their individual characteristics.
"Nothing in The First Step Act automatically grants inmates with time credits early release. Inmates can accrue credits if and only if the BOP deems them to be a low or minimal risk of recidivism," Carroll said.
The heated exchange comes just days after President Trump announced his support for the legislation during a White House press conference. Trump was reportedly skeptical of the bill initially before relenting under pressure from his son-in-law, White House adviser Jared Kushner.
Send a tip to the news team at NR.