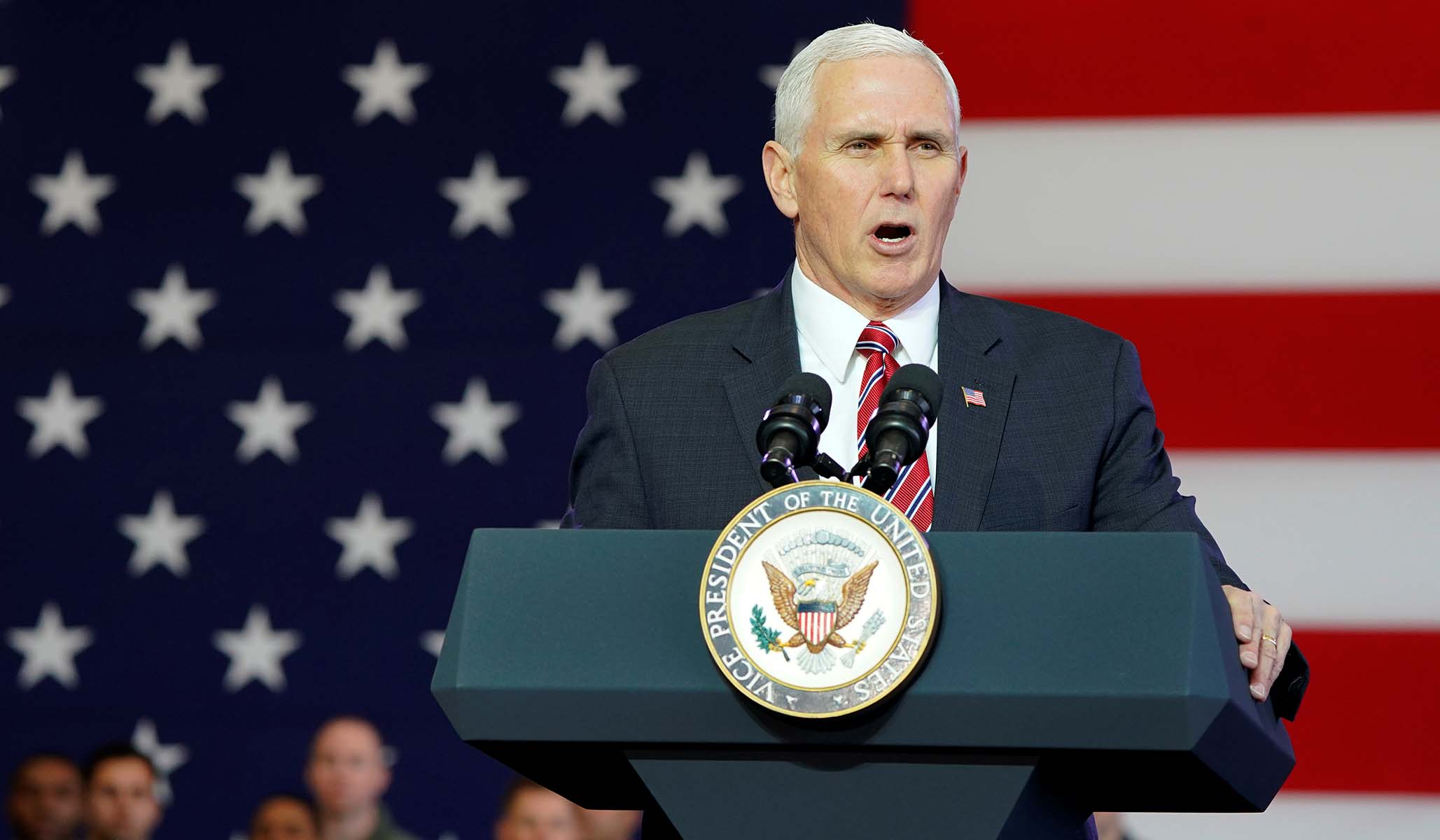 Vice President Mike Pence's physician resigned this week after her allegations of professional misconduct on the part of former White House doctor Ronny Jackson derailed his confirmation as secretary of veteran's affairs.
Dr. Jen Peña, a military physician assigned to the White House, briefed the Senate Veteran's Affairs Committee last month on allegations that Jackson over-prescribed medications to White House staff and crashed a government vehicle while intoxicated after a party. The allegations, which caused Jackson to withdraw from the confirmation process, remain unsubstantiated.
Sen. Jon Tester (D., Mont.), who led the congressional probe into Jackson's conduct, claims the allegations were backed by 23 people but has not produced their names or any other substantiating evidence.
"The Vice President's office was informed today by the White House Medical Unit of the resignation. Physicians assigned to the Vice President report to the White House Medical Unit and thus any resignation would go entirely through the Medical Unit, not the Vice President's office," said Alyssa Farah, press secretary for Pence, in a statement provided to Sara Carter, who first reported the resignation.
The resignation, which reportedly occurred Wednesday, came one day after a report emerged indicating Peña produced three detailed memos in the fall accusing Jackson of violating the privacy rights of Pence's wife by disclosing her medical details to White House staff. In the memos, which were obtained by CNN, Peña also accused Jackson of intimidating her and making her "uncomfortable."
Farah, Pence's spokeswoman, said the allegations of misconduct were referred to the "proper channels" and added that Mrs. Pence "has been briefed on all the facts related to a private matter regarding her health care. She is grateful for the professional care she received from all White House medical personnel who resolved the matter quickly. She considers the matter closed and has no further comment on the situation."
Send a tip to the news team at NR.