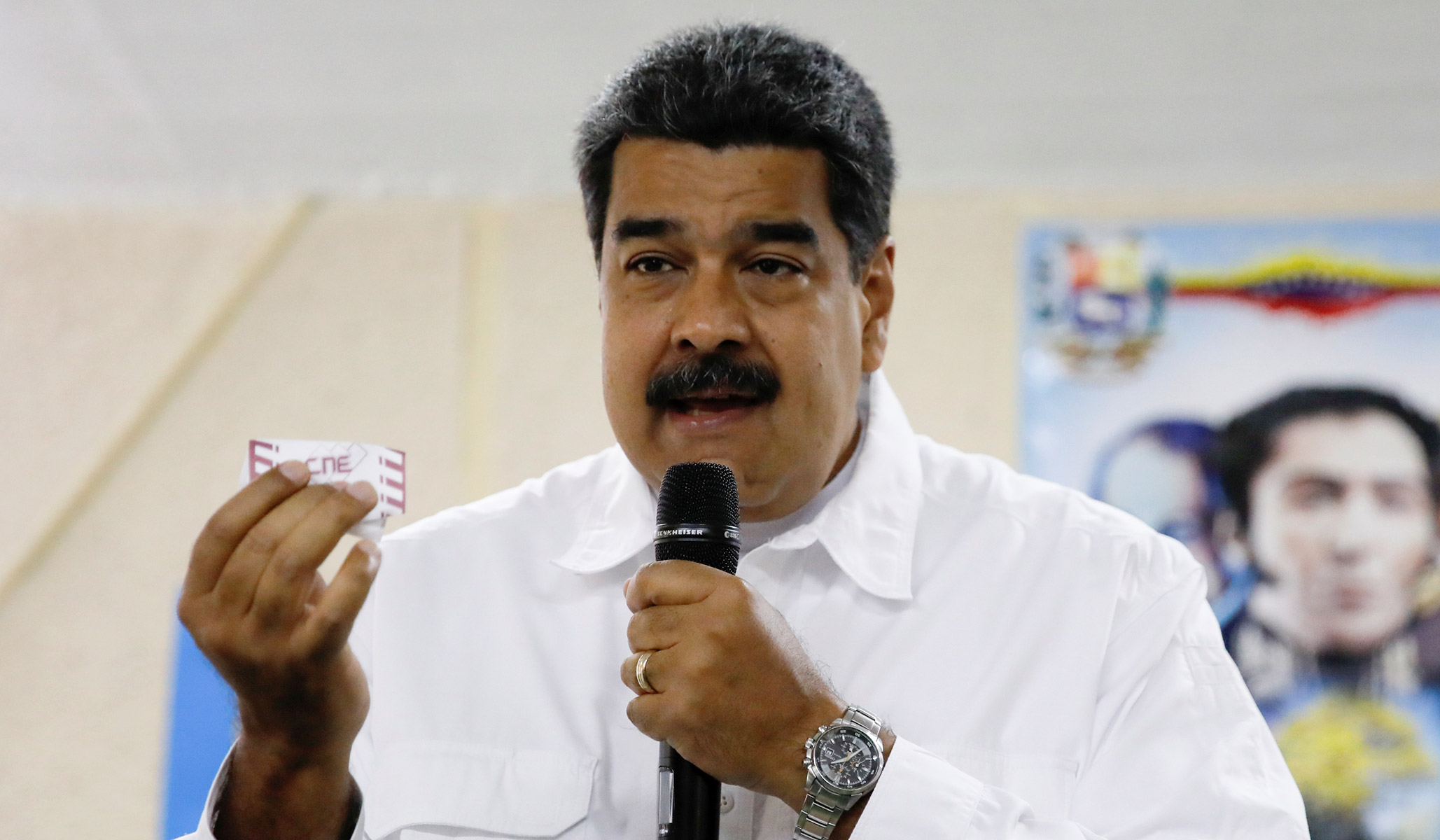 Vice President Mike Pence will call Monday for Venezuela to postpone its presidential election until the country is more stable and a more democratic and free process can be achieved.
President Nicolas Maduro hopes to win a second six-year term, but chaos and poverty have enveloped his country in the past year, and lawmakers say state security has physically threatened opposition forces.
The National Electoral Council is suspected of rushing the presidential election, which would normally be held in December but has been pushed up to May 20, in order to use the opposition's current internal divisions to Maduro's advantage. The U.S. and the European Union are both calling for a postponement.
Pence's statement, which he plans to make during his speech to the Organization of American States (OAS), comes as the U.S. weighs whether to add an oil embargo to sanctions against the country. Venezuela is the third-largest source of oil imported to the U.S., and oil exports represent a large chunk of South American country's economy.
"A free and fair election should include the full participation of all political parties and political leaders, the immediate and unconditional release of all political prisoners, a proper electoral calendar, credible international observation, and an independent electoral authority," State Department spokeswoman Heather Nauert said in February.
On Friday, Secretary of State Mike Pompeo called Maduro a "dictator" who "cripples his economy and starves his people." Around 1 million people have left Venezuela over the past two years, fleeing disease and starvation.
Venezuela's Foreign Ministry said in a statement that the Trump administration "has launched erratic maneuvers, typical of the arrogance and despair of imperialist politics, after having failed once and again in the face of the will of a free and independent people."
Maduro himself has remained defiant despite criticism from world leaders.
"What the hell do I care what Europe and Washington say?" he remarked last week.
Send a tip to the news team at NR.