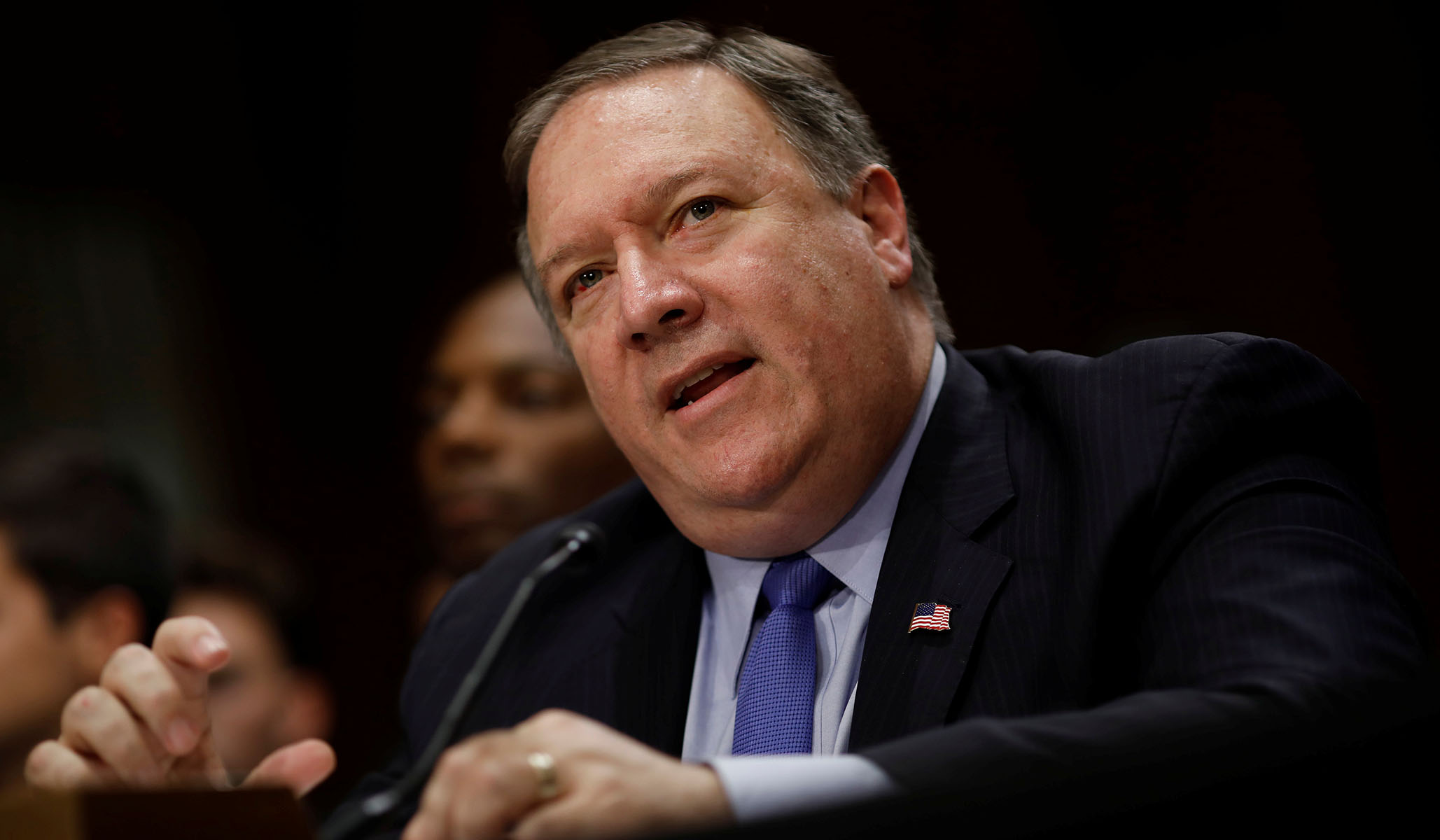 Secretary of State Mike Pompeo chose to continue backing Saudi Arabia's war in Yemen against the advice of the vast majority of his diplomatic staff, who voiced concerns about the war's mounting civilian death toll.
In making the decision, Pompeo disregarded the concerns of his regional specialists and military advisers, who counseled him against certifying U.S. aerial-refueling support and munitions sales to aid Saudi Arabia as its war against Yemen's Houthi rebels rages on, the Wall Street Journal reported Thursday.
U.S. support for the Saudi war has received mounting bipartisan criticism in Congress as a series of high-profile mass-casualty-bombing incidents involving U.S. munitions have been reported.
The United Nations estimates civilian casualties in the years-long conflict have exceeded 16,700, making it the world's worst humanitarian crisis.
Most of Pompeo's military and regional-specialist advisers objected to the move "due to a lack of progress on mitigating civilian casualties," according to the Journal's report, which cites internal State Department memos. Certification of continued military aid would "provide no incentive for Saudi leadership to take our diplomatic messaging seriously," and "damage the Department's credibility with Congress," those advisers argued in the memos, which were described to the Journal.
The State Department's Bureau of Legislative Affairs emerged as the only group consulted that supported continuing military aid to the Saudis, arguing that such aid was imperative to protecting U.S. arms sales.
"Lack of certification will negatively impact pending arms transfers," legislative-affairs advisers wrote in a memo to Pompeo. "Failure to certify may also negatively impact future foreign military sales and direct commercial sales to the region."
The State Department defended U.S. efforts to reduce civilian casualties in a statement provided to the Journal.
"While our Saudi and Emirati partners are making progress, we are continuing discussions with them on additional steps they can take to address the humanitarian situation, advance the political track in cooperation with the U.N. Special Envoy's efforts, and ensure that their military campaign complies with the law of armed conflict and international humanitarian law," State Department spokeswoman Heather Nauert said in the statement.
Send a tip to the news team at NR.