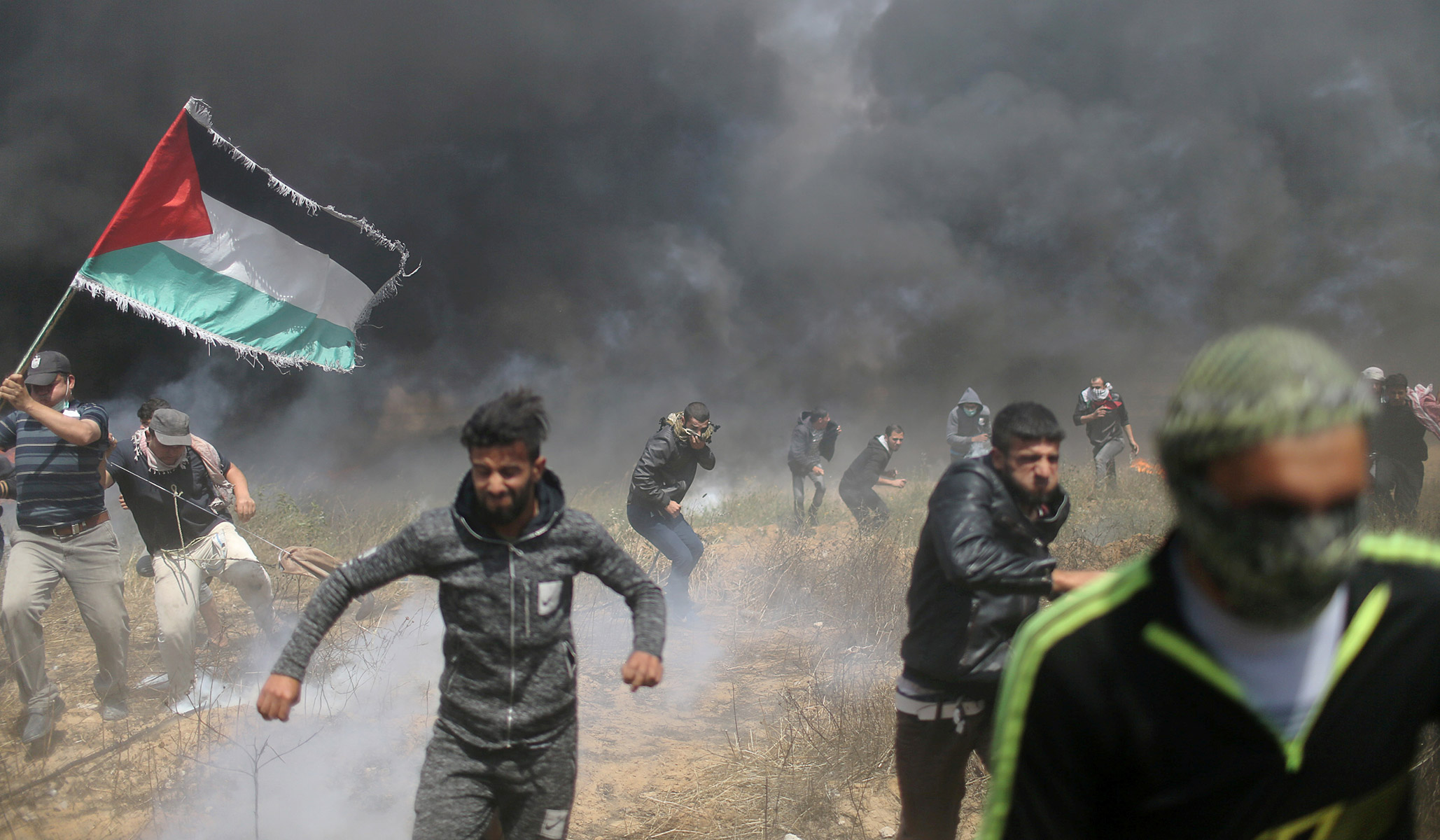 Secretary of State Mike Pompeo expressed his support on Monday for Israel as Palestinians continue to protest in Gaza.
"We do believe the Israelis have the right to defend themselves, and we're fully supportive of that," Pompeo told reporters at a press conference in Jordan's capital, Amman, with Jordanian foreign minister Ayman Safadi.
Every Friday for five weeks now, Palestinian protesters have clustered along the fortified Israel–Gaza border and made attempts to cross it. Israeli troops have killed almost 50 of the unarmed protesters, some of whom threw Molotov cocktails and firebombs at the soldiers. A final protest is expected on May 15, and carries the potential for further violence.
Pompeo visited four Middle Eastern countries in four days right after the former he was sworn in as secretary of state Thursday. On Sunday, he met for two hours with Israeli prime minister Benjamin Netanyahu, discussing, among other things, the Iranian threat to Middle East stability.
"We remain deeply concerned about Iran's dangerous escalation of threats to Israel and the region and Iran's ambition to dominate the Middle East remains," Pompeo said after the meeting. "The United States is with Israel in this fight."
"Iran must be stopped, its quest for a nuclear bomb must be stopped, its aggression must be stopped and we're committed to stopping it together," Netanyahu added.
Part of cracking down on Iran's influence in the Middle East might involve scrapping the Iran nuclear deal, which Pompeo and President Trump have both criticized. The deal is set to expire on May 12, and the White House has not revealed whether it will be renewed.
Send a tip to the news team at NR.