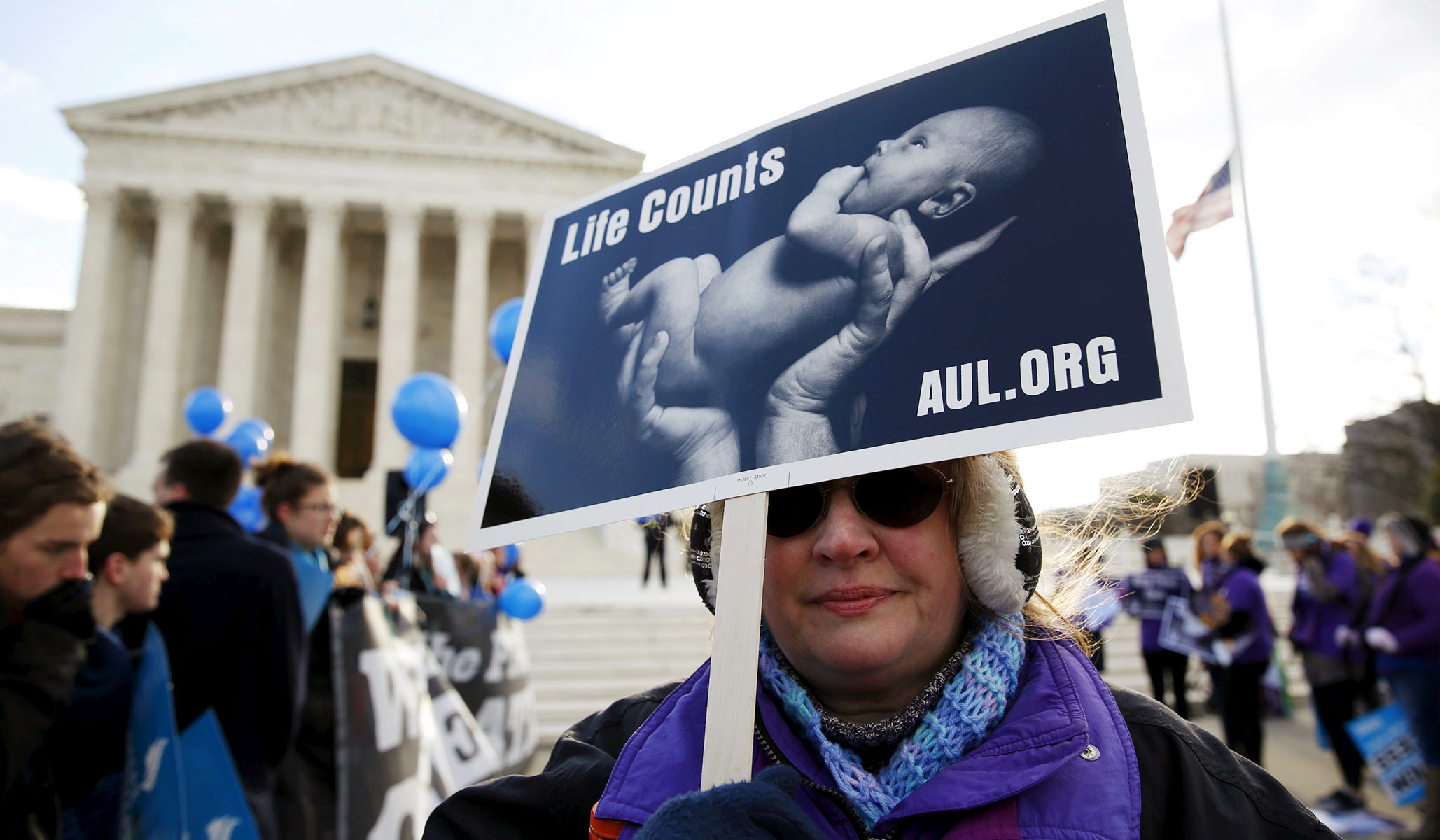 The Missouri Senate on Thursday passed a law banning abortions after eight weeks of pregnancy, following in the footsteps of a slew of states that have passed extremely restrictive abortion bills lately.
The Republican-controlled Senate passed the measure, named "Missouri Stands With The Unborn," in a 24 to 10 vote. If it passes another vote in the House, also led by Republicans, it will go to the desk of Republican governor Mike Parson, who has indicated he will sign it.
Like Alabama's so-called "heartbeat bill" signed into law on Wednesday, the most restrictive in the nation, the Missouri law does not make exceptions for rape and incest, but does include a single exception for medical emergencies. A doctor who performs an abortion after eight weeks can be punished with between five and 15 years in prison.
Women who procure an abortion after eight weeks would not face criminal charges.
"This comprehensive, life-affirming legislation prohibits abortions once a heartbeat has been detected, prohibits abortions when a baby is capable of feeling pain, and would outlaw abortion in Missouri upon the reversal of Roe v. Wade," state senators Dave Schatz and Caleb Rowden said.
Georgia, Kentucky, Mississippi, and Ohio have all signed heartbeat abortion bans as well. The measures, especially the Alabama law, were crafted with the intention of sparking legal challenges that lead to relitigating Roe v. Wade with the new conservative Supreme Court majority.
However, the Missouri bill was not drafted with legal challenges in mind, lawmakers said. The measure would be enforced only if the landmark Supreme Court case were overturned.
"This is not a piece of legislation that is designed for a challenge," said Republican Missouri House speaker Elijah Haahr. "This is the type of legislation that is designed to withstand a challenge and to actually save lives in our state."
Send a tip to the news team at NR.