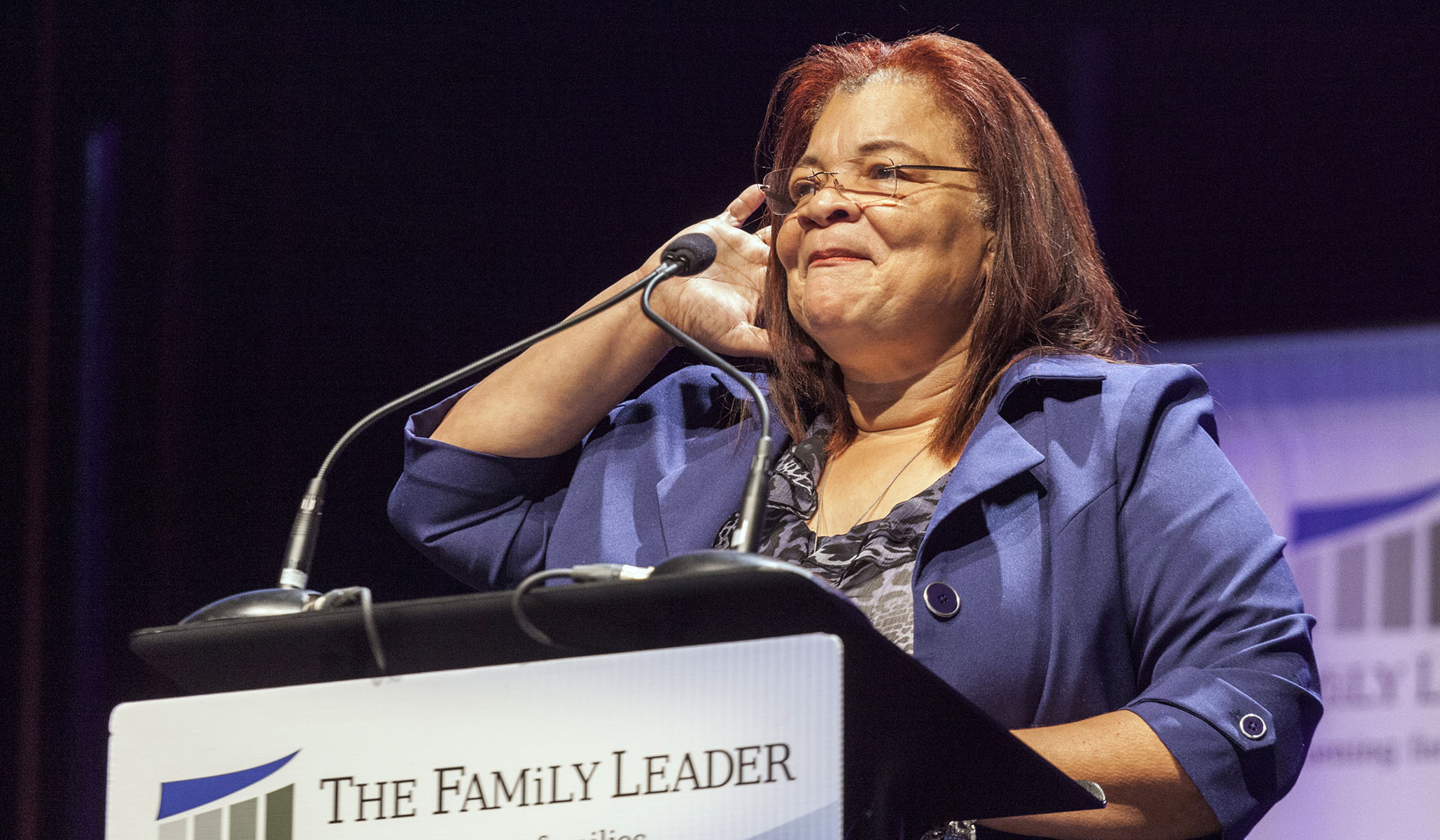 Martin Luther King, Jr.'s niece has a new message for Starbucks on how to combat racial bias.
If the coffee chain really wants to combat racism it will stop donating money to Planned Parenthood, Alveda King argued in a Tuesday op-ed published by the Washington Examiner.
The coffee-shop chain is under fire after two 23-year-old black men were arrested for "trespassing" as they sat without ordering anything and waited for their business partner at a Philadelphia-area Starbucks. Critics accused the company of racism and said white customers would not have been arrested. Starbucks subsequently issued several new policies aimed at promoting inclusivity and making people feel safe in its spaces, including a day set aside to give staff anti-bias training.
"It's time for corporations like Starbucks that claim to care about "racial-bias" to stop funding Planned Parenthood's house of horrors, which has taken precious lives away from minority communities and from society at large," King wrote.
She explained that the abortion industry targets minorities, including black women.
"I often say that abortion is the civil rights issue of our time," the director of Civil Rights for the Unborn wrote. "Abortion mills like Planned Parenthood didn't become prevalent in the lives of pregnant African-American women by happenstance. Planned Parenthood's business model was specifically engineered to target them."
The nation's largest abortion provider performed 321,384 abortions in the year that ended in September 2016, according to its annual report. About 79 percent of its surgical facilities were near minority neighborhoods in 2012, pro-life activists reported.
"Starbucks, if you're really serious about eliminating racism, you will acknowledge that black people, and indeed all human beings, are of one blood and one human race, born and unborn. Racism and abortion are crimes against humanity," King concluded.
Send a tip to the news team at NR.