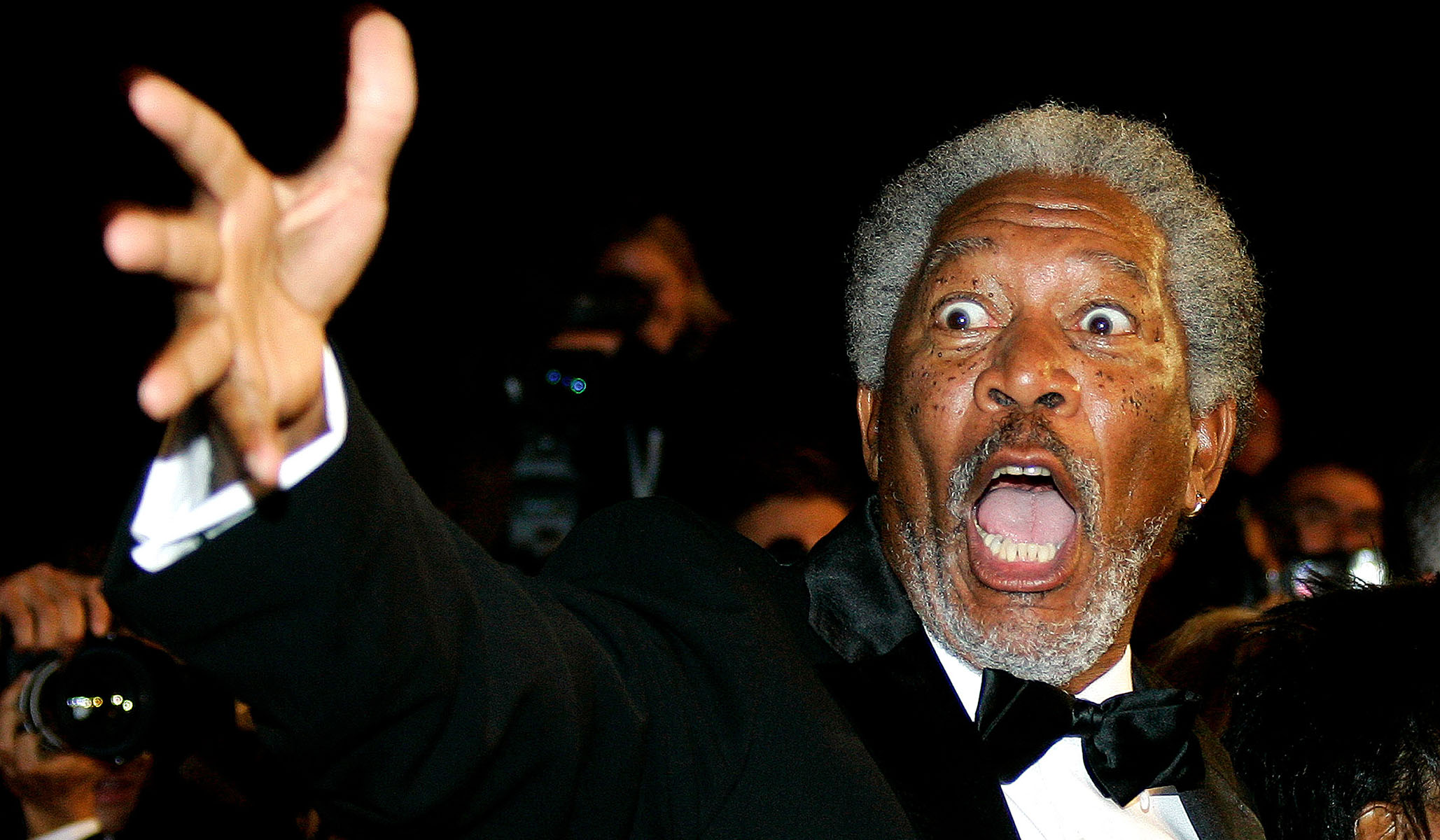 Morgan Freeman has become the latest male celebrity to be embroiled in a sexual-harassment scandal after multiple women accused him of inappropriate behavior.
A new CNN investigation uncovered eight accusers who said they were harassed by the 80-year-old actor and eight other people who said they witnessed the incidents.
One young production assistant remembers Freeman trying to lift her skirt and asking if she was wearing underwear over the course of several months in the summer of 2015, while she was working on Going in Style, in which the actor starred.
"Alan [Arkin] made a comment telling him to stop. Morgan got freaked out and didn't know what to say," the woman recalled, referring to Freeman's co-star. She said that Freeman would also touch her in ways that made her uncomfortable and make comments about her body and clothes.
Separately, three entertainment reporters said they were subjected to inappropriate comments by Freeman. Among them was the CNN story's author, who was six months pregnant at the time of Freeman's alleged harassment.
One top staffer on the set of the 2013 movie Now You See Me remembered that Freeman "did comment on our bodies….We knew that if he was coming by…not to wear any top that would show our breasts, not to wear anything that would show our bottoms, meaning not wearing clothes that [were] fitted."
Former staffers at Freeman's film production company Revelations Entertainment said it was a "toxic" work environment. One male ex-employee described Freeman's behavior as that of a "creepy uncle."
"One time I witnessed Morgan walk up to an intern and start massaging her" on her shoulder, he said. "The intern got visibly red and wiggled out of his grasp, it was awkward."
A spokesperson for Freeman did not respond to requests for comment from CNN and the Hollywood Reporter.
Update 3:40pm:
Freeman issued a statement of apology after the allegations against him were made public, saying, "Anyone who knows me or has worked with me knows I am not someone who would intentionally offend or knowingly make anyone feel uneasy.  I apologize to anyone who felt uncomfortable or disrespected — that was never my intent."
Send a tip to the news team at NR.