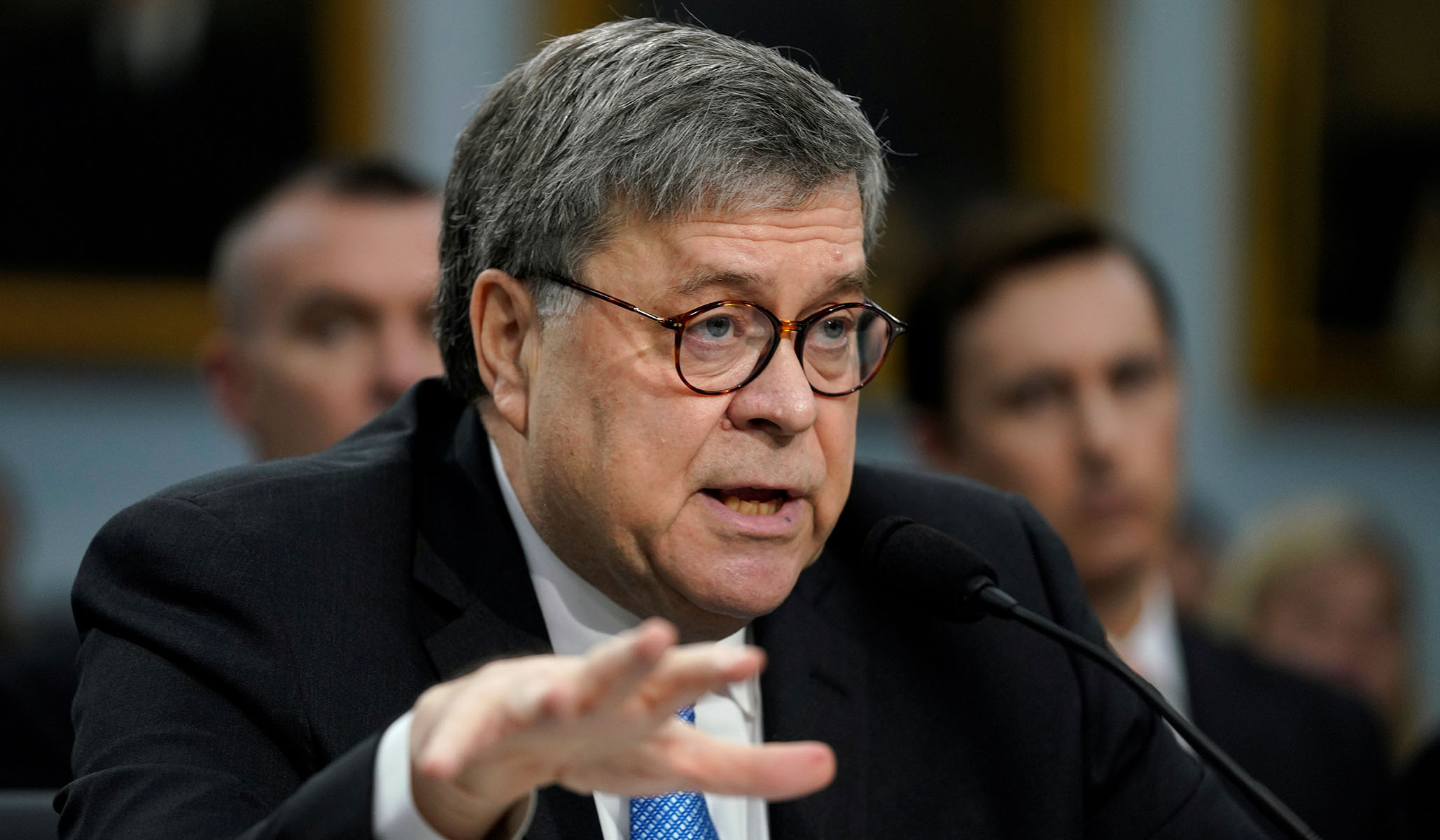 Attorney General William Barr will testify next week on Wednesday to the Senate Judiciary Committee and answer questions about special counsel Robert Mueller's final report, released last week.
Barr will appear at 10am on May 1 before the Senate committee, chaired by Republican Senator Lindsey Graham, according to a press release from the committee. He is expected to testify to the Democrat-led House Judiciary Committee the next day.
The redacted version of Mueller's report, which sent shockwaves through Washington when it was released Thursday, concluded that "the evidence was not sufficient to support criminal charges" related to the Trump campaign's contacts with Russia but left up to Congress the decision of whether to charge Trump with obstruction of justice.
Lawmakers will likely grill Barr on the origins of the probe, including the infamous "Steele Dossier," as well has his claim to Congress earlier this month that "spying did occur" on the Trump campaign.
"I am reviewing the conduct of the investigation and trying to get my arms around all the aspects of the counterintelligence investigation that was conducted during the summer of 2016," Barr told Congress earlier this month.
The attorney general has been excoriated by Democrats for handling the report in a way that they say unfairly favors the president, from his four-page summary of the 448-page report to his decision to hold a press conference before instead of after the report's release, which they said misrepresented the gravity of Mueller's findings.
During his press conference minutes prior to the rollout of the report, Barr said Trump was "frustrated and angered by a sincere belief that the investigation was undermining his presidency, propelled by his political opponents and fueled by illegal leaks" to the press.
Send a tip to the news team at NR.