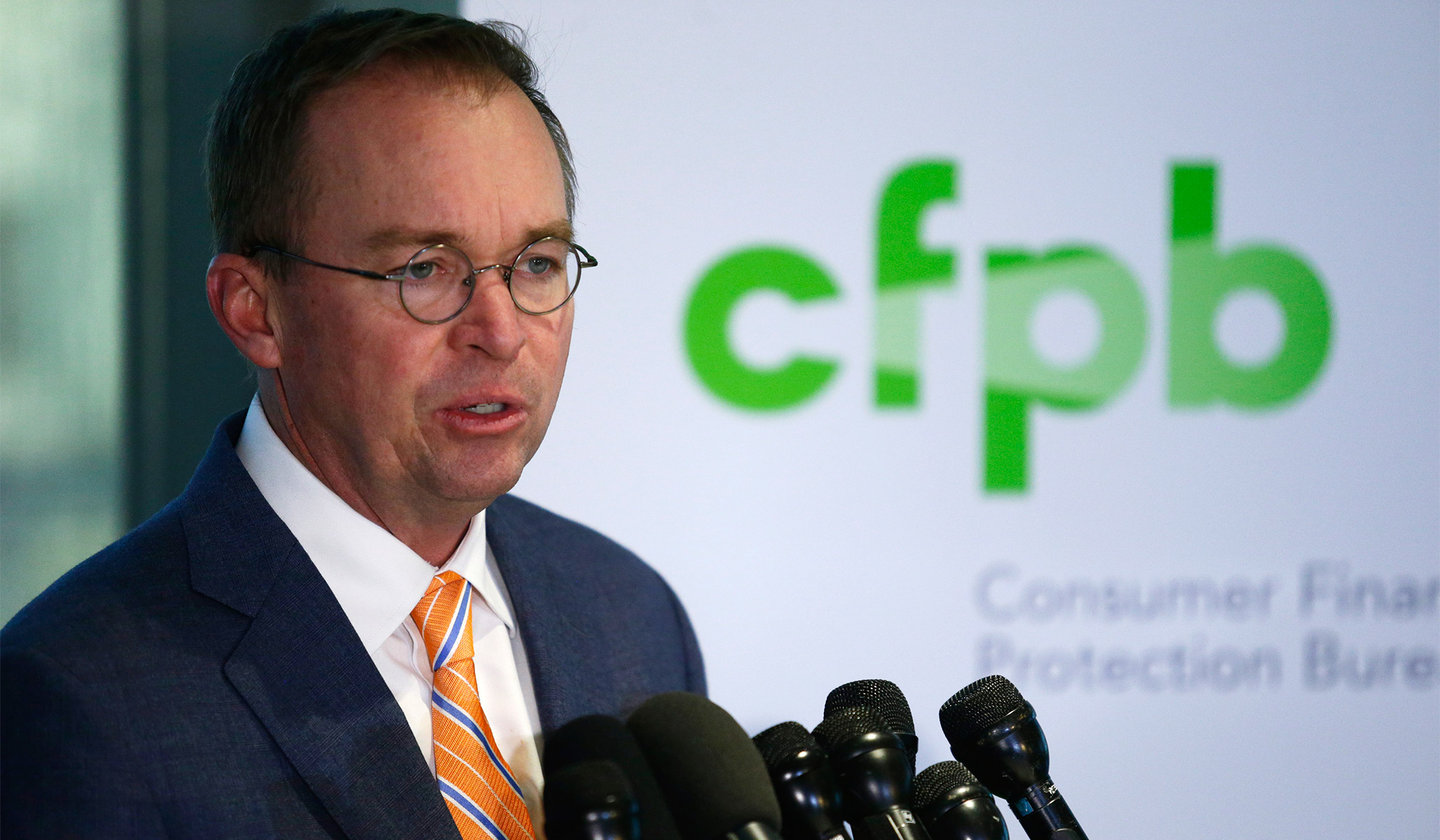 Mick Mulvaney, the acting director of the Consumer Financial Protection Bureau, called on Congress Monday to reduce the agency's influence by requiring legislative approval for all major policy changes and funding.
In his first report to Congress, Mulvaney also recommended the president be given full authority to remove the CFPB director for any reason, as current rules allow for the director's dismissal only under specific circumstances.
"The bureau is far too powerful, and with precious little oversight of its activities," Mulvaney said in a statement accompanying the 56-page report to Congress released on Monday. The largely autonomous federal agency was created in response to the most recent financial crisis in order to protect consumers from predatory lending practices and other forms of financial malfeasance.
Mulvaney, who also serves as director of the White House Office of Management and Budget, further suggested an additional inspector general's office should be created to oversee the agency.
"By structuring the bureau the way it has, Congress established an agency primed to ignore due process and abandon the rule of law in favor of bureaucratic fiat and administrative absolutism," he said.
The proposed rule changes would require legislation, making it unlikely they will be adopted in light of Democratic support for the status quo.
House Republicans passed legislation last year that would have rolled back significant portions of the Dodd-Frank Act and implemented some of the oversight reforms Mulvaney is now calling for. The House is currently considering a more moderate bill, which passed the Senate last month. That measure would loosen regulations on small- and medium-sized banks, but leave the structure of the CFPB largely intact.
Mulvaney is expected to appear before Congress next week to update lawmakers on the state of the agency.
Send a tip to the news team at NR.