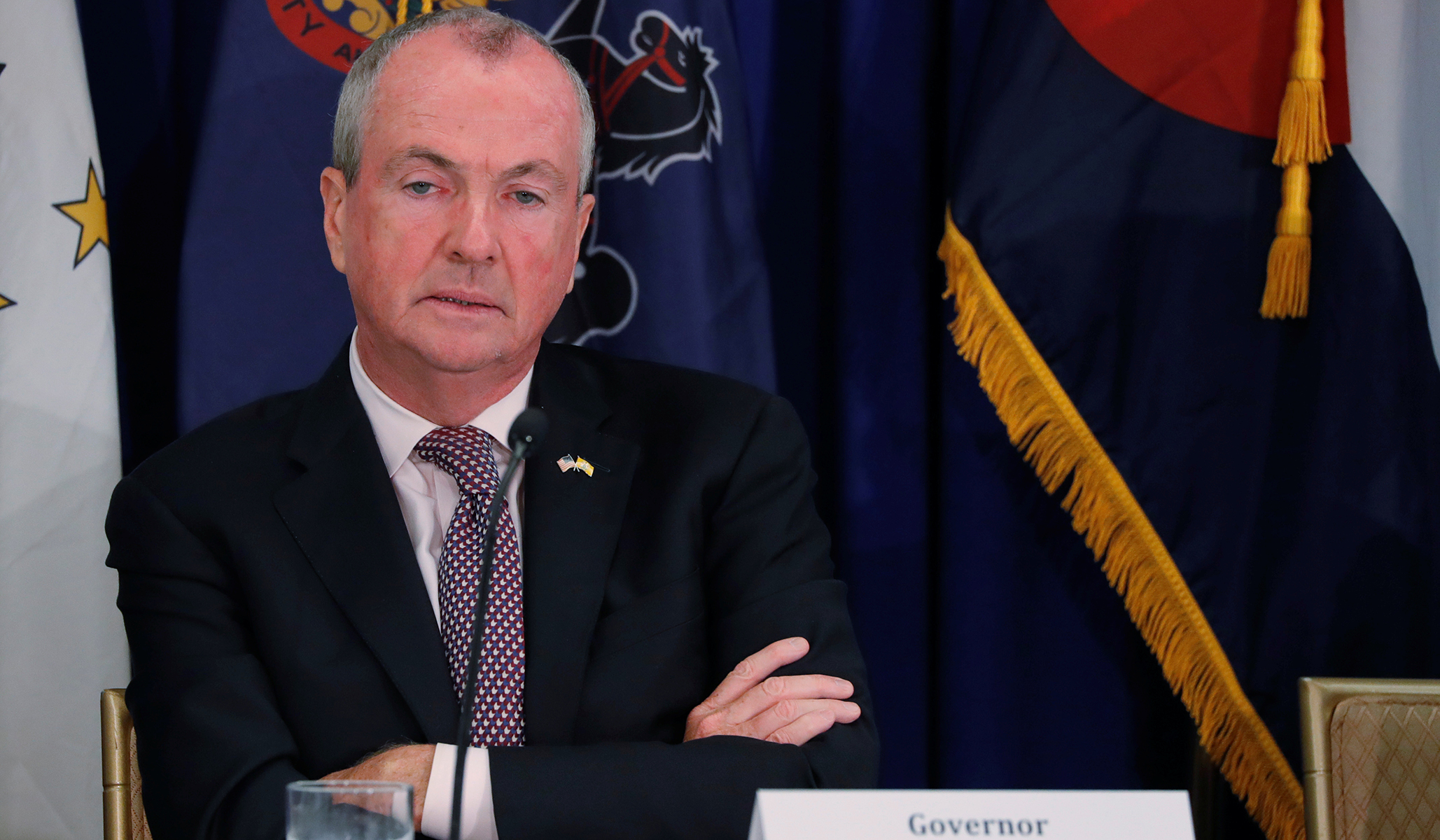 Democratic New Jersey governor Phil Murphy imposed a mask mandate for students from kindergarten through high school as well as faculty for the upcoming academic semester at a press conference Friday.
The directive follows the CDC's mask guidance reversal, which now recommends that mask-wearing continue in K-12 schools among faculty and students and that some vaccinated individuals resume the precautionary practice in areas of the country with high COVID infection rates.
"Due to the recent and rampant spread of the delta variant, the fact that no child under the age of twelve is yet eligible to be vaccinated, and the reality that too many older students and their parents remain unvaccinated, that all students, educators, and staff will be required to wear masks inside of school buildings regardless of vaccination status for the start of the 2021-2022 academic year," Murphy said at the briefing.
"This is not an announcement that gives any of us, or me personally, any pleasure," he added.
Murphy then invited a health official from the New Jersey chapter of the American Academy of Pediatrics to speak to the health risk COVID poses for children and to lend credence to the reasoning for the order.
"There are children in the hospital with COVID. Even though they are less effected it doesn't mean they are not effected…. Safe reentry is based on the best scientific evidence and expert guidance available. The most recent school guidance from both the CDC and the American Academy of Pediatrics emphasize both value of in-person face to face school for the well being of our children and the value of layered safety strategy, that includes masks, to minimize the risk of transmission, serious disease, even death due to COVID-19," she said.
The official noted that the deaths count for children in New Jersey is seven, acknowledging "that may sound small, but that means there are seven families will not see their children grow up." She urged the unvaccinated population to get their shots as soon as possible.
Because children under twelve are not eligible for the vaccine, and many adult residents are still unvaccinated, schools must adopt the CDC's updated guidance for mask-wearing, she said.
"Vaccination is highly effective particularly in preventing severe disease and death, but it is not one hundred percent fool proof," the official affirmed. She cited the delta variant's rapid transmission across the country, even by vaccinated individuals, as another justification for masks in the classroom.
"That scares me," she said referencing reports children in southern states are entering ICUs sick with the delta variant.
Send a tip to the news team at NR.