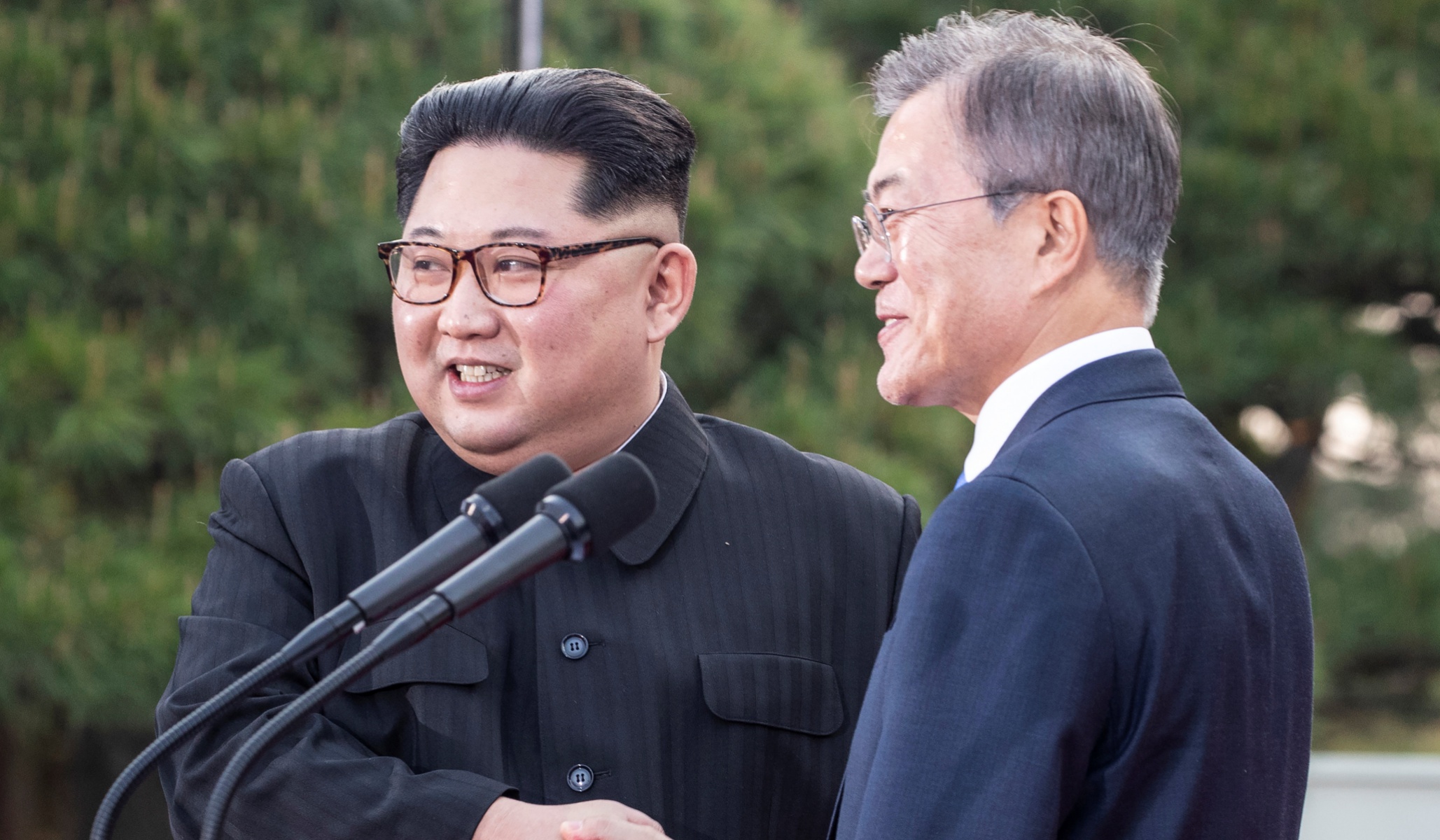 The two Koreas issued a statement Friday announcing their commitment to rid their shared peninsula of nuclear weapons but stopped short of providing any specifics regarding how that historic accomplishment will be achieved.
At the unprecedented summit meeting — the first time a North Korean president has ever crossed the demilitarized zone into the South — the delegations committed to "complete denuclearization" and vowed to pursue talks with the United States to officially end the Korean War, roughly six decades after the fighting ceased.
"South and North Korea confirmed the common goal of realizing, through complete denuclearization, a nuclear-free Korean Peninsula," read a statement signed by North Korean leader Kim Jong-un and South Korean president Moon Jae-in after their meeting at the "Peace House" in the border village of Panmujon.
Both countries will also take steps to ratchet down what were recently historically high tensions on their shared border. Beginning May 1, both countries will stop spreading propaganda over the border via loudspeakers and flying leaflets.
The summit also produced an agreed upon "peace zone," which will allow fishermen of both countries to operate in a previously disputed territory on their western maritime border.
South Korea's Moon committed to attending a meeting in Pyongyang in the fall to discuss further reducing tensions and both countries said they would push for a trilateral conference with the U.S. within the year.
President Trump celebrated the historic meeting in a Friday morning tweet, writing "Good things are happening, but only time will tell!"
That message was followed by a more enthusiastic tweet announcing the official end of the Korean War.
"KOREAN WAR TO END! The United States, and all of its GREAT people, should be very proud of what is now taking place in Korea!," he wrote.
Send a tip to the news team at NR.