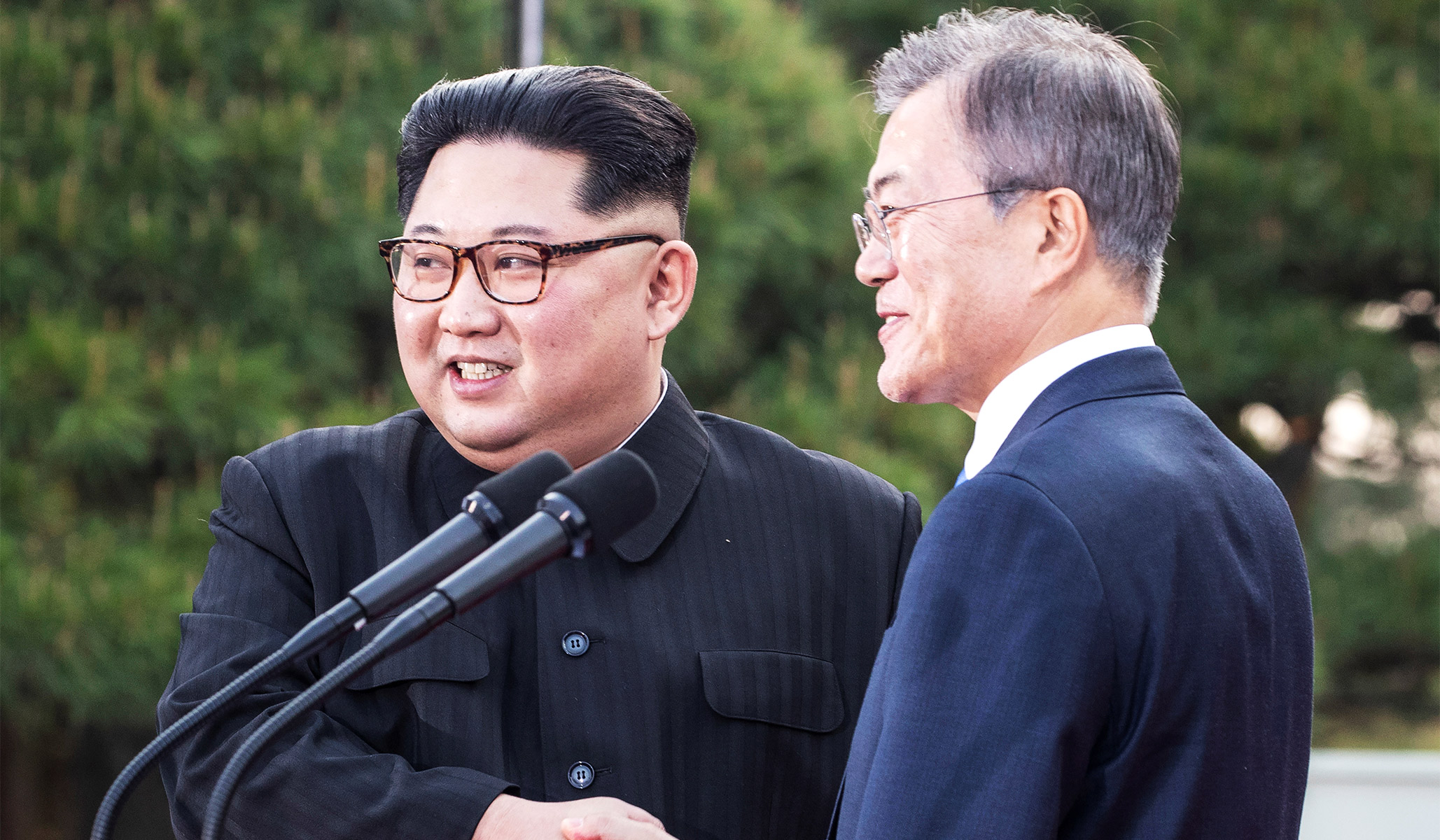 North Korea suspended ongoing talks with South Korea Wednesday in response to joint U.S.–South Korea military drills, and called into question the viability of President Trump's upcoming meeting with Kim Jong-un.
After a historic summit between Kim and South Korean president Moon Jae-in last month produced  a joint commitment to denuclearize the Korean Peninsula, the next round of high-level talks, scheduled for Wednesday afternoon, was abruptly cancelled in response to the so-called Max Thunder Drills, a two-week exercise involving more than 100 aircraft.
North Korean officials cast the military exercise, which began last week, as an unwarranted provocation that violated the two Koreas' mutual commitment to denuclearization — made in what has become known as the Panmunjom Declaration — and the spirit of renewed relations between them.
"This exercise targeting us, which is being carried out across South Korea and targeting us, is a flagrant challenge to the Panmunjom Declaration and an intentional military provocation running counter to the positive political development on the Korean Peninsula," North Korea's state-run Korean Central News Agency (KCNA) said Wednesday.
KCNA went on to suggest that the military exercise has jeopardized Trump's widely anticipated meeting with Kim, which was set to take place June 12 in Singapore:
The United States will also have to undertake careful deliberations about the fate of the planned North Korea-U.S. summit in light of this provocative military ruckus jointly conducted with the South Korean authorities. We will keep a keen eye on the future attitudes of the U.S, and South Korean authorities.
KCNA's pronouncements ran counter to previous reports indicating that Kim was aware of and did not object to South Korea's plan to carry out the previously scheduled military exercise. But their condemnation of the joint military exercise was significantly more reserved than is typical of North Korean denunciations of South Korean military activity, suggesting Pyongyang may still return to the negotiating table.
Send a tip to the news team at NR.