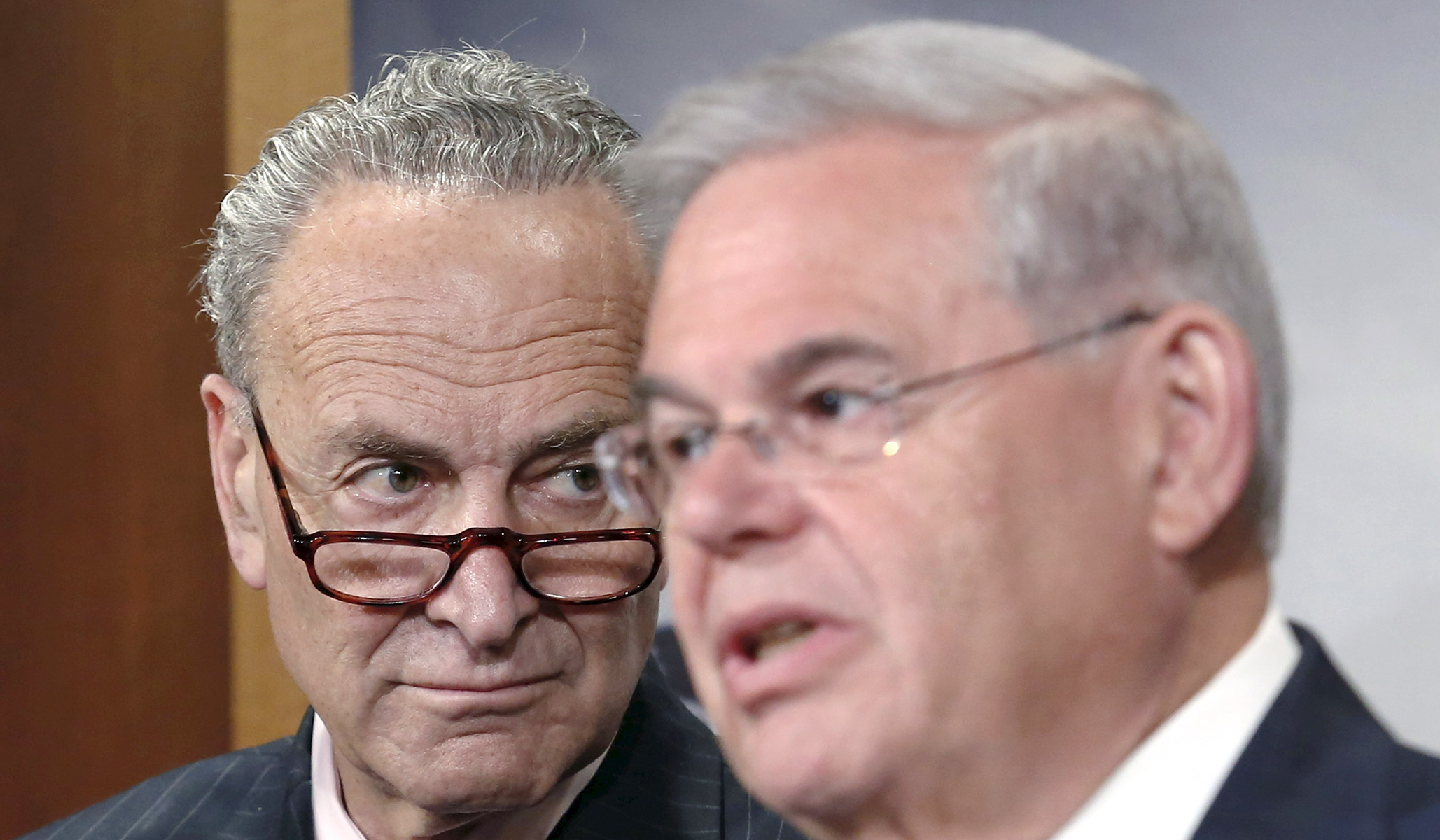 Senate Democrats have threatened to block any deal will North Korea that does not meet their list of demands.
"Any deal that explicitly or implicitly gives North Korea sanctions relief for anything other than the verifiable performance of its obligations to dismantle its nuclear and missile arsenal is a bad deal," seven prominent Democrat senators wrote Monday in a letter to President Trump.
The senators outlined five specific requirements a deal with the dictatorship must meet in order to gain their support, and promised to use congressional power to block any deal that does not meet those requirements:
The deal must include the dismantlement and removal of all nuclear, chemical, and biological weapons from North Korea.
The U.S. must ensure a "complete and verifiable denuclearization of North Korea," removing all items related to nuclear-weapons production to prevent the country from reversing course.
North Korea must end its ballistic-missile program as well.
North Korea must comply with "anywhere, anytime" inspections to ensure it is not cheating on the deal, and sanctions must be immediately restored if it does cheat.
The deal must be permanent.
"We believe that Congress therefore has an important role to play in working with the administration to support your efforts and to shape U.S. policy toward North Korea," the senators wrote. "However, we also believe that Congress must act as a check on any agreement that does not live up to these principles by imposing tougher sanctions and oversight."
The letter was signed by Minority Leader Chuck Schumer and Senators Robert Menendez, Richard J. Durbin, Mark R. Warner, Dianne Feinstein, Patrick Leahy, and Sherrod Brown.
NOW WATCH: 'Trump Says He Will Meet Kim Jong Un on June 12'

Send a tip to the news team at NR.