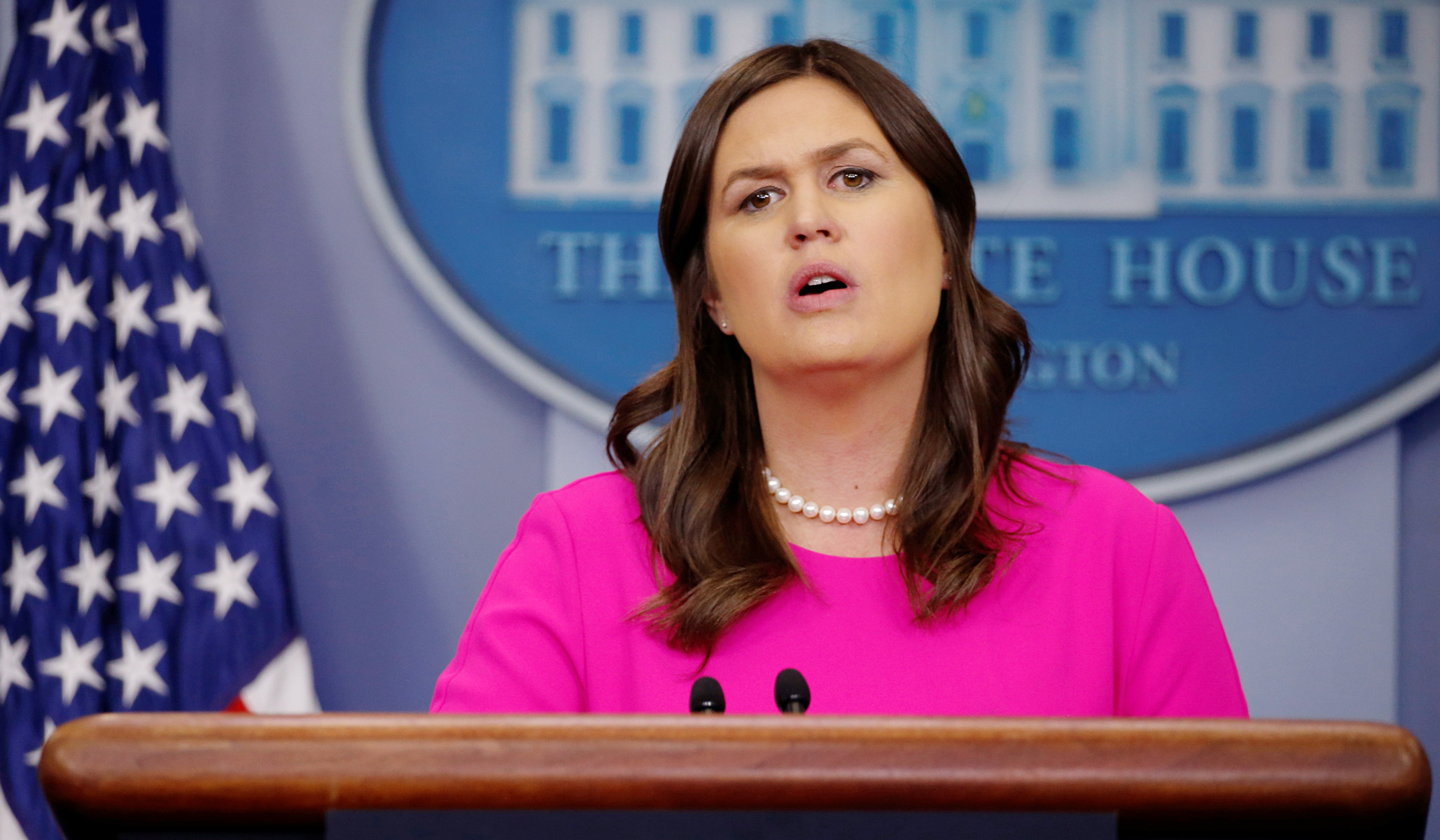 The White House said on Wednesday that it "fully expected" North Korea to threaten to scrap plans for a meeting between Supreme Leader Kim Jong-un and President Trump.
"This is something that we fully expected," White House Press Secretary Sarah Huckabee Sanders told reporters. "If they want to meet, we'll be ready, and if they don't, that's OK too….The president is very used to and ready for tough negotiations."
Sanders said the White House remains "hopeful" that the June 12 summit will still occur after Pyongyang lashed out at the U.S. on Tuesday over joint military exercises undertaken by U.S. and South Korean troops.
North Korea suddenly cancelled a planned meeting with South Korean officials to discuss the denuclearization of the Koreas this week, according to South Korean media, and threatened to cancel the highly anticipated summit with Trump, which if it occurs will be the first ever between a sitting American president and a North Korean leader.
"The United States will also have to undertake careful deliberations about the fate of the planned North Korea-U.S. summit in light of this provocative military ruckus jointly conducted with the South Korean authorities," the South Korean Yonhap News Agency quoted North Korea's state-run Korean Central News Agency as saying.
South Korean president Moon Jae-in and North Korean leader Kim Jong-un held a historic meeting last month to discuss peace in the region, which this week's meeting would have continued to address.
Even if the peace talks are cancelled, the U.S. will continue its "maximum pressure campaign" against North Korea to back off its nuclear-weapons program, the press secretary said.
NOW WATCH: 'Kim Jong-Un Just Broadsided Trump'
Send a tip to the news team at NR.