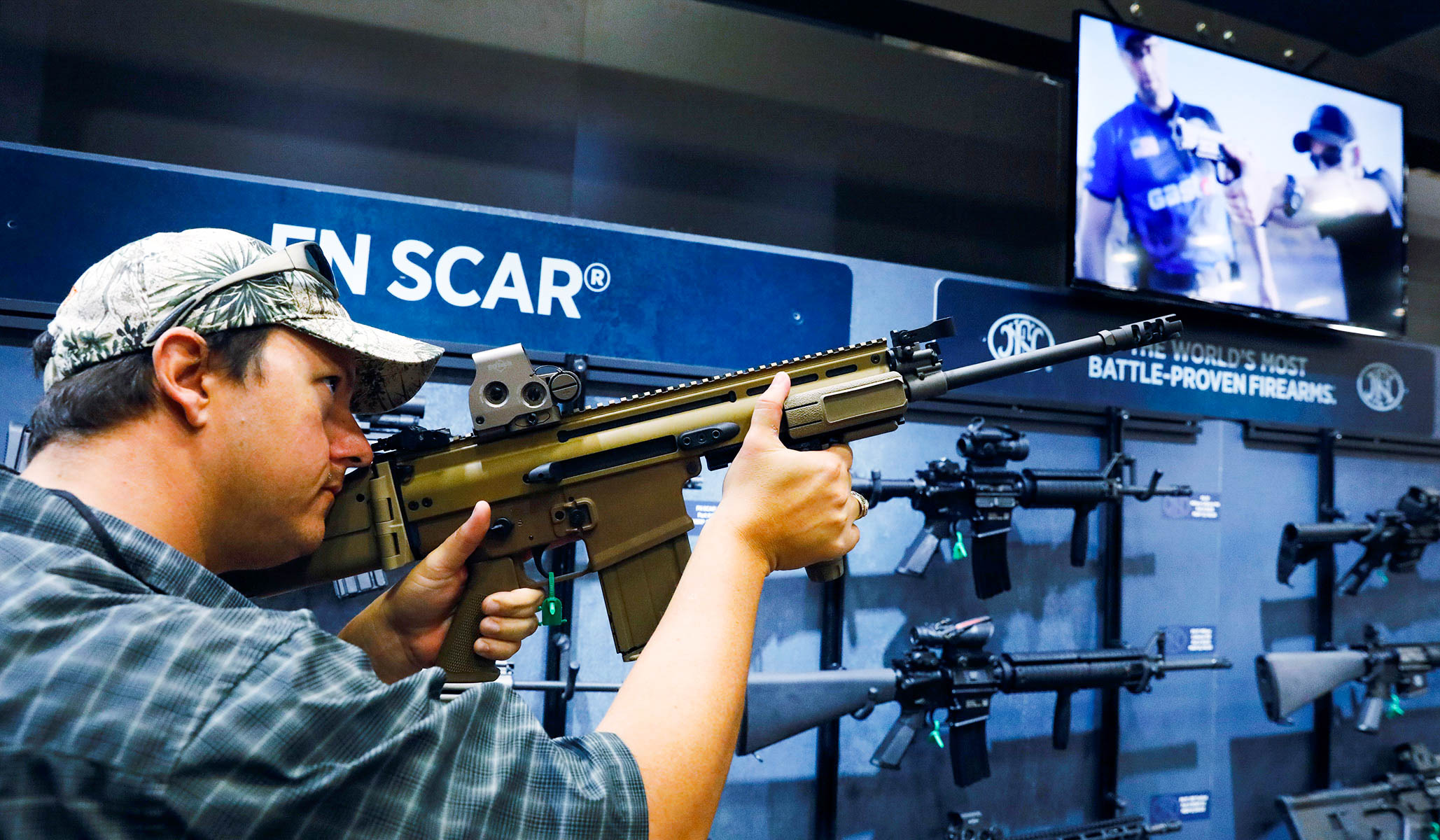 The National Rifle Association on Friday sued the state of New York for fining and coercing financial institutions until they severed their connections to the gun-rights group.
Governor Andrew Cuomo and the Department of Financial Services, the state financial regulatory agency, engaged in a "blacklisting campaign" against banks and insurance companies who did business with the NRA, infringing upon the group's constitutional right to "speak freely about gun-related issues and defend the Second Amendment," the lawsuit alleges.
The NRA presented as evidence an April letter from Maria Vullo, the DFS's superintendent, warning banks under her purview about the "reputational risk" of doing business with gun-rights groups. The state also pressured the companies behind the scenes, the group claims.
"Directed by Governor Andrew Cuomo, this campaign involves selective prosecution, backroom exhortations, and public threats with a singular goal—to deprive the NRA and its constituents of their First Amendment right to speak freely about gun-related issues and defend the Second Amendment," the complaint states.
"Simply put, Defendants made it clear to banks and insurers that it is bad business in New York to do business with the NRA."
Insurance companies Lockton and Chubb cut the NRA loose after New York imposed $7 million and $1.3 million fines on them, respectively, for insuring the NRA's Carry Guard program, the NRA says.
The DFS said it fined Chubb for "unlawfully providing liability insurance to gun owners for acts of intentional wrongdoing."
The "viewpoint-based discrimination campaign" convinced the financial institutions to accept deals with the regulatory agency that require them to terminate business with the NRA in New York and elsewhere, the NRA said, costing the gun-rights group tens of millions of dollars.
"The orders prohibit lawful commercial speech for no reason other than that it carries the NRA brand," the suit says.
The fines were the "culmination of years of political activism by Cuomo against the NRA and gun rights organizations," one lawyer for the gun-rights group stated.
Governor Cuomo called the suit "frivolous," and "a futile and desperate attempt to advance its dangerous agenda to sell more guns."
The lawsuit was filed in the U.S. District Court for the Northern District of New York.
Send a tip to the news team at NR.