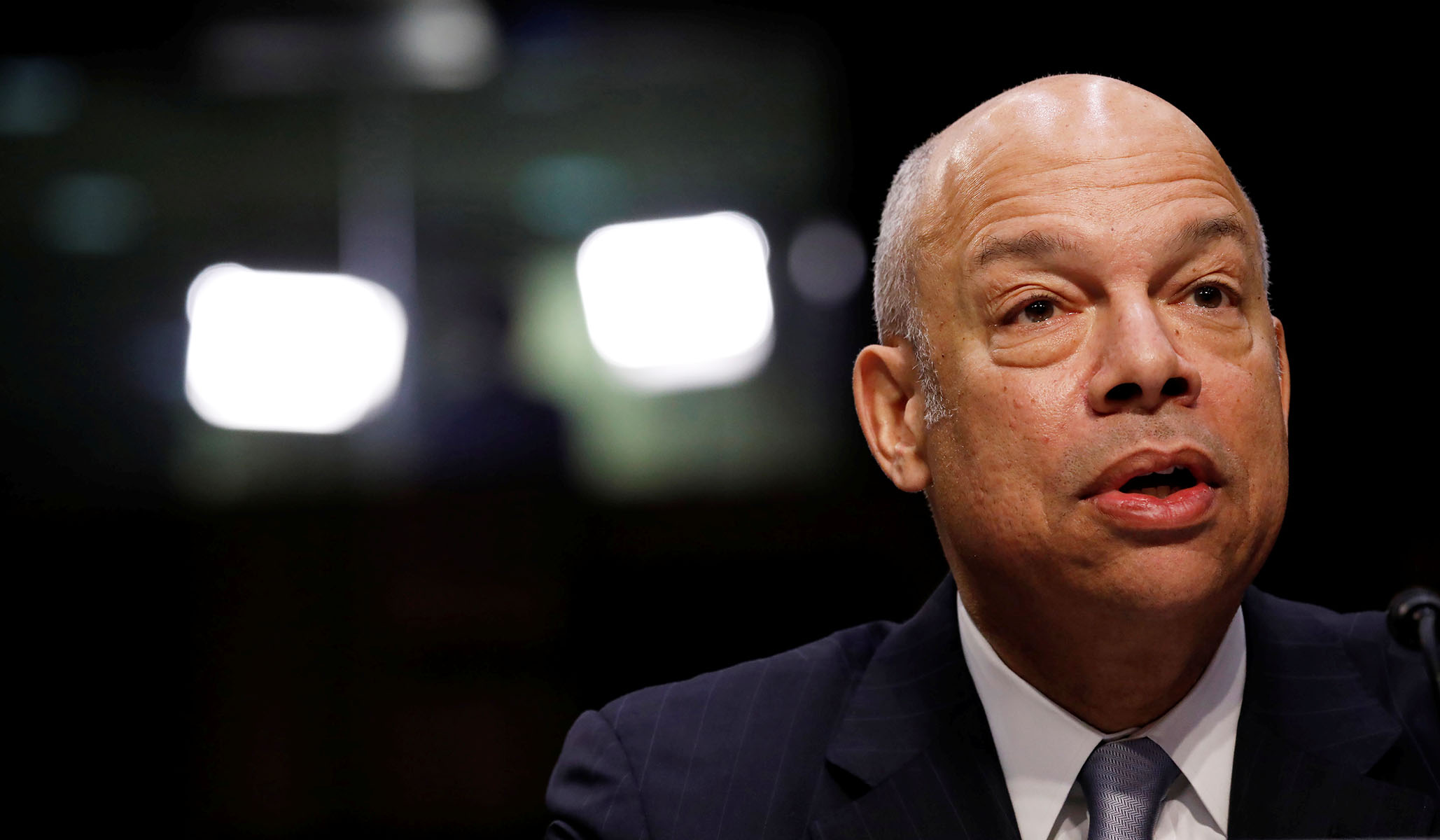 Former Department of Homeland Security secretary Jeh Johnson on Thursday echoed the Trump administration's language to describe the influx of immigrants at the southern border, calling it a "crisis."
"By any measure, 4,000 arrests in a day, 100,000 in a month ― that's the population of the city of Albany, N.Y.  ― that suddenly shows up on our southern border in one month is a crisis," Johnson said on Fox News. "It's a crisis because it overwhelms our Border Patrol and our immigration officials' ability to deal with it, and it's a crisis because you have to absorb that population somehow into southern border towns."
Johnson, who led DHS for the last three years of the Obama administration, said he had guided U.S. border authorities through a similar but smaller migrant crisis in 2014, by promoting the message that the journey to the border is dangerous, seeking the Mexican authorities' cooperation in stemming the flow of migrants, and expanding U.S. detention capabilities for family units, the last of which was controversial.
"I know what a thousand a day looks like," Johnson said. "I cannot begin to imagine what 4,000 a day looks like. It must overwhelm the system."
The former secretary's remarks came amid President Trump's purge of DHS leadership this week, which Trump has said is designed to move the department in a "tougher direction." Secretary of Homeland Security Kirstjen Nielsen was forced out over the weekend, and the acting director of U.S. Immigration and Customs Enforcement, Ron Vitiello, resigned Wednesday after Trump pulled his nomination to lead the agency on a permanent basis last week.
The crisis "emanates" from Central America, which is "the most violent region of our world right now," Johnson said. "We have got make the long-term investment in addressing the poverty and violence in those nations. It can be done. A lot of people don't want to hear that. They want quick, easy answers. They want some legal lever to pull."
"I think we have to get away from Democrat vs. Republican, crisis vs. no crisis," he concluded, saying the answer is "inevitably is bipartisan" and "requires a change in law."
Apprehensions at the southern border spiked in March as a record number of families were intercepted crossing into the country. A total of 92,607 individuals were apprehended at ports of entry last month.
Send a tip to the news team at NR.