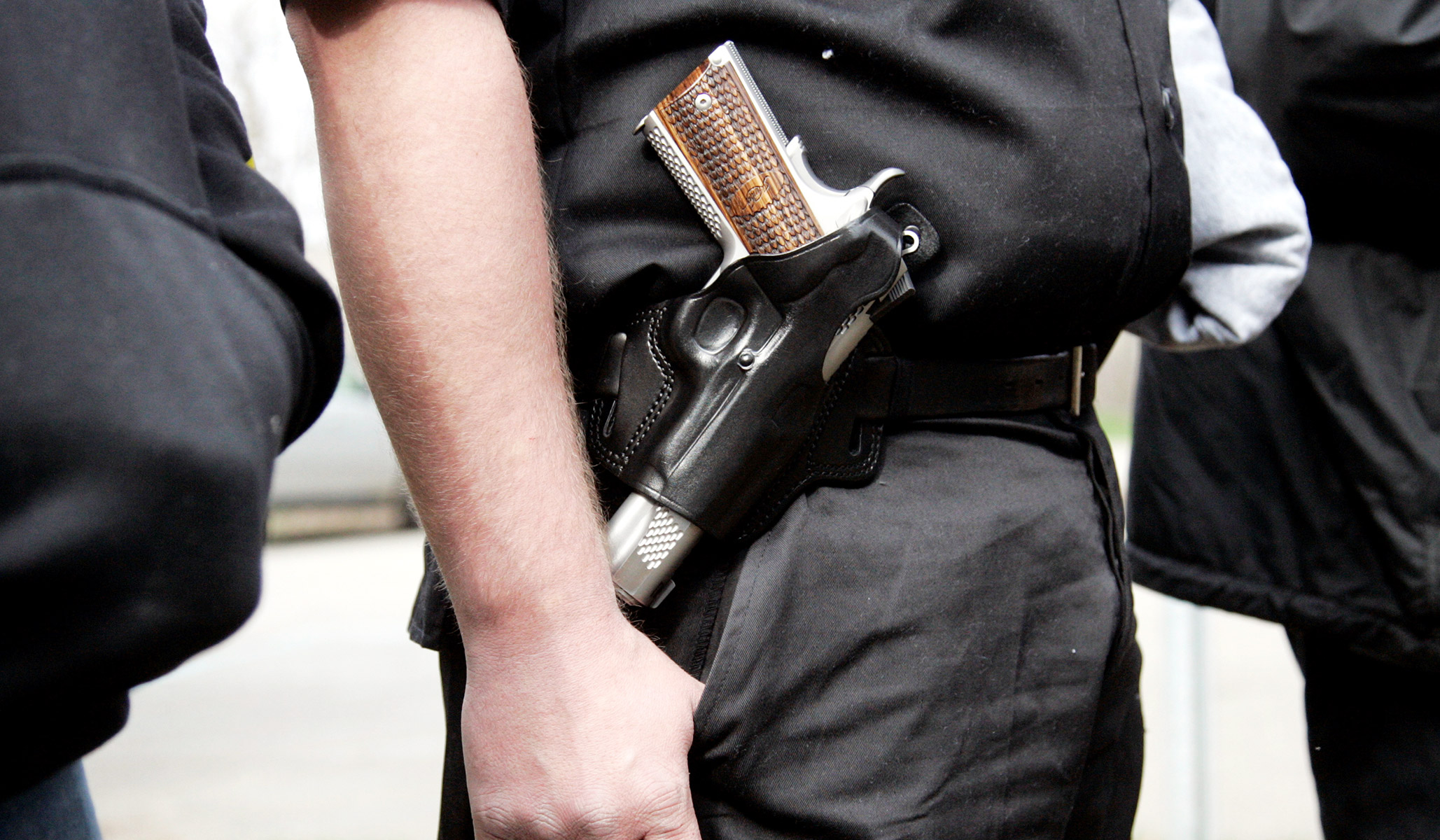 The San Francisco-based Ninth Circuit Court of Appeals ruled Tuesday that the Second Amendment guarantees Americans' right to carry a gun for self-defense in public, overturning a Hawaii licensing rule that limited gun possession to the home.
The ruling, which comes one year after the Supreme Court declined to rule on the issue, overturns a Hawaii court of appeals ruling that held officials did not violate a plaintiff's Second Amendment rights by prohibiting him from carrying outside of his home.
"We do not take lightly the problem of gun violence," Judge Diarmuid O'Scannlain wrote in Tuesday's ruling for the two-judge majority. "But, for better or for worse, the Second Amendment does protect a right to carry a firearm in public for self-defense."
The plaintiff, George Young, sued after a state official "twice [denied] him a permit to carry a gun outside," Reuters reported Tuesday.
The decision does not affect previous court rulings that the Second Amendment does not guarantee a citizen's right to carry a concealed weapon in public. It comes exactly one week after the Ninth Circuit upheld a lower court's ruling that California's high-capacity-magazine ban was unconstitutional.
NOW WATCH: 'Appeals Court Affirms Open Carry'
Send a tip to the news team at NR.