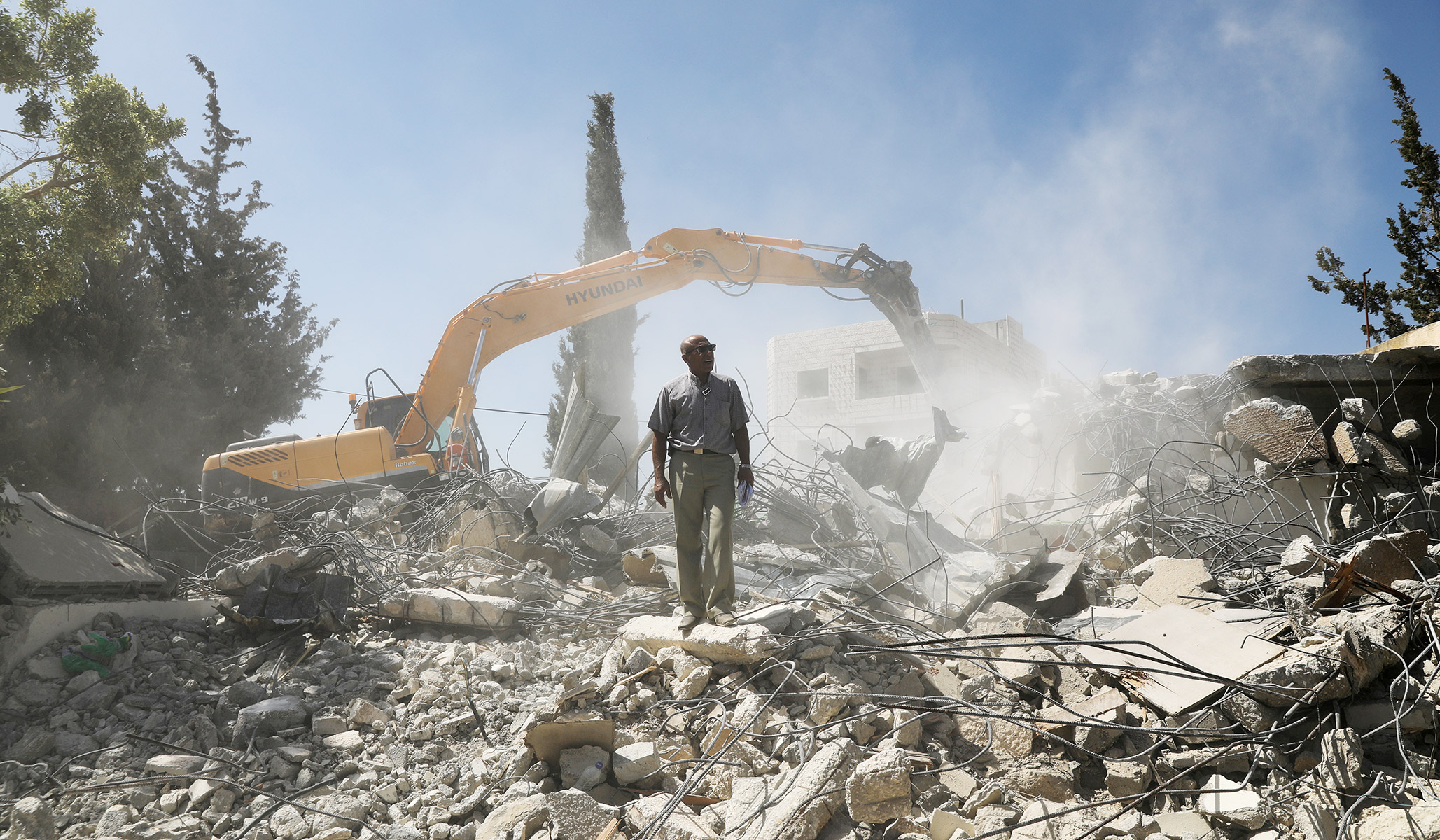 Two Palestinian families on Thursday destroyed their homes rather than see Israelis move in, they said, following a long legal battle over the land the houses were built on.
Jihad Shawamreh, 50, said he spent 30,000 shekels ($8,200) to destroy the home he, his ex-wife, and his six children and other relatives lived in for almost 20 years, according to Reuters.
"I built (my house) with my own hands. It is where I brought up my children. This is where they grew up," Shawamreh said. "We took down the houses for fear of seeing settlers move in, and having to see them inside the house."
Shawamreh, a taxi driver, lived with his family in Beit Hanina, which lies on the outskirts of Jerusalem in territory hotly contested by Israelis and Palestinians.
Israel's Supreme Court decided in January that the land the houses were built on has been rightfully belonged to Israelis since 1974.
Shawamreh said Israeli settlers offered him money not to destroy his home, but he turned them down. The Israel Land Fund told Reuters that the land has been sold from Israelis to other Israelis.
Israel claims the entirety of Jerusalem as its capital while Palestinians hope to have East Jerusalem as the capital of a future state.
Send a tip to the news team at NR.