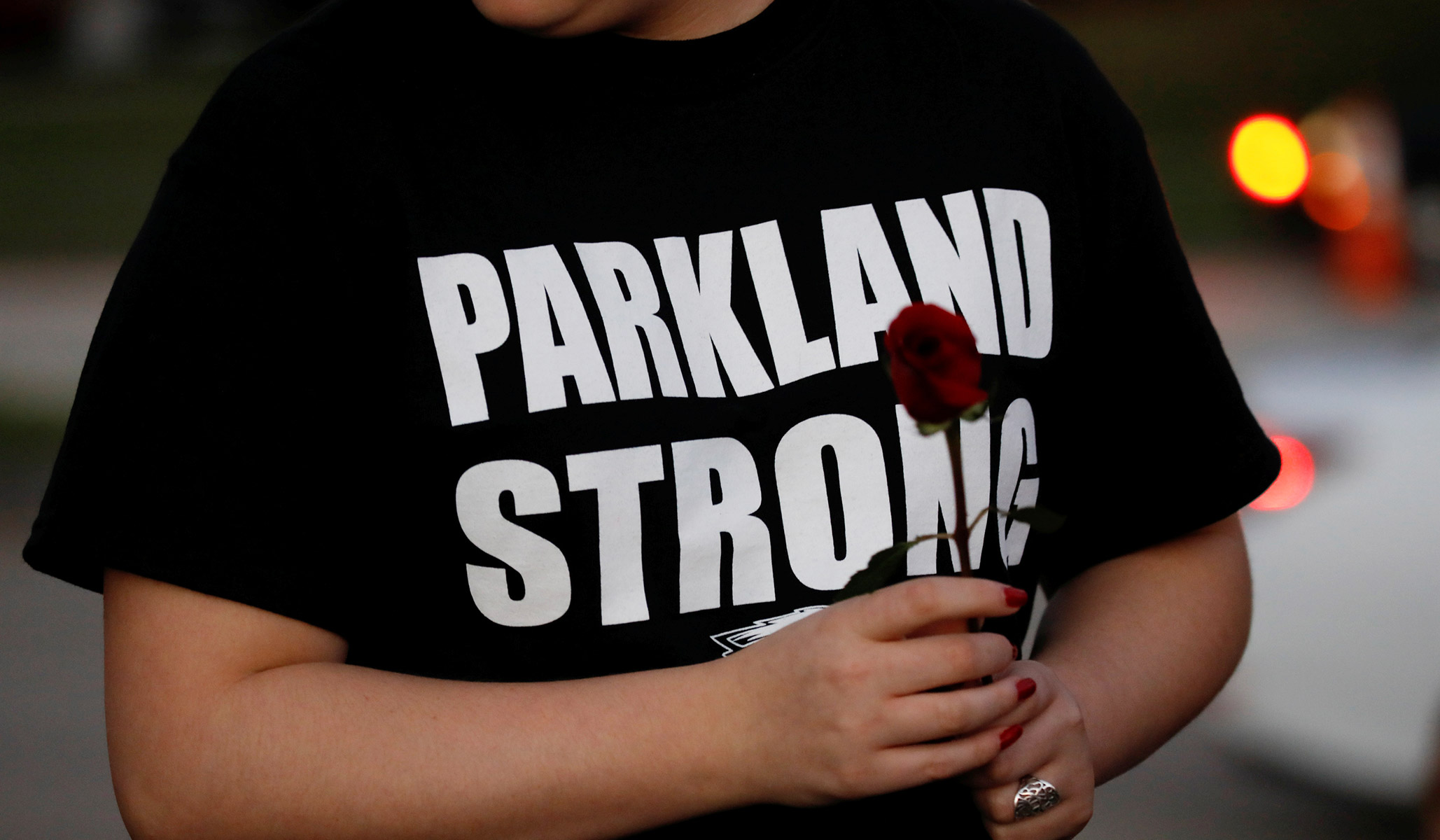 Two Marjory Stoneman Douglas High School security guards have been fired due to their alleged inaction during the Valentine's Day mass shooting at the Parkland, Fla. school that claimed 17 lives.
Broward County School Board superintendent Robert Runcie removed school security guards David Taylor and Andrew Medina from a school-district reassignment list after the Board voted to fire them Tuesday.
Medina, who was not licensed to carry a firearm on school property, admitted in interviews with law enforcement that he saw 19-year-old Nikolas Cruz entering the school but did not confront him or initiate the school's lockdown protocol. Instead, he radioed a fellow security guard, who hid in a school closet for the entirety of the shooting.
"We had a meeting about him last year, and we said, 'If there's gonna be anybody who's gonna come to this school and shoot this school up, it's gonna be that kid,'" Medina told investigators shortly after the shooting in a videotaped interview that was made public by prosecutors last week.
Medina later backtracked, saying that Cruz was too far away when entering the building to be identified.
Following the shooting, Medina was transferred out of the high school after an investigation found that multiple students had made sexual-harassment claims against him. One of the alleged harassment victims was Meadow Pollack, who died in the shooting.
Medina was initially suspended for three days over the incident despite the disciplinary panel's recommendation that he be fired. The complaints were made after Medina asked one female student out on a date and commented on another's appearance, according to records obtained by the Florida Sun Sentinel.
"If I knew at the time, he would have been fired right away. It's very unacceptable that the school board allowed this pervert to say stuff to my sister and other girls," Hunter Pollack, Meadow's 20-year-old brother, told CBS Miami. "I think it's politically incorrect that they didn't fire him because if they did, maybe they would have had someone competent to stop [Cruz] from getting on the campus."
Send a tip to the news team at NR.