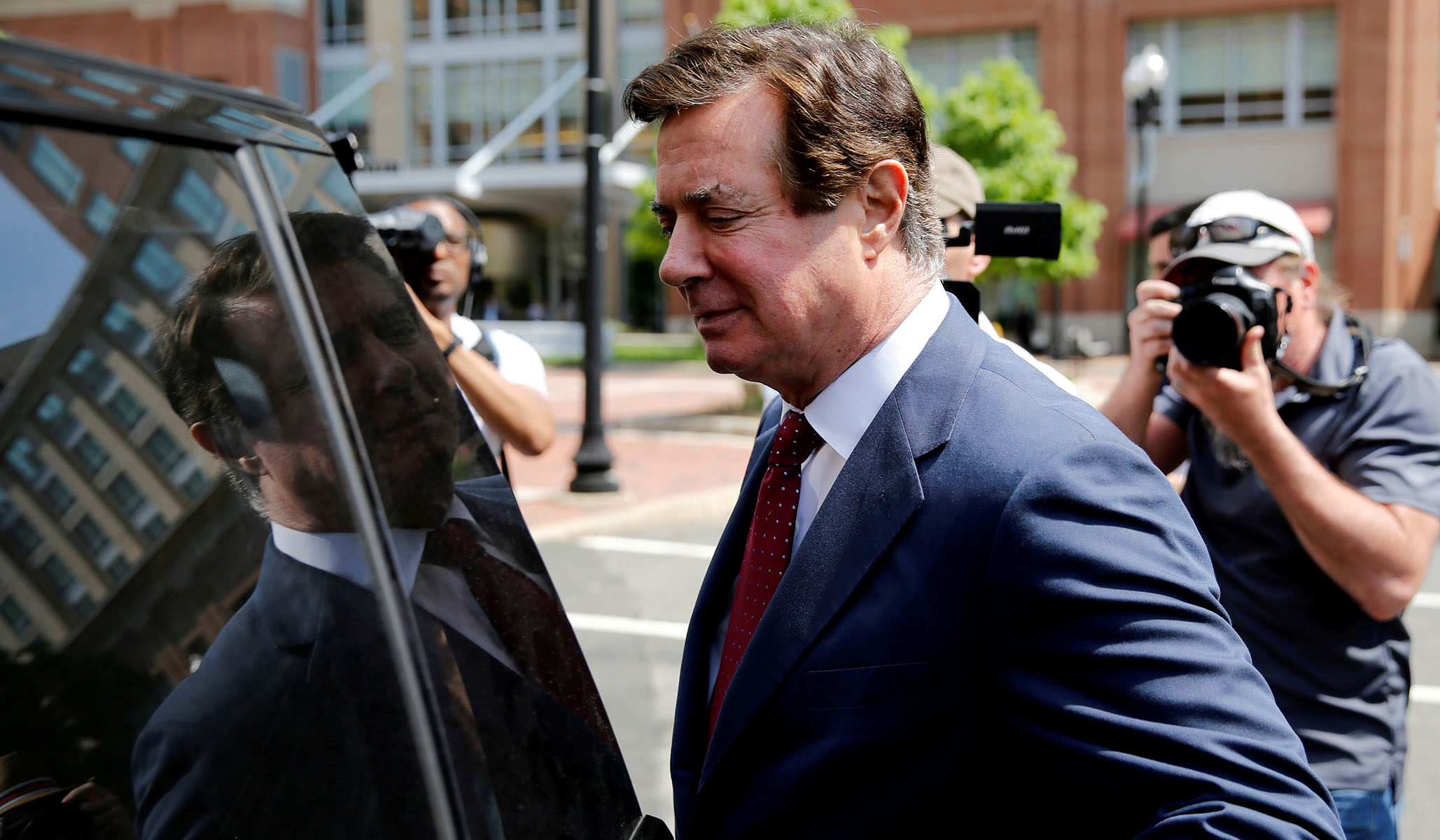 Former Trump campaign chairman Paul Manafort was found guilty on Tuesday afternoon on eight counts of financial crimes, while Judge T. S. Ellis declared a mistrial on ten other counts for which the jury was unable to reach a verdict.
Manafort was found guilty on five counts of tax fraud, one count of hiding foreign bank accounts, and two counts of bank fraud. Each count carries with it a maximum sentence of 30 years in prison, meaning he now faces up to 240 years behind bars.
Manafort has also been charged by Mueller with seven counts of obstruction of justice, failure to register as a foreign agent, and conspiracy to launder money. The trial on those charges is expected to start next month.
During the trial, prosecutors alleged Manafort misled a number of banks regarding his financial well-being in order to secure $20 million in loans after his lobbying business, which primarily contracted with Ukrainian political figures and parties, fell on hard times.
One of the banks in question, Federal Savings Bank, extended a loan to Manafort while one of its executives was seeking a position in the Trump administration, according to prosecutors.
"Mr. Manafort lied to keep more money when he had it, and he lied to get more money when he didn't," prosecutor Greg Andres told jurors during closing arguments. "This is a case about lies."
The 69-year-old political operative has remained in jail since June, when a judge revoked his bail due to allegations of witness tampering.
NOW WATCH: "Manafort Guilty Of Tax And Bank Fraud"
Send a tip to the news team at NR.