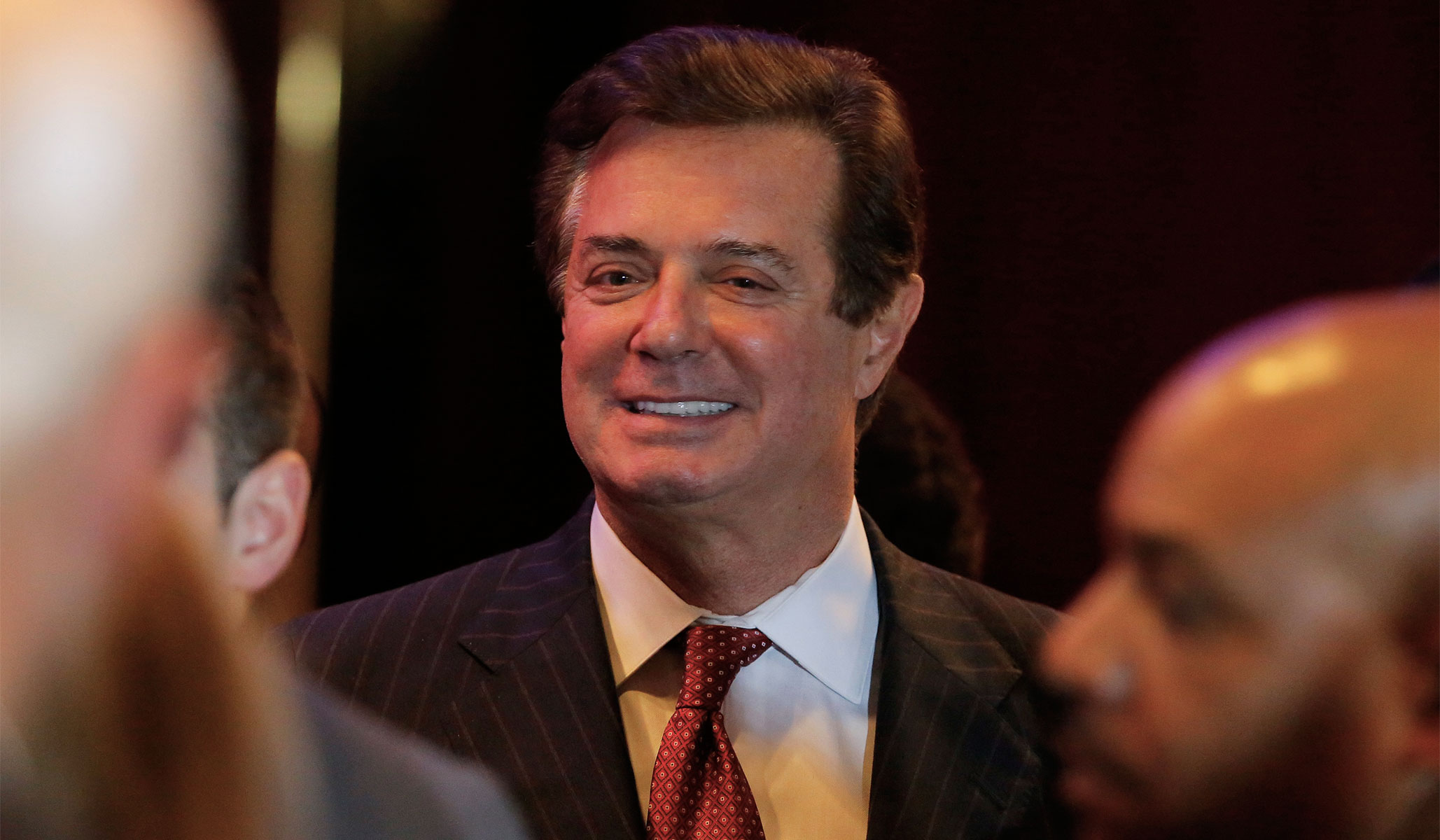 A judge has sent former Trump campaign chairman Paul Manafort to jail, where he will await two different trials for a slew of financial crimes.
Manafort had previously been on house arrest in Virginia, but Judge Amy Berman Jackson on Friday revoked his $10 million bail, calling him a "danger to the community" and citing new charges of witness tampering and conspiracy to obstruct justice.
"This is not middle school," Jackson said, explaining why she chose to revoke bail. "I can't take his cell phone."
Prosecutors said Manafort and an associate had contacted two witnesses and tried to convince them to falsely testify that Manafort never led a multi-million-dollar campaign to lobby in Washington for the now-deposed Ukrainian president Viktor F. Yanukovych, an ally 0f the Kremlin.
"The danger is that Mr. Manafort will continue to commit crimes," prosecutor Greg Andres said.
Manafort is one of the casualties of Special Counsel Robert Mueller's Russia investigation, which has been probing ties between the Trump campaign and Russia for over a year. The charges against him are not directly related to the Trump campaign, but prosecutors have devoted special scrutiny to his contacts with Russians and Ukrainians. He resigned from the campaign after about five months when those contacts came to light in August, 2016.
Manafort now faces federal criminal indictments in Washington, D.C. and Virginia, on charges including money laundering, tax evasion, and bank fraud. His D.C. trial is scheduled to begin in September, and his Virginia trial in July. He has pled not guilty to all of the charges. If convicted, he could be jailed for life.
Send a tip to the news team at NR.