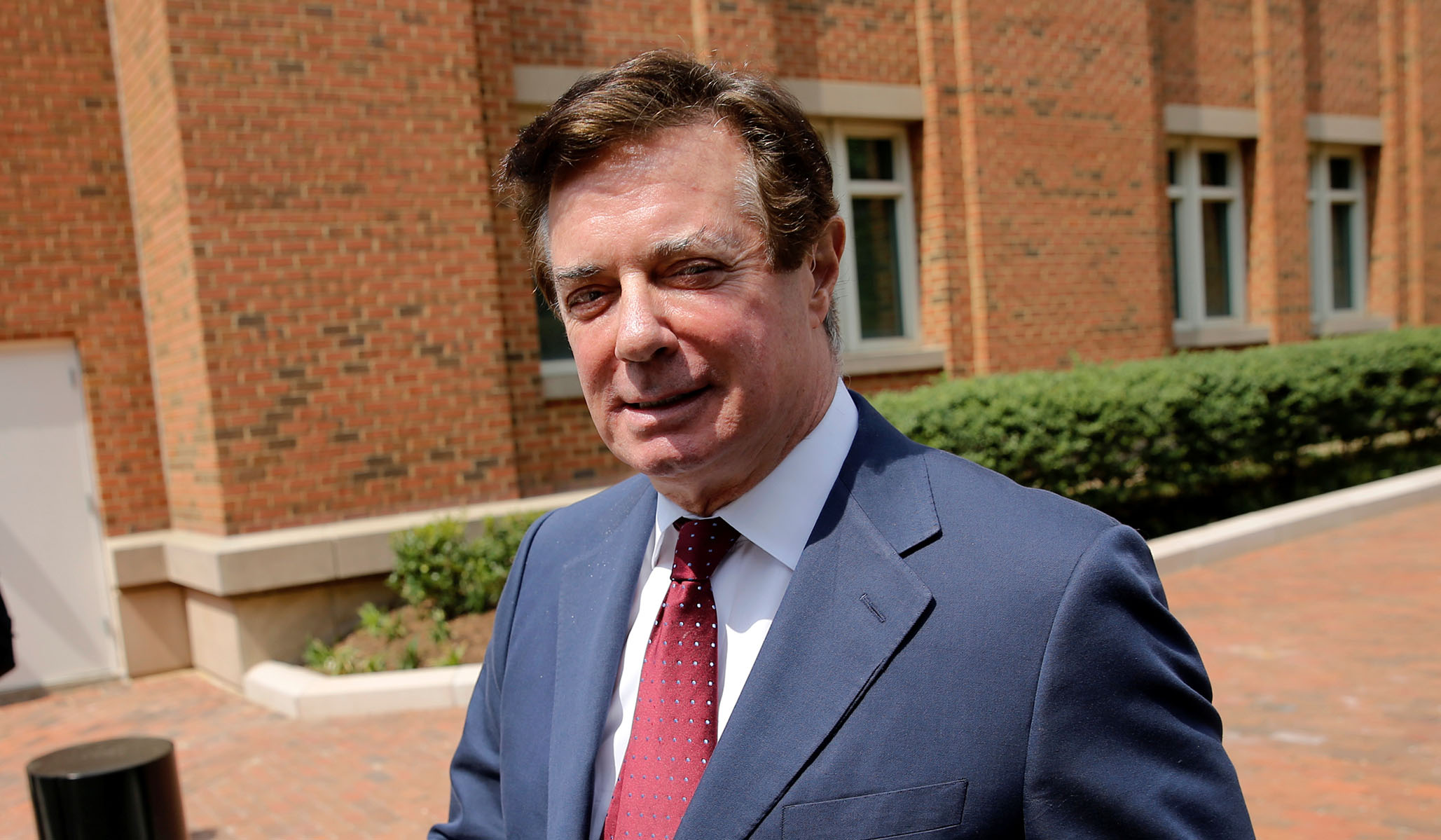 Former Trump campaign chairman Paul Manafort passed campaign polling data to Konstantin Kilimnik, a former business associate of his who has ties to Russian intelligence, prosecutors alleged in a court filing unsealed on Tuesday.
Prosecutors withdrew from a cooperation agreement with Manafort in November after accusing him of lying repeatedly. The subject of those lies had remained confidential and was only made public Tuesday due to an error by Manafort's defense attorneys that exposed text in the court filing they intended to redact.
The court filing also revealed that Manafort and Kiliminik, who had worked together for years to advance Russian interests in Ukraine prior to Trump's candidacy, "may have discussed a Ukraine peace plan on more than one occasion."
In a previous court filing released in April, special counsel Robert Mueller, who is investigating whether anyone in the Trump campaign aided the Kremlin's attempts to interfere in the election, wrote that Kilimnik "has ties to a Russian intelligence service" and maintained those ties during 2016. Kilimnik, a 47-year-old former Russian-military interpreter, ran the Ukrainian arm of Manafort's lobbying operation from an office in Kiev for almost ten years.
Manafort's defense attorneys argue in the filing that he did not intentionally mislead investigators about his contacts with Kilimnik but rather was initially unable to recall his interactions with his longtime business associate.
"It is not surprising at all that Mr. Manafort was unable to recall specific details prior to having his recollection refreshed," Manafort's attorneys wrote.
The new court filing was released one month after Judge Amy Berman Jackson agreed in federal court in Washington, D.C. to delay sentencing Manafort on two conspiracy charges related to his lying to investigators until prosecutors provided further information about the extent of his cooperation and the subject of his lies. A federal judge in Virginia has also yet to sentence Manafort on eight felony charges related to his financial dealings.
Editor's Note: This piece has been updated since its initial posting.
Send a tip to the news team at NR.