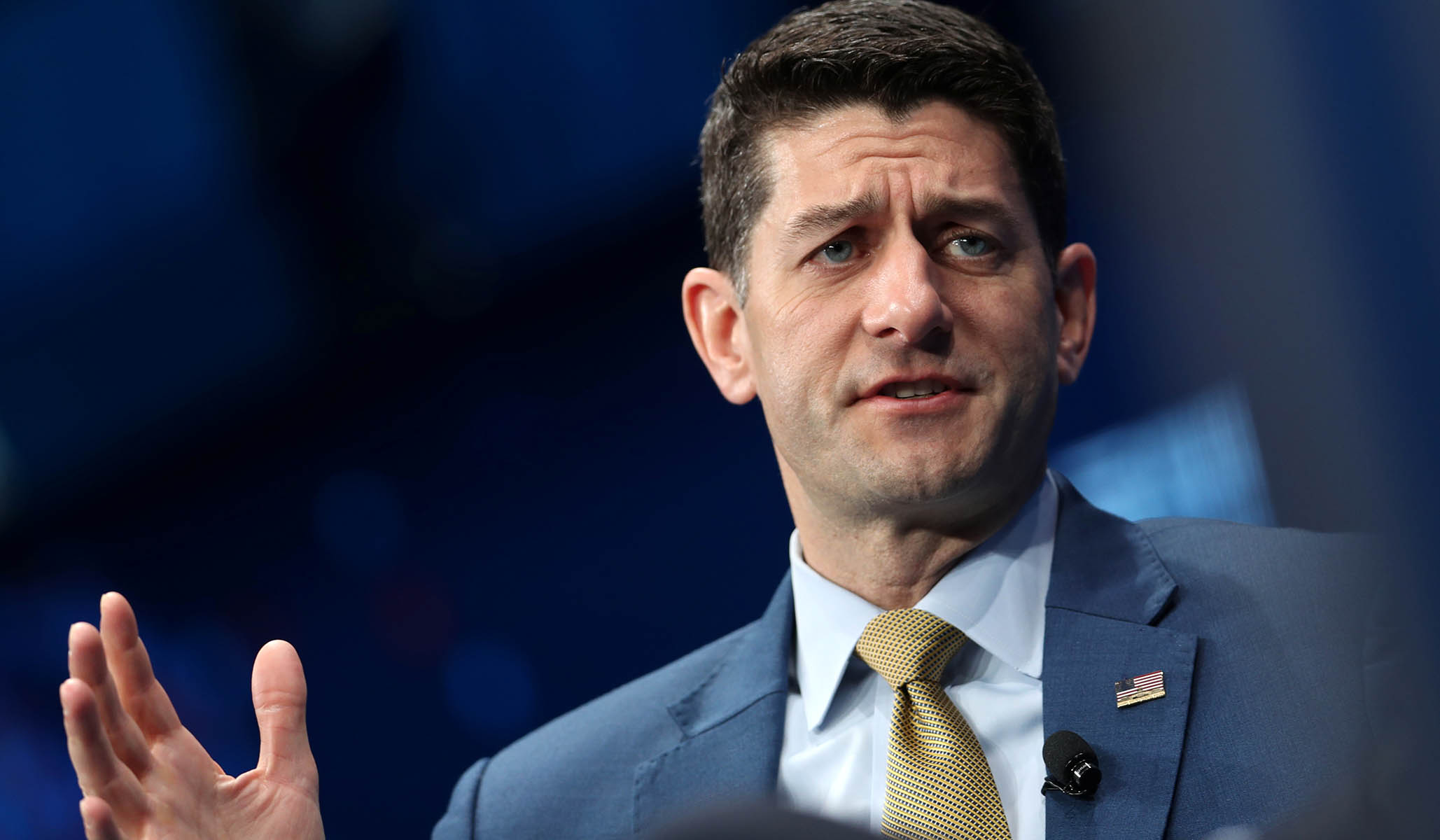 House speaker Paul Ryan undercut President Trump's "Spygate" accusation Wednesday, saying he's seen "no evidence" to support the notion that the FBI spied on the Trump campaign for political purposes.
Ryan endorsed what he referred to as Representative Trey Gowdy's (R., S.C.) "initial assessment" of the situation, in which the South Carolina lawmaker defended the FBI's use of an informant to obtain information about contacts between Trump campaign associates and Russian officials.
"I think Chairman Gowdy's initial assessment is accurate," Ryan told reporters on Capitol Hill. "I have seen no evidence to the contrary of the initial assessment Chairman Gowdy has made."
Ryan and Gowdy were among a select group of lawmakers who were briefed by senior intelligence officials on the FBI's efforts to obtain information related to contacts Russian officials had with Trump campaign aide George Papadopoulos as well as two other senior campaign officials. Citing information he learned in that classified briefing, Gowdy vigorously defended the FBI's decision to deploy an informant.
"When the FBI comes into contact with information about what a foreign government may be doing in our election cycle, I think they have an obligation to run it out," Gowdy told CBS This Morning last week. "Based on what I have seen, I don't know what the FBI could have done or should have done other than run out a lead that someone loosely connected with the campaign was making assertions about Russia. I would think you would want the FBI to find out whether there was any validity to what those people were saying."
Gowdy's comments stand in contrast to Trump's insistence that the FBI "spied" on his campaign for political purposes.
"'Undercover,' 'informant,' 'confidential informant' — those are all words I'm familiar with. I've never heard the term 'spy' used," Gowdy said last week, adding that he believes Trump would stop criticizing the FBI if he were privy to the classified information revealed during the briefing.
Send a tip to the news team at NR.