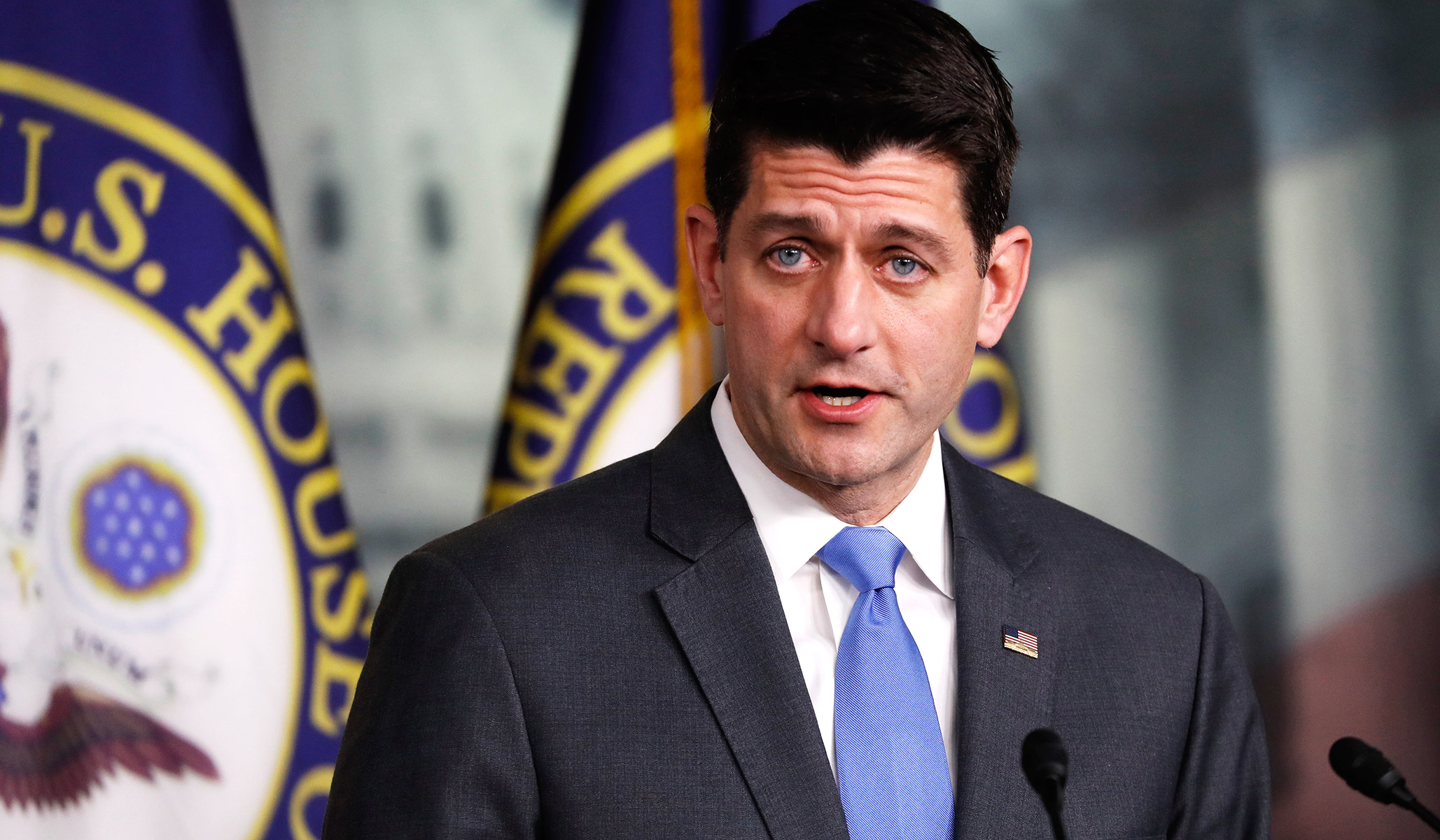 House speaker Paul Ryan expressed his frustration with House Republicans in a private meeting on Tuesday, telling them to "act like a majority."
After the meeting, Representative Mark Sanford (R., S.C.) told reporters Ryan had made clear to the caucus that, "We need to start acting like a team."
The speaker's tough talk comes just after House conservatives joined Democrats to tank the massive 2018 Agriculture and Nutrition Act, otherwise known as the "farm bill," as part of an internal Republican war over immigration policy.
House Republicans have bucked the Wisconsin Republican's leadership after he announced that he will retire at the end of this year, resulting in a civil war within the GOP on immigration and sparking the possibility that Ryan will be forced into an even earlier retirement.
The conservative Freedom Caucus wants to see a vote on a conservative immigration bill, authored by Representative Bob Goodlatte, (R., Va.), which cracks down on sanctuary cities and funds President Trump's signature border-wall proposal. Leadership argues that the bill does not have enough support to get past the House, but conservatives say they will not consider the $868 billion farm bill again until they get a vote on the measure.
Meanwhile, moderate Republicans have banded with Democrats to try to force votes on four long-shot compromise bills intended to fix the impasse over the Obama-era Deferred Action for Childhood Arrivals program, which protects hundreds of thousands of young people brought to the country illegally as minors from deportation.
"If we run an amnesty bill out of a Republican House, I think all options are on the table," Freedom Caucus member Scott Perry (R., Pa.) said yesterday regarding Ryan's future.
"What we're trying to do is find where the consensus sweet spot is," Ryan told reporters Tuesday. "It's a very difficult issue. Immigration is an issue that has a lot of passionate positions, a lot of passionate thoughts, and our members come from various different perspectives."
House Republican leaders have promised to address the issue in June.
Send a tip to the news team at NR.