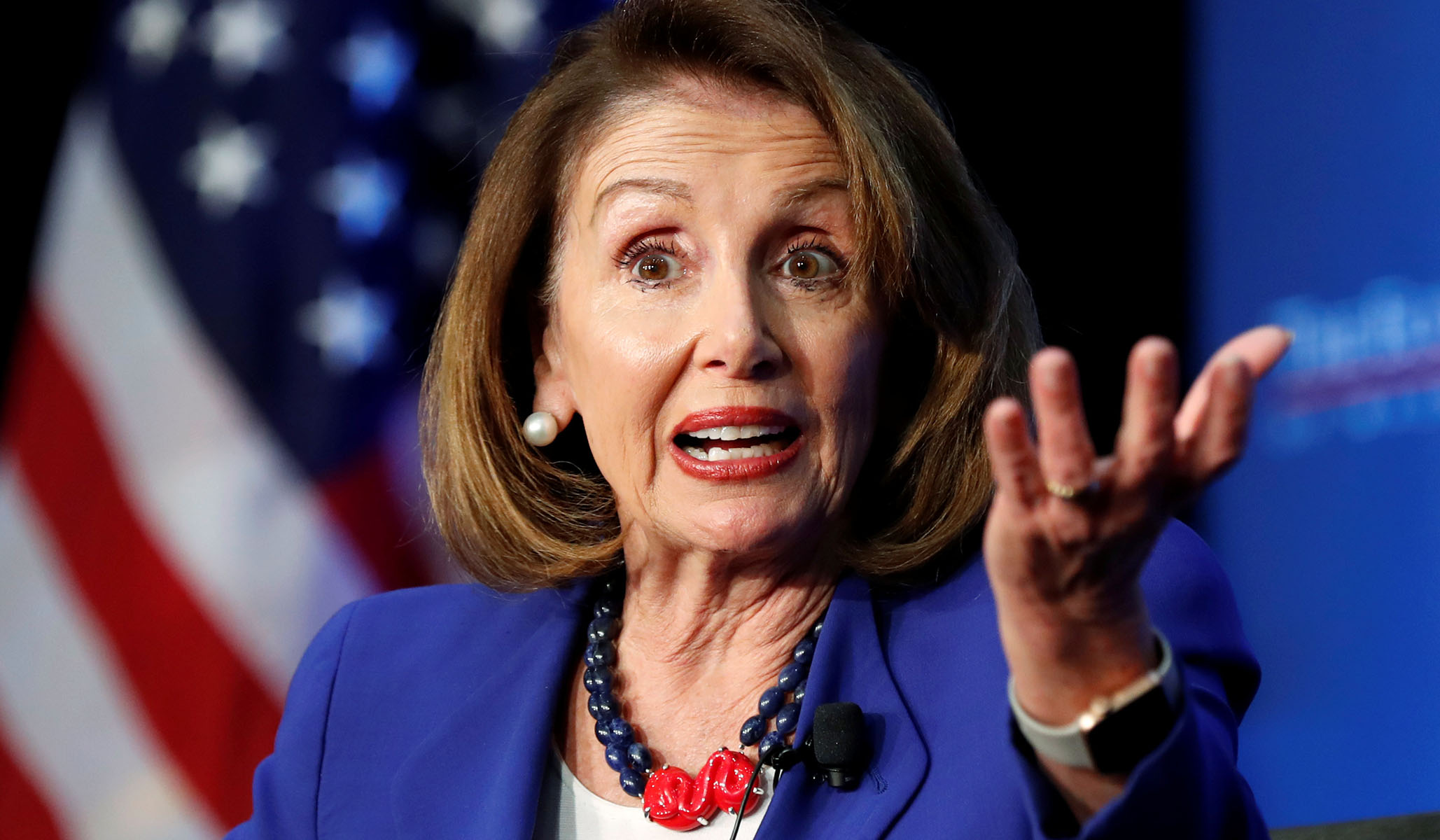 Speaker Nancy Pelosi has established a high threshold for presidential behavior that would prompt her to pursue impeachment, telling the Washington Post Magazine in a new interview that the national division wrought by such a move would likely outweigh any benefits.
"I'm not for impeachment. This is news. I'm going to give you some news right now because I haven't said this to any press person before," Pelosi said in the wide-ranging interview, which was published Monday. "But since you asked, and I've been thinking about this: Impeachment is so divisive to the country that unless there's something so compelling and overwhelming and bipartisan, I don't think we should go down that path, because it divides the country. And he's just not worth it."
Pelosi and fellow Democratic leaders have remained hesitant to discuss the possibility of impeachment, and under what conditions they would pursue it, since reclaiming a majority in the House in November.
In dismissing the possibility of impeachment and calling for lawmakers to await the findings of the multiple congressional probes into the president, Pelosi and fellow leaders have split with some of their younger, more progressive colleagues, who argue that there is already sufficient evidence of presidential wrongdoing to warrant impeachment.
Representative Rashida Tlaib (D., Mich.), who famously vowed on her first day in Congress to "impeach the mother****er," announced last week that she plans to file articles of impeachment in the coming weeks.
"Later on this month, I will be joining folks and advocates across the country to file the impeachment resolution to start the impeachment proceedings," Tlaib said at a press conference Wednesday. "I think every single colleague of mine agrees there's impeachable offenses. That's one thing that we all agree on. We may disagree on the pace."
Asked about Tlaib's announcement last week, Pelosi dismissed it as needlessly divisive.
"I'm not going into that," Pelosi said. "Impeachment is a divisive issue in our country."
Send a tip to the news team at NR.