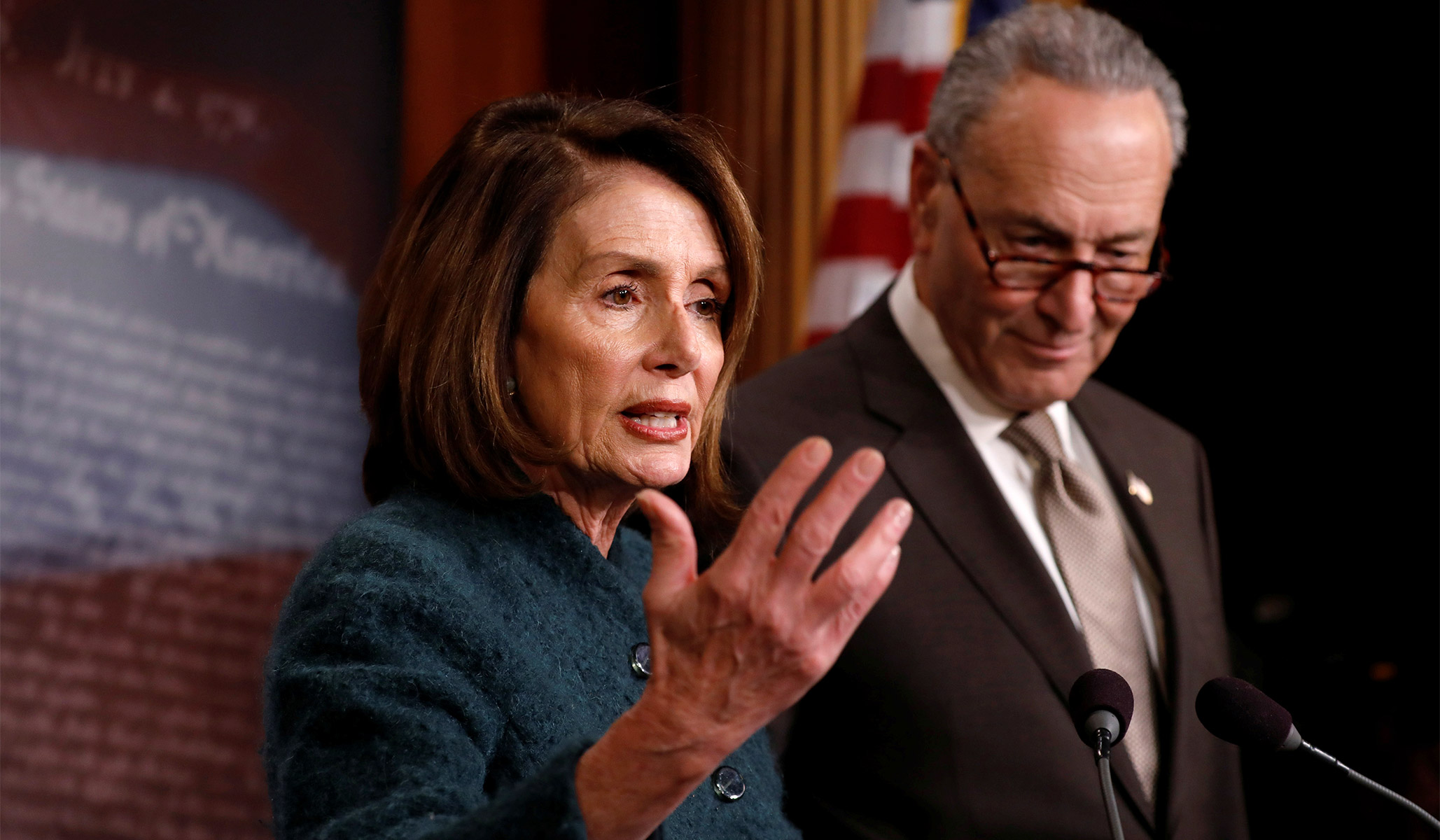 The leaders of the Democratic party in both the House and Senate demanded that President Trump reunite immigrant families already separated as a result of his administration's just-abandoned "zero tolerance" policy.
"It seems that the administration lacks a plan, intention, and a sense of urgency to begin reuniting these children — many of whom have suffered serious emotional anguish — with their parents," read a letter from House minority leader Nancy Pelosi and Senate minority leader Chuck Schumer. "The administration has the authority and the resources to immediately begin the process of family reunification. Any delay in doing so is simply unacceptable. We request that the administration present its plan to Congress and the country as soon as possible, and immediately begin steps to implement it."
Trump signed an executive order on Wednesday aimed stopping the separation of immigrant children from their parents "where appropriate and consistent with law and available resources" after families cross the border illegally. But on Thursday, reports emerged that the administration would stop prosecuting parents who cross illegally with their children altogether, until such time as Immigration and Customs Enforcement could establish adequate family-detention centers.
That latest development aside, the path forward remains unclear for the roughly 2,300 children who, since the implementation of the "zero tolerance" policy in April, have been separated from their parents and placed in foster homes or in the government's care while their parents are prosecuted for illegal entry.
"It is still very early and we are awaiting further guidance on the matter," Administration for Children and Families communications director Brian Marriott said.
NOW WATCH: 'Democrats Refuse to Work With Republicans to Stop Separations'
Send a tip to the news team at NR.