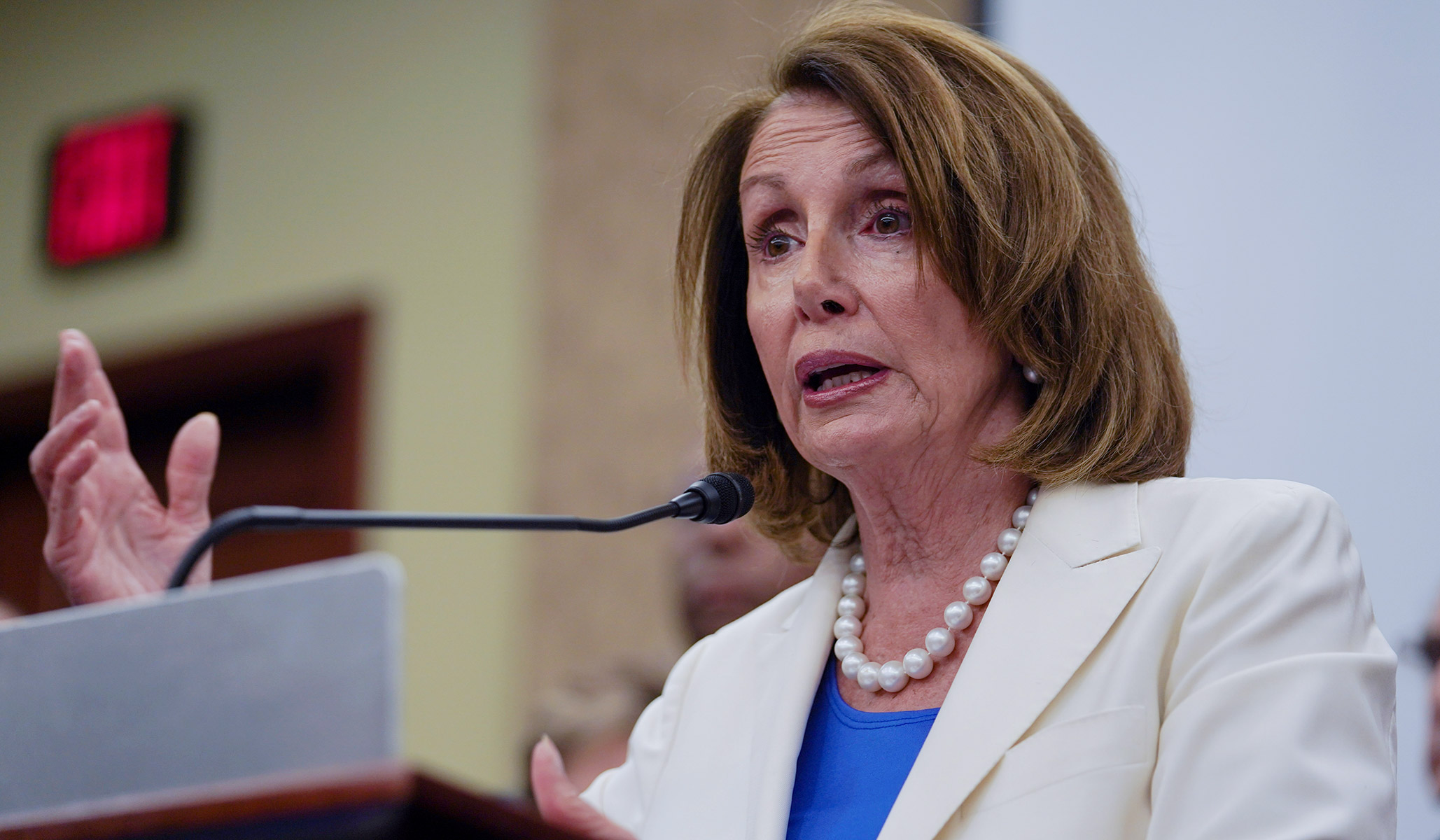 House minority leader Nancy Pelosi met with survivors of the Parkland, Fla. mass shooting Wednesday to discuss their gun control advocacy work and to praise the students for forcing lawmakers to confront the issue of gun violence.
During a round table discussion moderated by Representative Ted Deutch (D., Fla.), Pelosi credited the Marjorie Stoneman Douglas students' activism with ensuring that gun control legislation will emerge as the Democrats' top priority if they overturn the Republican congressional majority in November.
"I admire you so much," Pelosi said, according to the Miami Herald. "You have the purpose, the generosity of spirit. You have the marchers — you have people who will go out there to make a difference — and you just have a relentless, persistent, dissatisfied approach."
Pelosi, who hopes to take the speakership if Democrats win a majority in the House, told Politico Tuesday that Democrats will focus on passing legislation addressing campaign finance reform, drug pricing, and gun purchasing background checks.
A number of survivors of the Parkland shooting, which claimed 17 lives in February, have been active in calling for a ban on assault rifles and universal background checks for all gun sales. During the meeting, Pelosi said she supports both measures but suggested that passing universal background legislation would be more feasible and effective in the short term, according to the Sun Sentinel.
"What saves the most lives is the background checks — keeping guns out of the hands of people who should not have them, whatever the weaponry," Pelosi said.
Send a tip to the news team at NR.