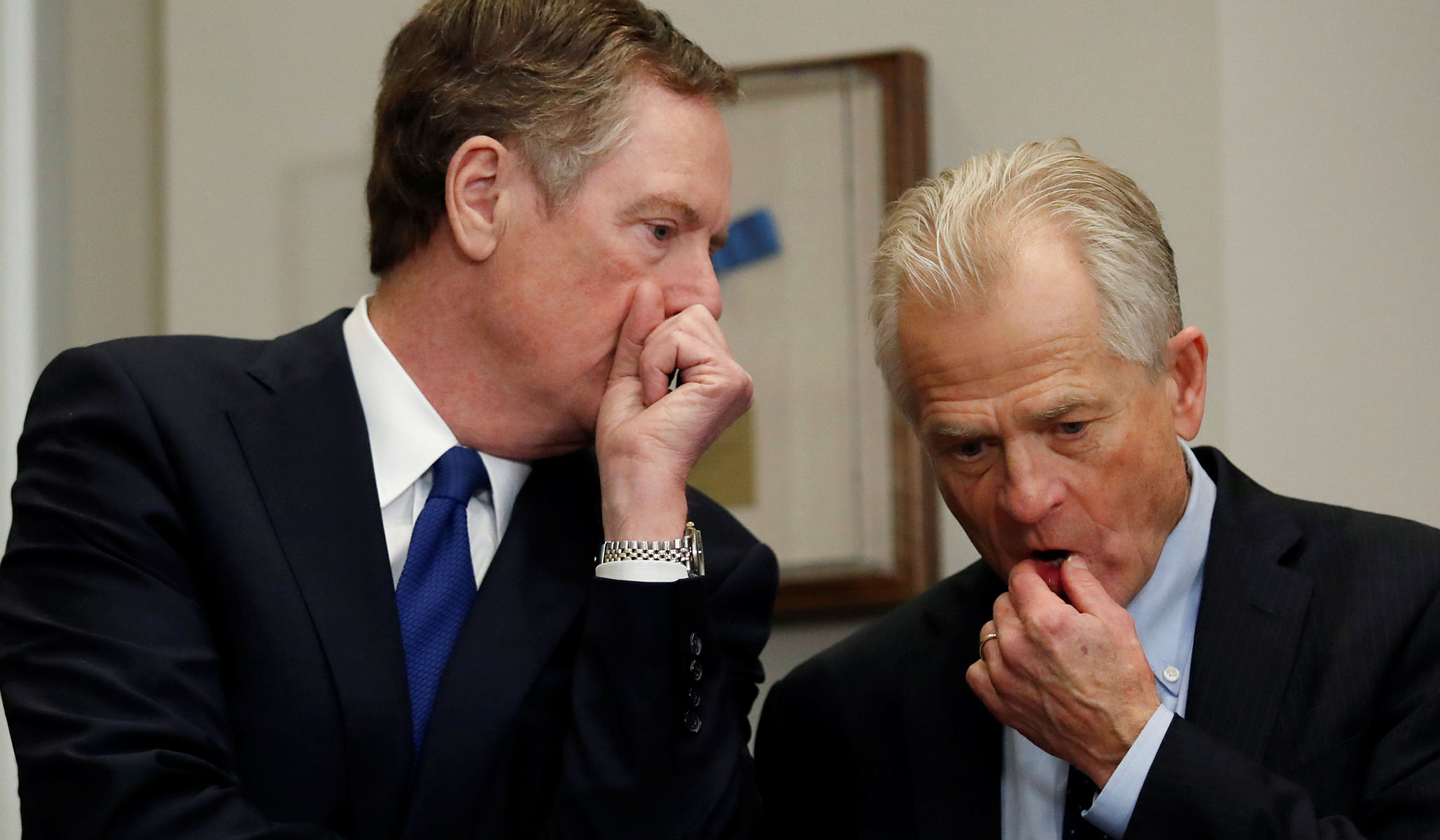 President Trump's top trade adviser, Peter Navarro, expressed regret on Tuesday for saying this past weekend that "there's a special place in hell" for Canadian prime minister Justin Trudeau.
"Let me correct a mistake I made," Navarro said at the Wall Street Journal's yearly CFO Network conference. "In conveying that message, I used language that was inappropriate and basically lost the power of that message. I own that. That was my mistake. Those were my words."
The president and Trudeau have exchanged barbs since the end of last week's G7 summit in Quebec, when the Canadian leader warned that he would inflict tit-for-tat penalties on U.S. products in response to Trump's tariffs on steel and aluminum imports. Trump argued that the tariffs on Canada and other allies are in the interest of American national security, but allies have expressed skepticism.
"There's a special place in hell for any foreign leader that engages in bad faith diplomacy with President Donald J. Trump and then tries to stab him in the back on the way out the door," Navarro told Fox News on Sunday, in reference to Trudeau.
Top White House economic adviser Larry Kudlow seemed to agree, calling Trudeau's move a "betrayal," and saying that the president will not "let a Canadian prime minister push him around," before adding that North Korean leader Kim Jong-un, with whom Trump held a summit on Tuesday, "must not see American weakness."
Navarro's remarks, however, drew harsh criticism, even from some Republicans.
Navarro "should have kept his big mouth shut because I don't think that helps us inform policy and I think frankly it was out of line," said Utah senator Orrin Hatch.
NOW WATCH: "Trump Rails Against 'Unfair' Trade At G7 Leaders Summit"
Send a tip to the news team at NR.